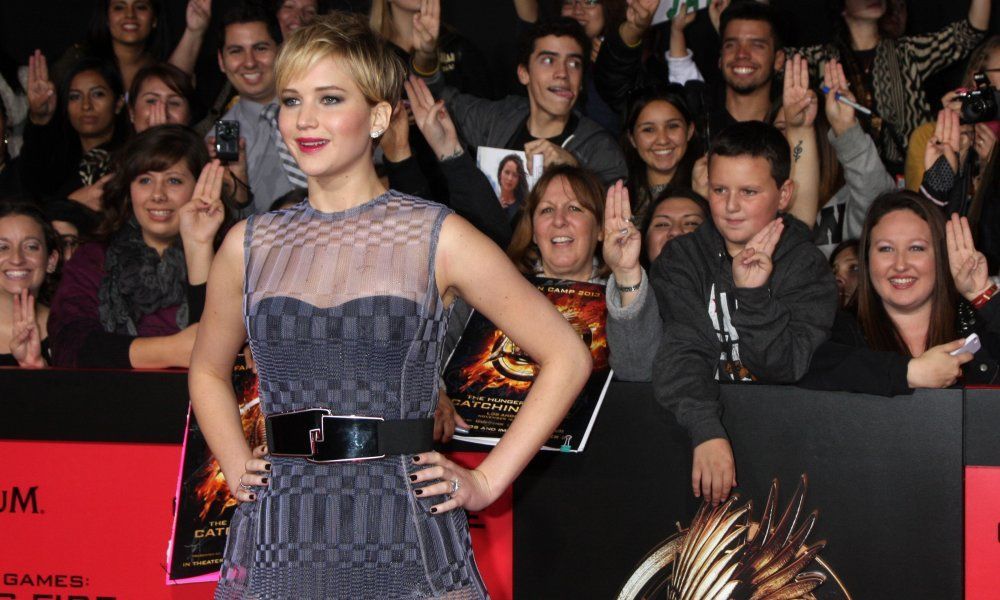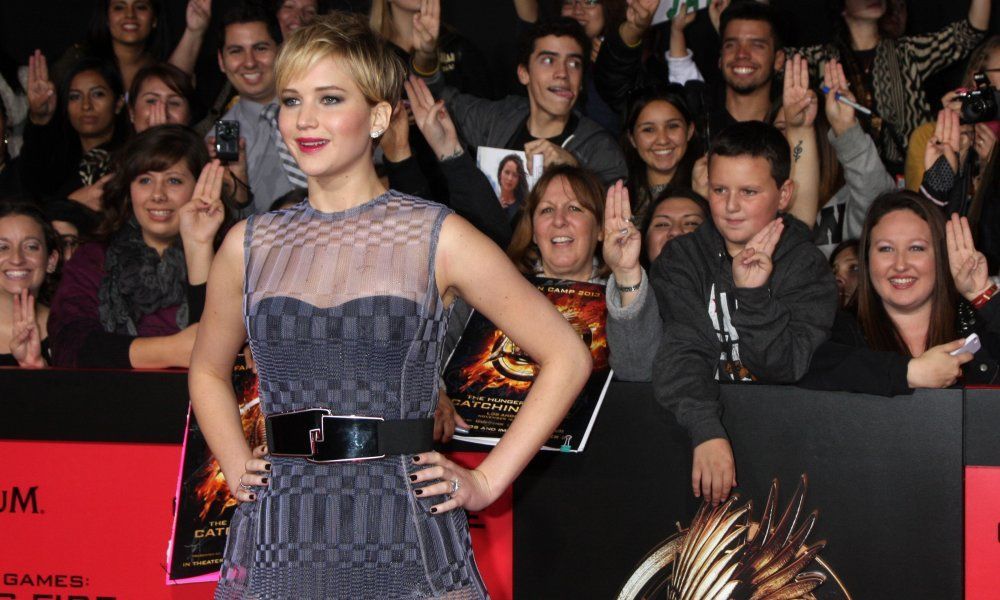 Jennifer Lawrence has finally spoken out on the double standard that was exposed during last year's Sony hacking scandal, when it was revealed that she made considerably less than the guys for her role in American Hustle. The Oscar winner has written a piece for Lena Dunham's Lenny Letter, bluntly titled "Why Do I Make Less Than My Male Co-stars?" Bottom line, she's not mad at Sony or her male co-stars, affectionately refered to as "the lucky people with dicks." She's actually mad at herself.
"I failed as a negotiator because I gave up early," the 25 year old explains. "I didn't want to keep fighting over millions of dollars that, frankly, due to two franchises, I don't need."
The wage gap was revealed when Sony was hacked, showing that she and Amy Adams each earned 7% of American Hustle's profits while Bradley Cooper, Christian Bale and Jeremy Rener each earned 9%. This kind of sexism and wage disparity is typical in Hollywood.
She admits that not wanting to seem "difficult" or "spoiled" led her to accept less than the boys for working on that film.
Speculating that a lot of women seem to have this problem, she asks, "Are we socially conditioned to behave this way?"
J.Law believes that women need to speak their minds, state their opinions and boldly negotiate without fear of being perceived as a "spoiled brat," something she doubts ever crosses men's minds when they are in business dealings.
"I'm over trying to find the "adorable" way to state my opinion and still be likable! Fuck that," she exclaims. You go, girl!
Many A-list women are becoming vocal against Hollywood's wage disparity and gender inequality in general. Patricia Arquette used her Oscar speech to champion the wage equality cause. Meryl Streep wrote to each member of Congress last June to advocate for the Equal Rights Amendment. Other actresses including Gwyneth Paltrow, Charlize Theron and Sienna Miller have been outspoken on the issue.
Let's face it, all Hollywood stars are paid a ridiculous sum for what they do, but the principal of paying "dicks" more than "vaginas" is intrinsically wrong, whether you're a movie star or a fast food employee. Here's hoping Jen can be a voice of change toward wage equality in Hollywood and beyond. What do you think?