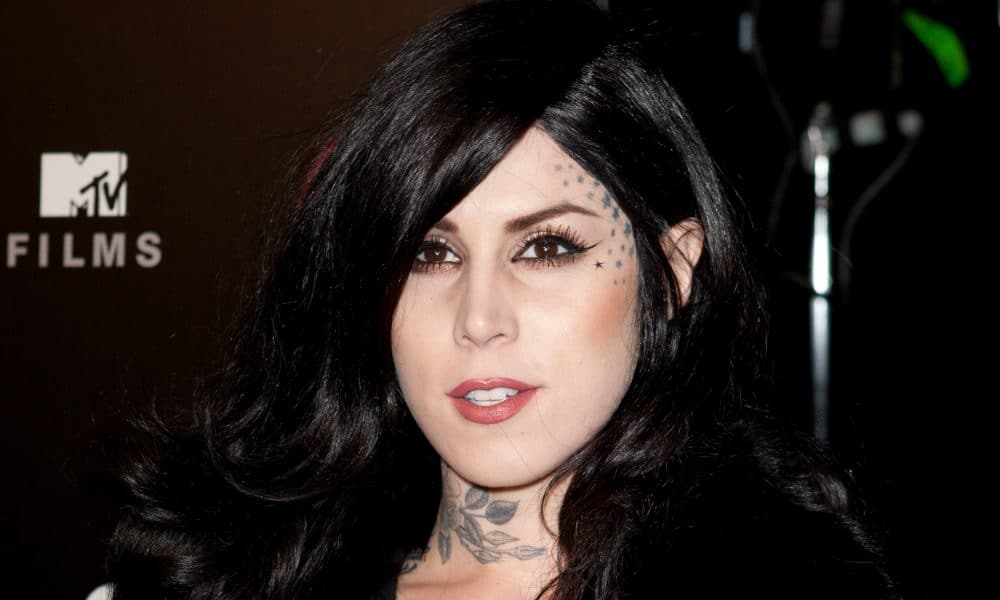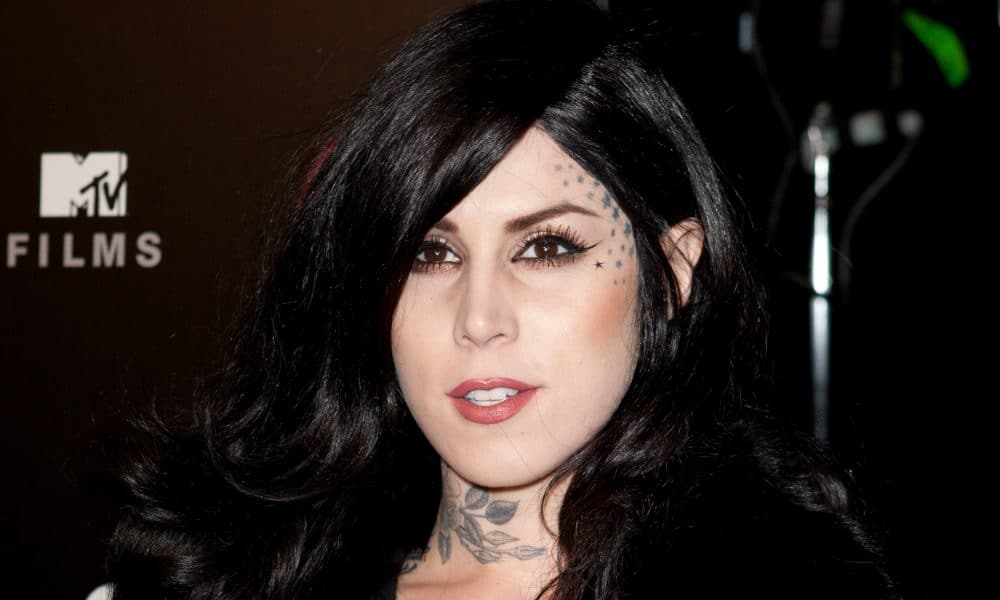 Kat Von D is the latest star to announce a pregnancy. The baby will be her first, a son that she is expecting with her husband Leafar Seyer. The couple shared the news by posting a pregnancy announcement on Instagram. The image features the two of them with the caption "It's a boy.?"
Leafar shared the same photo but added a bit more in the caption, revealing that they would be naming the baby Leafar as well. Leafar is actually a stage name, which came from flipping around his real first name Rafael.
"When I thought I had it all. Life gifts me with the greatest of joys! We are pregnant and having a baby boy. I love you @thekatvond and I'm ready to be a father to our son Leafar. Thank you, my love, our family comes first!!!"
Seyer and Von D got married back in February, surprising some fans with the news. The two haven't been together very long but Sefer has referred to himself as "her devoted husband" and they seem to be very supportive of each other's careers on Instagram. The makeup mogul is just full of surprises. Previously Von D made it sounds like having children was not in her future. She once told Dr. Drew that she had known her whole life that it just wasn't in her plan.
"The funny thing is that I've known since I was 7 years old that I was never going to have kids. I always imagined myself as this worldly, traveling, gypsy lady. I love children, kids love me, but I think I'd make a really good buddy. I don't know if I'd be a bad mom, but it's not what I want. I don't want to put my body through it."
People certainly do change! Von D now seems to be embracing all forms of motherhood and family.