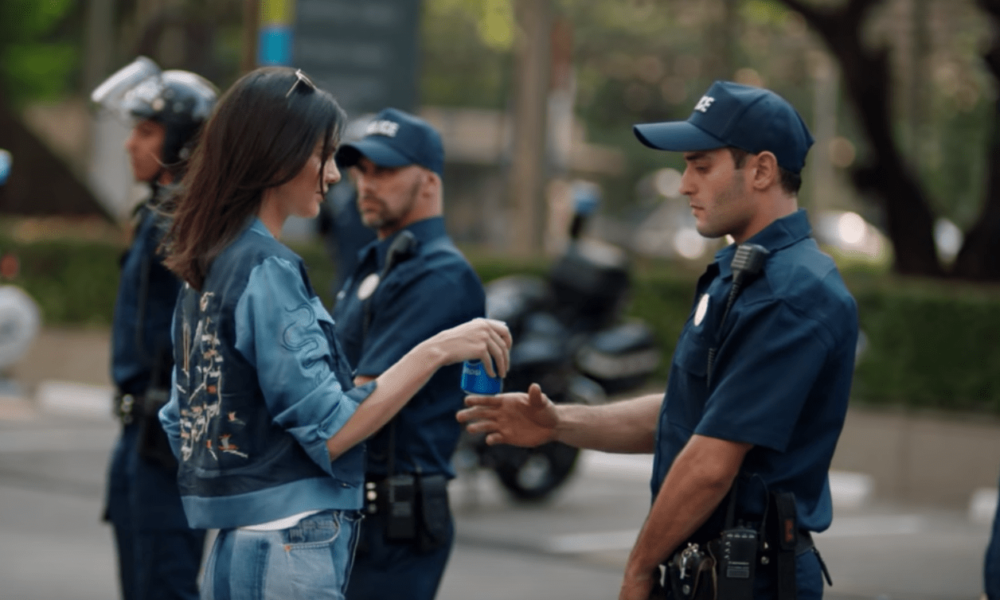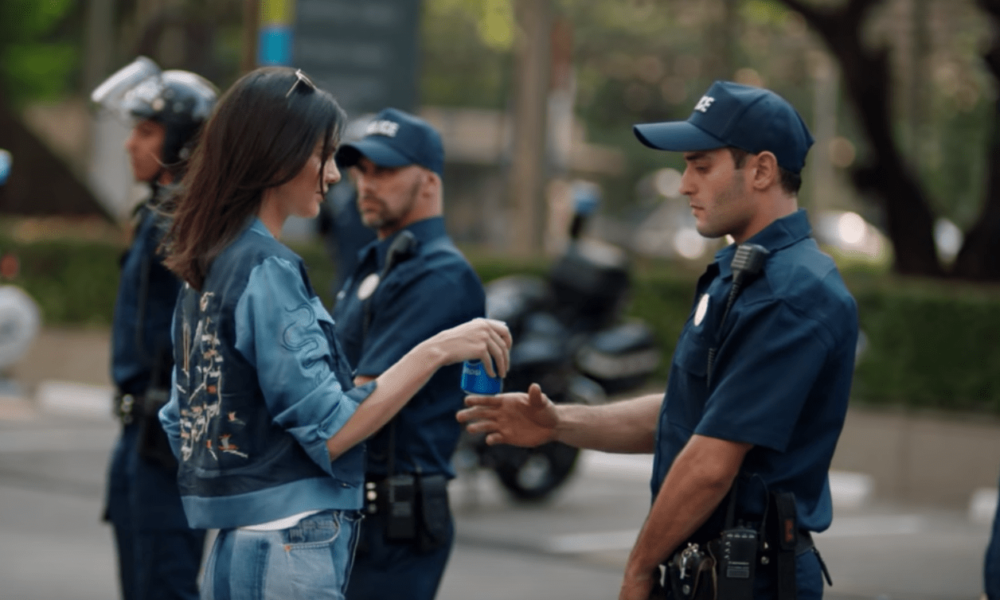 Pepsi just released it's first "Live For Now Moments Anthem" commercial starring Kendall Jenner, but people aren't liking taking a liking to it.
The commercial features Kendall doing a photo shoot with a protest going on nearby. Kendall removes the blonde wig she was wearing for the shoot and walks over to the police offers. She then offers a police offer a can of Pepsi, which is met with cheers when he drinks it.
Many people are saying that the ad is insensitive.
Kendall Jenner gives a Pepsi to a cop and rids the world of -isms. Y'all can go somewhere with this tone-deaf, shallow and over-produced ad. pic.twitter.com/CEr4cAw3Ld

— Taryn Finley (@_TARYNitUP) April 4, 2017
Pepsi responded with a statement defending the choice.
"This is a global ad that reflects people from different walks of life coming together in a spirit of harmony, and we think that's an important message to convey."