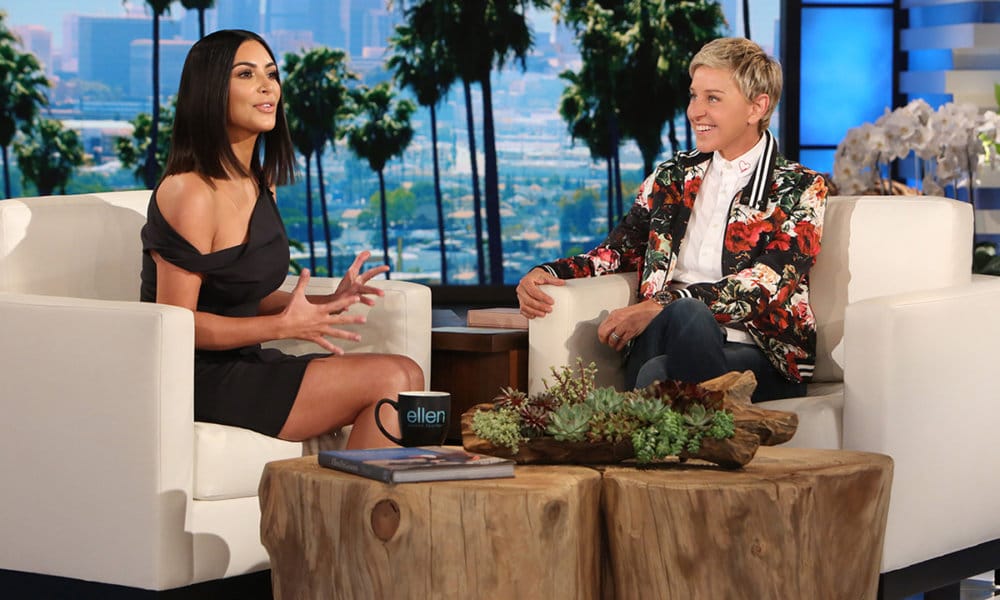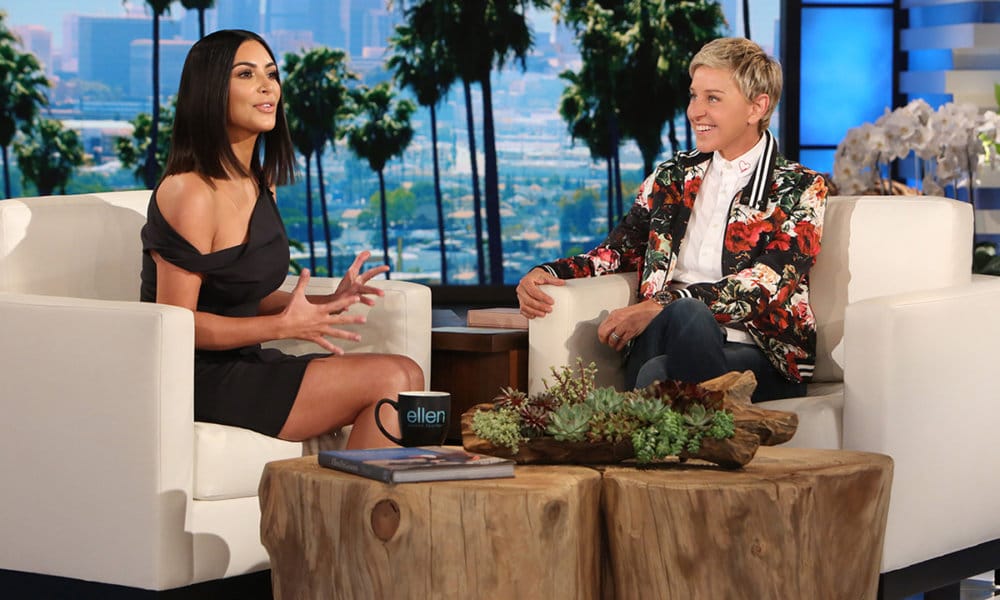 Kim Kardashian stopped by The Ellen Degeneres Show this week where she discussed her two children and their developing personalities. She shared that Saint has her personality and that North is more like Kanye.
"She's really really smart, actually. She knows how to outsmart us — or she thinks she does. But she is Kanye's twin. Same personality, says the same wild things. Those two…"
She also added that North is still jealous of her baby brother.
"North just beats him up all day long… she's just awful. She is so jealous, and I thought it was a phase — it's not going away. She just says boys aren't allowed in her room. Like, when she's gone at school, I'm like, 'It's time let's go in her room! Do whatever you want — go crazy!' "
Kim also went on to say that she felt like her Paris robbery "was meant to happen to me. I don't want to start crying, but…I'm such a different person I really feel like things happen in your life to teach you things…I don't care to show off the way that I used to…It's just not who I am anymore."