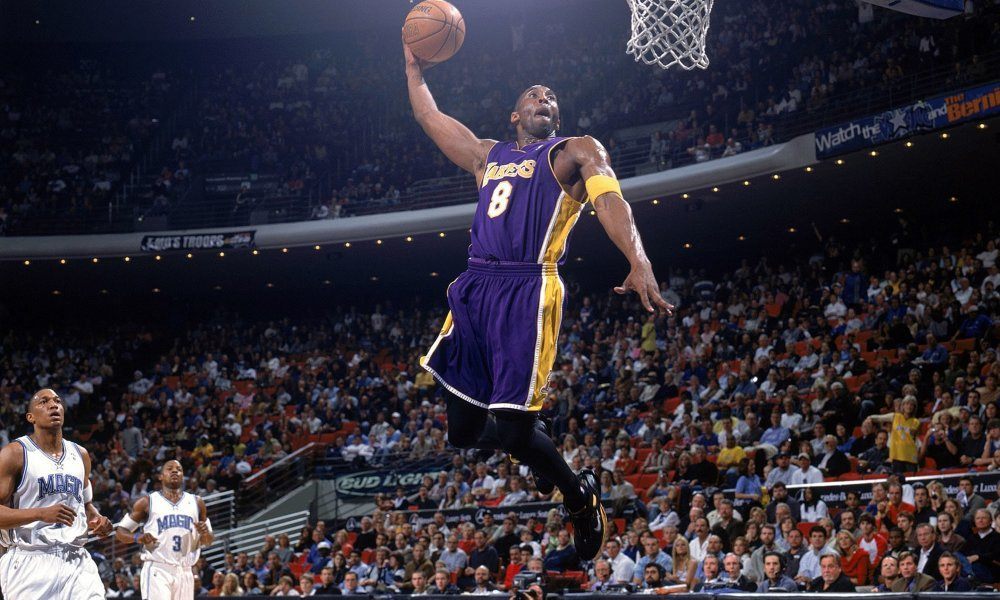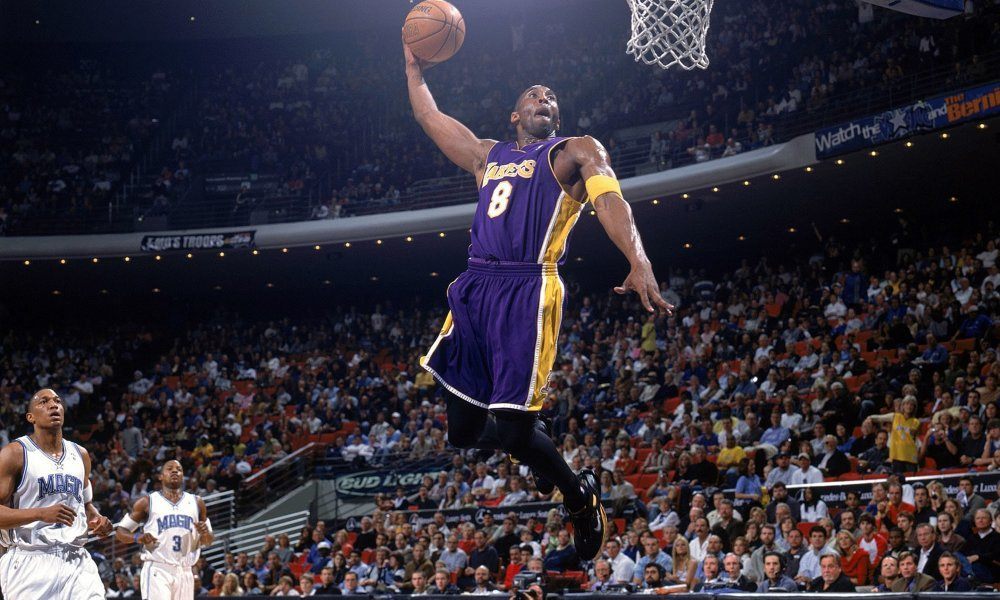 Kobe Bryant's entire 20 year NBA career was spent with the Los Angeles Lakers, and now his time on the floor is coming to a close. Kobe will officially hang up his jersey after a Wednesday home game against the Utah Jazz.
The 37-year-old was always a Laker fan despite his Philadelphia roots, and that passion for the game coupled with immense talent got him drafted into the league straight out of high school. As the 13th pick of the 1996 draft, Kobe was initially signed to the Charlotte Hornets, but then traded for Vlade Divac and ended up in L.A. where he would remain. Ultimately all that passion translated into five NBA championships during his reign on the team, as well as two Olympic gold medals.
His final season started gearing down on Monday following his last away game, and he spoke out about about the significance of his experience in the league.
"It means everything. I grew up a die-hard Laker fan. It's like a dream come true, for a kid to grow up, play for his favorite team and play here for 20 years, his entire career. I've seen the city grow. I've seen the city develop and vice versa. There's no place I'd rather end my career."
In addition to the accolades he's earned along the way, he's also proved his commitment. Kobe is only one of eleven professional athletes across the national leagues that has stayed with the same team for two decades.
However, if there's ever a good time to bid adieu now might be it. The Lakers have lost more games this year than any other year ever, and Kobe personally has been slowed down by injuries that were played through and never got the proper time to heal.
On Monday Kobe was asked about his emotional state heading into Wednesday's final game at the Staples Center, which will be one of the highest covered regular season games in quite some time. As expected, the arena is sold out. He said:
"Tough to say. We'll see Wednesday. So far I've been pretty cool about everything. I've been very thankful about everything, been very happy about everything. It hasn't really hit me yet. We'll see if it does."