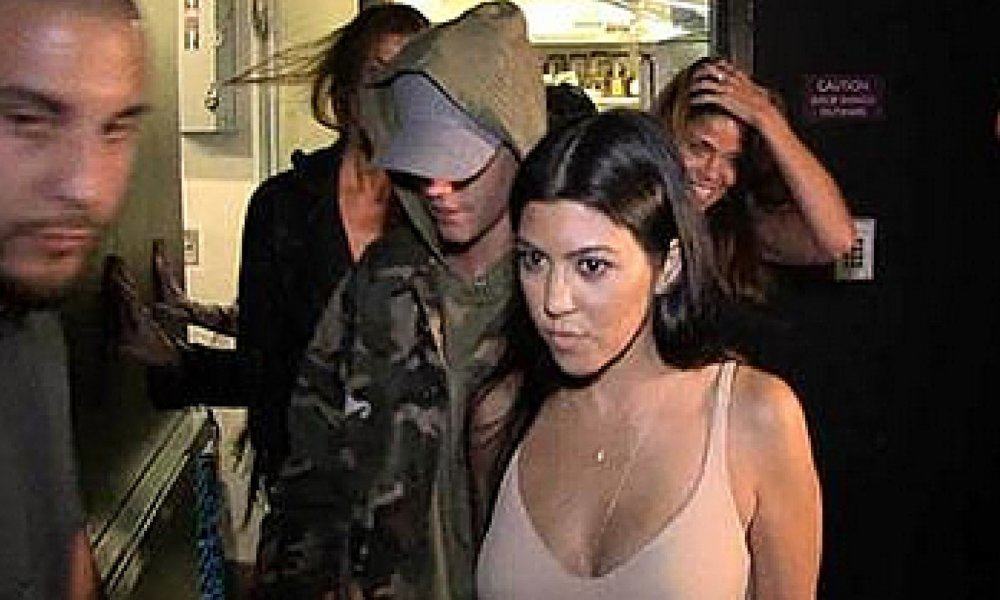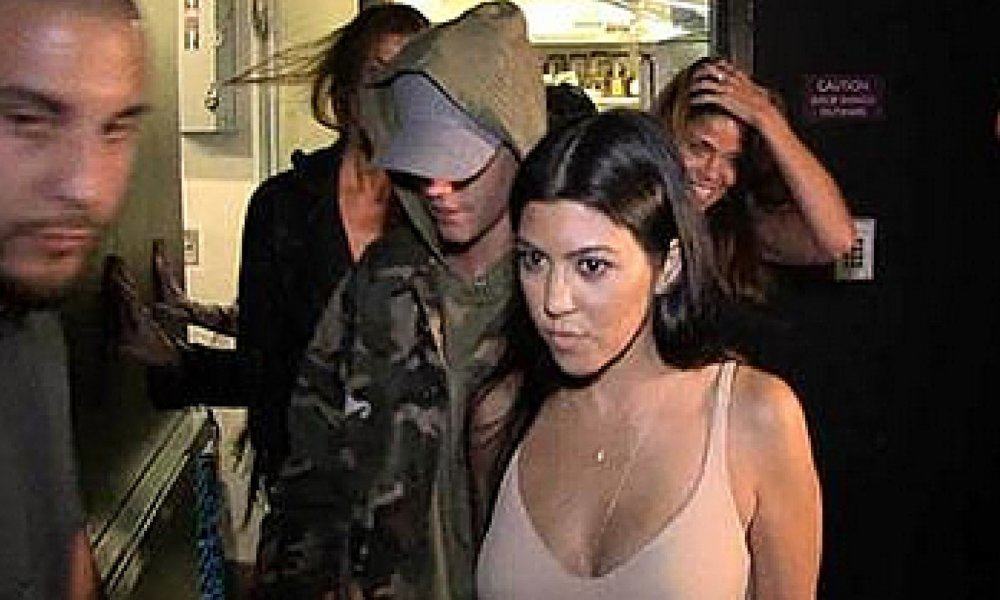 There are shocking celebrity hookups, and then there are really shocking celebrity hookups. The news of the alleged hookup between Kourtney Kardashian and Justin Bieber falls into the latter.
Kourtney notably split with her ex and father of her three children Scott Disick back in July, and while the two have been seen lunching and spending time together over the holidays, it seems like the reality star has already moved on.
Sources are saying that Kourtney and Justin have been involved for a while.
"Oh, yeah, that's definitely happening and has been for some time now. Every time Kourtney and Justin are together they're extremely flirtatious. They text each other all the time," said a source to US Weekly.
Apparently the 21 year-old pop star can't contain the news about his fling with the 36 year-old and has been pretty open about it.
"Justin bragged to friends recently that he has been hooking up with Kourtney Kardashian."
Most recently Kourtney and Justin were spotted out at the Nice Guy and karaoke lounge Blind Dragon. Witnesses say that Kourtney went back to the Beverly Hills Hotel the Montage where Justin frequently stays…and didn't leave until 4 AM.
The two were also spotted dining at the Nice Guy and hitting up Halloween Horror Nights at Universal Studios a couple months ago, and Kourtney attended Justin's AMA party which was also thrown at the Nice Guy.
Justin Bieber has been a long time friend of the Kardashian family, and he's even been snapped babysitting Kourtney's kids. Testing out step-fatherhood, Justin?
Kris Jenner is currently dating Corey Gamble, who is a good friend of Justin's and used to be his tour manager. Who knows, maybe we can expect a double date in their future.