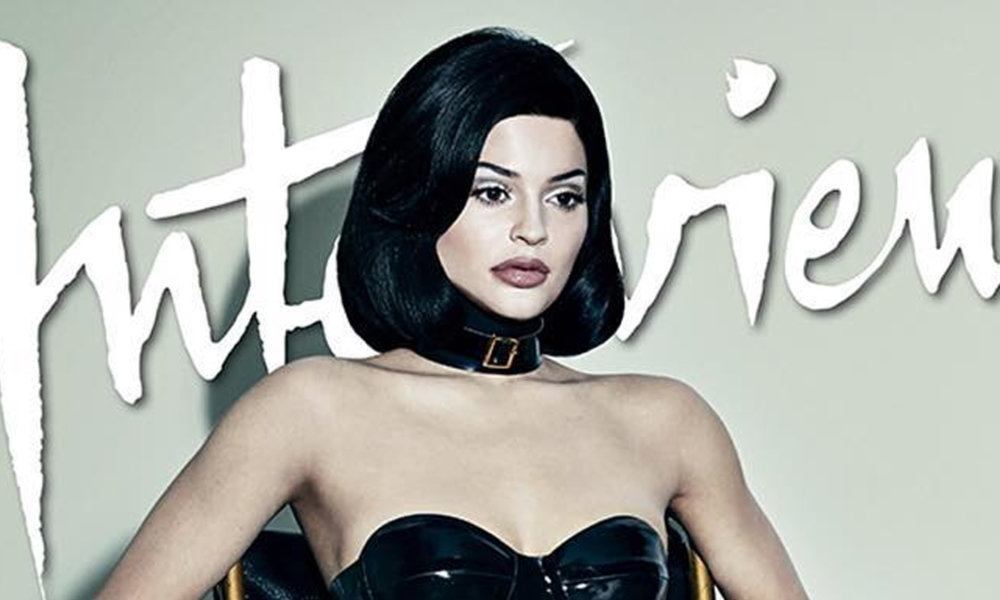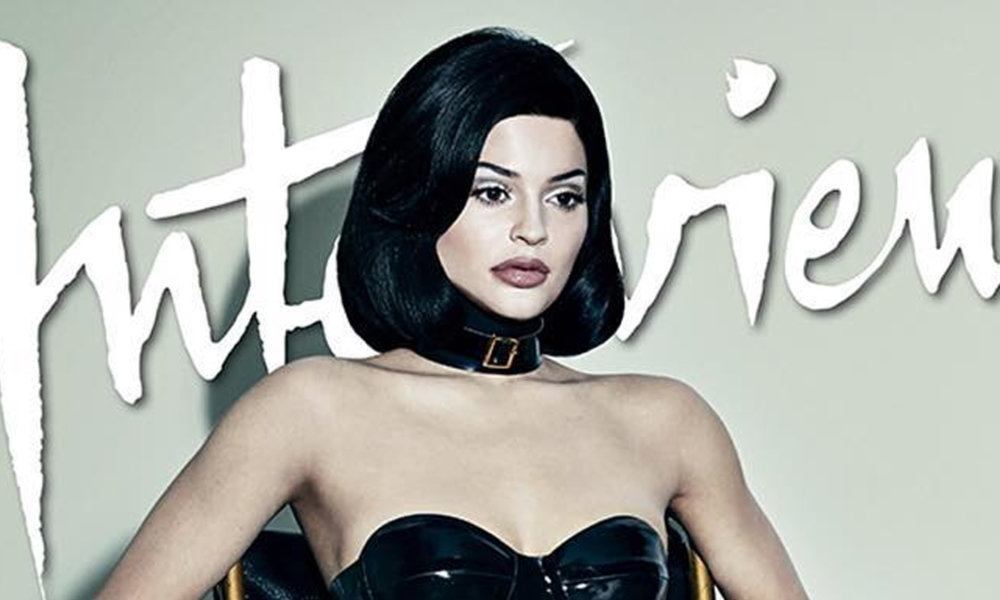 Kylie's spread for Interview magazine is out, and it is interesting to say the least. The 18 year-old posed for the mag doing things like wearing butt-less chaps, sitting in a wheelchair, and straddling a model who is on all fours.
The interview portion of the spread was pretty interesting as well. For one thing Kylie mentions that she doesn't like to wear makeup, which comes as bit of a surprise from someone who is always decked out in a full face of cosmetics.
Of course, the reality star also wants to build a makeup empire, which she might have just begun doing when her lipstick line Lip Kit By Kylie Jenner was released yesterday and sold out in seconds.
The star also interestingly expresses that by the time she's 30 she would like to be off the map with her family raising chickens, and that she faces a lot of anxiety about bad press and bullying on the internet.
She makes note of what it's like to have everything, and where she finds true happiness.
"What I think is so amazing about having everything, and feeling like I have everything, is that I don't really find happiness within materialistic things. Like, it's cool if I can buy myself a new car, and I think it's amazing for a week, but then the thrill is over, and I'm like, 'Oh, so I guess that wasn't really happiness.' I've realized through the years that I just find happiness in other things, whether it's my dogs or my friends or, like, looking at the sunset. So if I were to wish for something else, it would just to be happy all the time, to have a superpower of not letting things affect me, and to be true to who I am, always."
As for the racy nature of the photos she puts out, Kylie recognizes that she has a lot of young fans watching her every move, but doesn't let it hold her back, saying:
"But I'm okay with that; I do everything I want to do."
What do you think of the provocative cover shot?