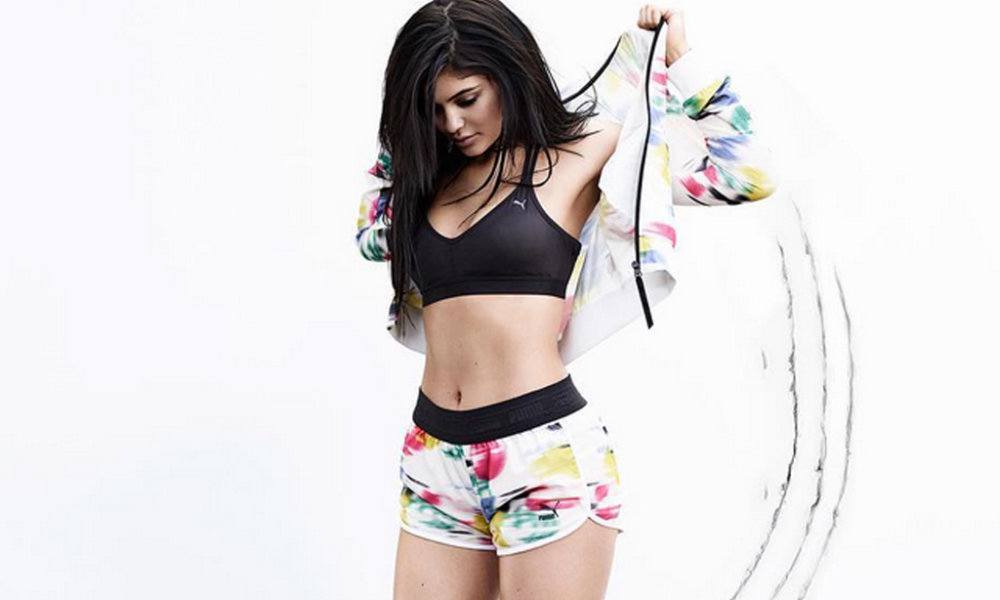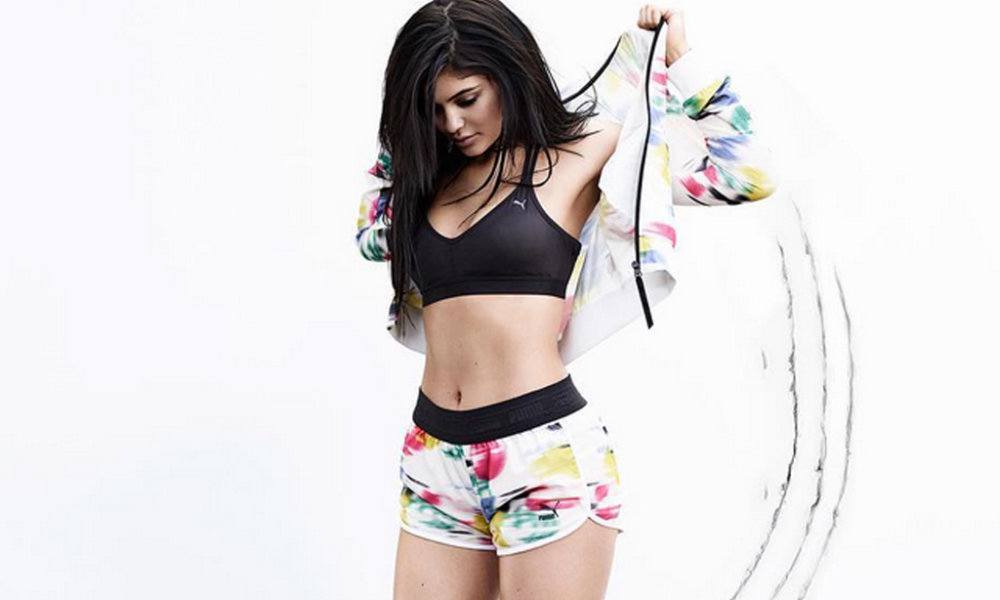 Last week Kanye West made it clear via Twitter that sister-in-law Kylie Jenner would not under any circumstances be signing a deal with Puma since she was loyal to Yeezy…but then she went behind his back and made the business deal official anyway.
Puma is considered a direct competition with Kanye's own Yeezy x Adidas line in the athletic wear world, and on Wednesday Kanye admitted that he has no idea that Kylie had already actually signed the deal. TMZ caught up to Kanye at LAX and asked him about the situation. He responded:
"[Kylie] had already signed and I was mad for a little bit. I'm really happy for her though."
Kylie had shared the news herself earlier on Wednesday. She will be the face of Puma's Spring/Summer 2016 campaign that launches in April.
Luckily for the family Kanye did not seem to take the situation any further, as he has been known to fly off the handle lately. This week, for example, a tape of Kanye ranting backstage at SNL (calling Taylor Swift a "fake ass") leaked which painted an even more dramatic picture of his worldview than his recent Twitter rants.
As for Kylie, she seems unconcerned with Kanye's strong opinions. The real numbers of the deal have not been released but Kanye estimated it to be around one million, which he tweeted she wouldn't accept.
"Puma we gone give you your measly million dollars back!!! Never try to divide the family!!!"
But of course, she did.
The official statement from Adam Petrick, Global Director of Brand and Marketing for Puma, read:
"I am pleased and excited to be able to confirm that PUMA is indeed working with Kylie Jenner. Kylie will be featured in the brand's Spring/Summer women's training campaign launching in April 2016. Kylie represents a fresh and exciting new era for fashion and we couldn't think of a more fitting and influential female to headline this campaign for Puma."