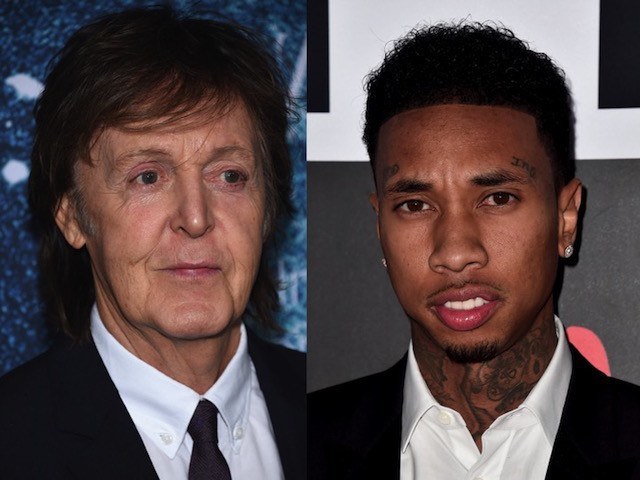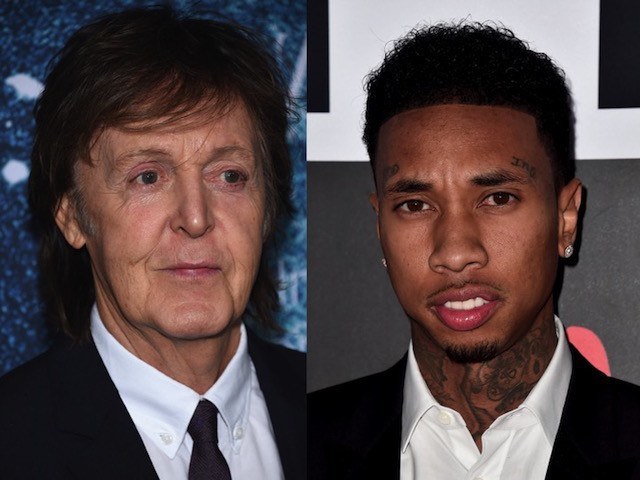 Following any big award show celebrities flock to the after parties, and you wouldn't suspect that any A-lister would have a hard time getting in. However after Monday night's Grammy Awards, Paul McCartney tried to gain entry at a party where Tyga was performing…and got denied at the door.
However, it sounds like this was more a case of the building hitting capacity and not so much like anyone was trying to personally snub the crooner. Beck was another artist who was denied at the door, as well as Foo Fighters drummer Taylor Hawkins, because the fire marshal gave the big no.
There is video of Paul getting denied at the door, where he can be heard saying:
"How VIP do we gotta get? We need another hit."
Tyga stopped by Jimmy Kimmel on Tuesday night to explain what really happened at the party that night that was held at Argyle in Hollywood. First off he mentioned that he was a paid performer at the party, not the host and that he had no idea that Paul was trying to get in let alone getting denied. Then he went on to say that he would have been thrilled to have him there.
"I really wish I woulda knew he was outside, I would've went outside with a mic, you know, brought him in."
Tyga also took the airtime to personally invite Paul to his upcoming concert at Club Nokia on February 26, to which Jimmy had laughably responded:
"Oh, yeah. He's not gonna fall for that again!"