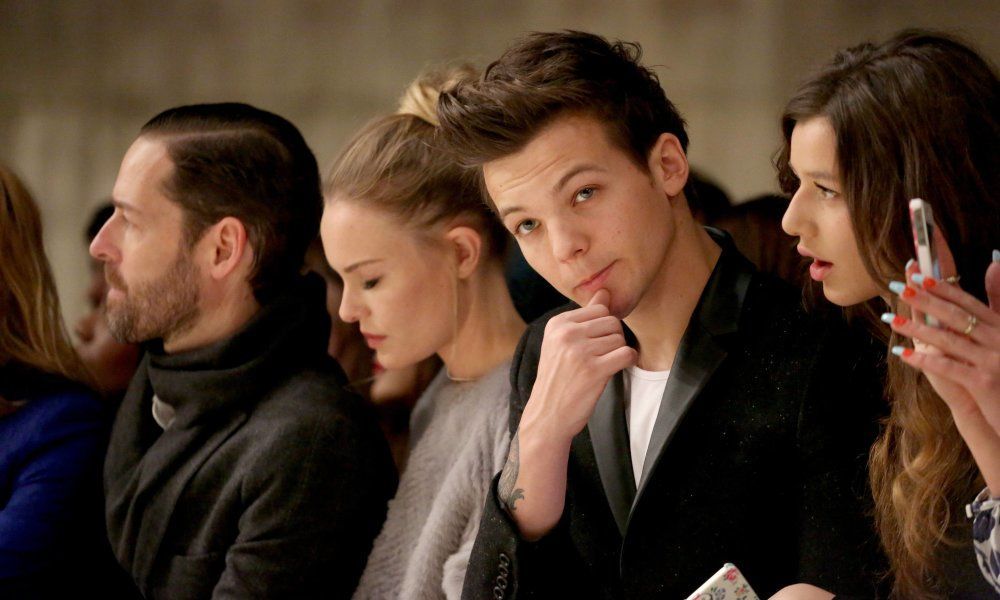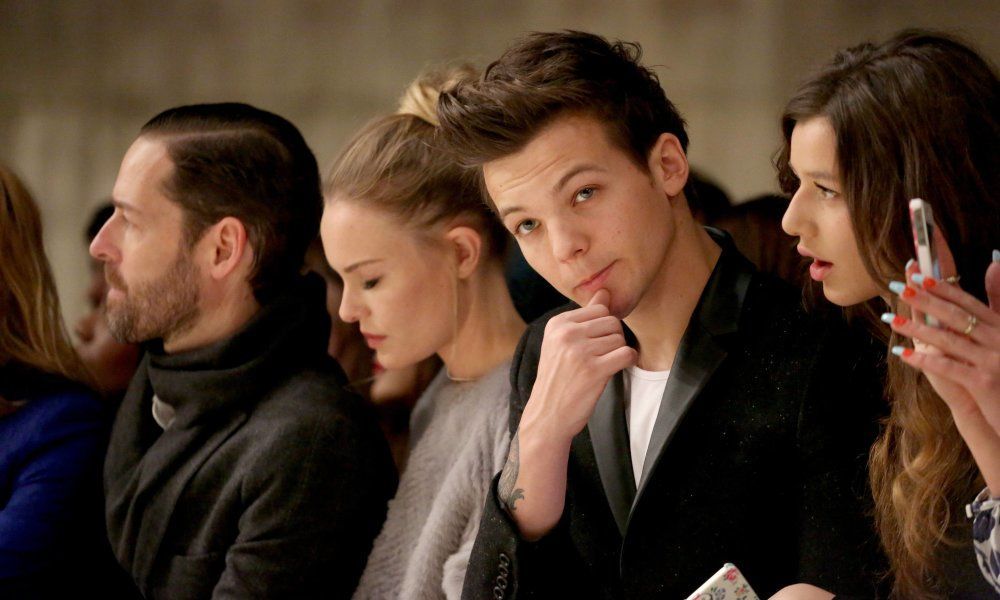 Thousands of teenage girls were crushed by the news earlier this summer that One Directon's Louis Tomlinson was expecting a child with stylist, Briana Jungwirth. Tomlinson confirmed the rumors earlier this month on Good Morning America on August 4th. When host Michael Strahan asked Louis how he was feeling about becoming a dad, he replied, "Obviously, its a very exciting time, I'm buzzing."
However, it was recently reported that the 23-year-old crooner may NOT be the father of Jungwirth's baby.
An insider told In Touch magazine, "Someone very close to Briana says Louis wasn't the first guy she was seeing when she got pregnant. She was seeing someone else, so Louis may not be the father. She was having sex with someone else at the same time."
Like Louis, this other, unnamed guy is also reportedly involved in the music industry. Apparently, Briana was seeing this man way before Louis even came into her life. "He and Briana would go to Briana's home and hook up," the source explained. "Once the baby is born, it looks like Briana will have no choice but to get a paternity test. The situation is so messed up," the insider concluded. If Louis isn't the father of the child, he'll be relieved of his paternal duties. However, until that's proven, Louis is reportedly committed to his fatherhood responsibilities.
Larry Stylinson fans are thrilled to hear that Louis may not be an expecting father, as it still gives hope to the conspiracy that Louis and Harry are secretly in love.
Let us know what you think in the comments section below. Do you think Louis Tomlinson is the father of Briana Jungwirth's baby? Or is he romantically involved with band mate Harry Styles?
Stay tuned here for the latest updates on Louis Tomlinson's father status.