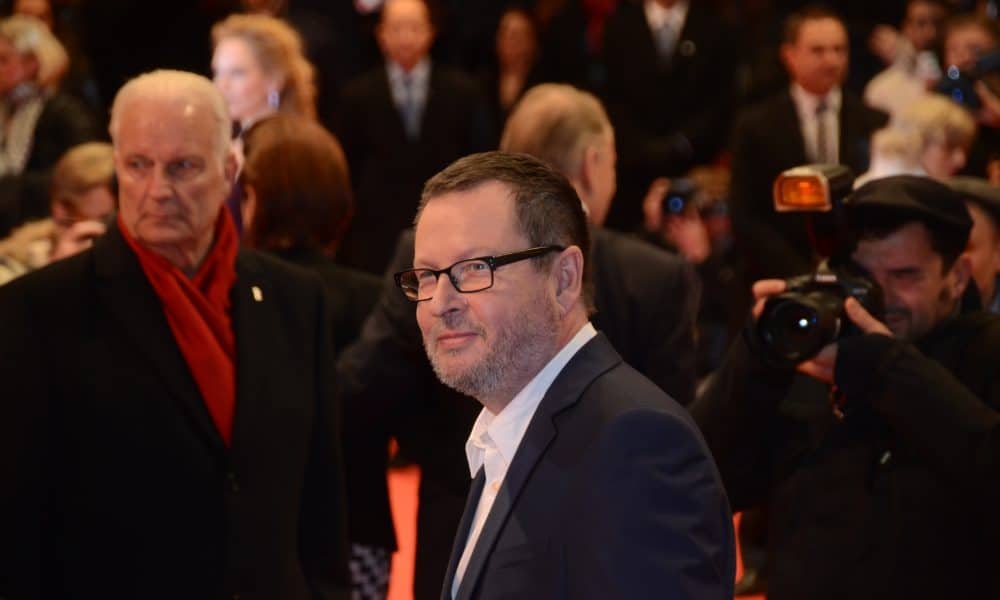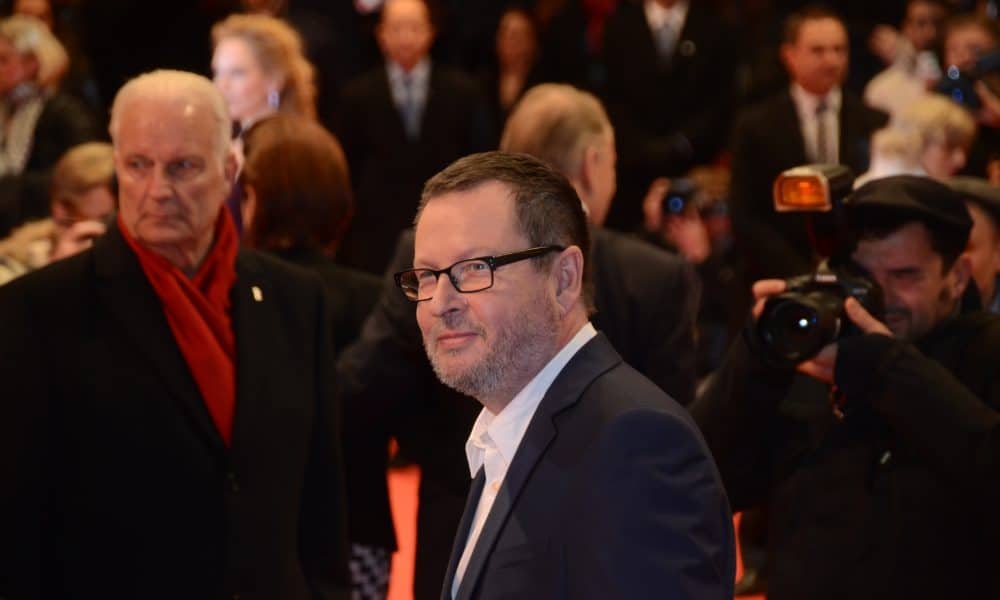 On Monday night when Lars von Trier's latest film, The House That Jack Built, premiered at the Cannes Film Festival, audiences had mixed reactions. At least 100 viewers were so disgusted by the gruesome, graphic violence that they walked out of the Palais des Festivals et des Congrès in disgust. However, when the final credits rolled, von Trier received a standing ovation that lasted several minutes. Many took to Twitter to share their thoughts on the provocative film.
Nevertheless, #Cannes2018 still gives Lars von Trier a standing ovation after 'The House That Jack Built.' As someone sitting near me put it: "They'll clap for anything." pic.twitter.com/xa6Hi0t23r

— Ramin Setoodeh (@RaminSetoodeh) May 14, 2018
THE HOUSE THAT JACK BUILT: another trip through the abattoir of Lars von Trier's anxieties, this one a damning self-critique of / backhanded apology for the compulsive violence of artistic creation. the ending is a scorcher. very sorry to say that I loved this. #Cannes2018

— david ehrlich (@davidehrlich) May 15, 2018
Walked out on LarsvonTrier . Vile movie. Should not have been made. Actors culpable

— Showbiz 411 (@showbiz411) May 14, 2018
Just left Lars Von Trier's The House that Jack Built.
Gross. Pretentious. Vomitive. Torturous. Pathetic. #Cannes2018

— The Oscar Predictor (@OscarPredictor) May 14, 2018
I've just walked out of #LarsVonTrier premiere at #Cannes2018 because seeing children being shot and killed is not art or entertainment

— Charlie Angela (@CharlieAJ) May 14, 2018
The outrage over The House That Jack Built began with a scene depicting a serial killer (played by Matt Dillon) blowing the heads off of two children with a hunting rifle. Then, a scene showing Dillon's slicing the breast off a victim prompted another wave of walkouts. Due to the movie being "so controversial," Cannes' artistic director Thierry Fremaux made the project ineligible for prizes.
Even though half of the balcony in the cinema was empty when the movie ended, those still in attendance took to their feet to applaud von Trier, who has not premiered a project at Cannes since 2011. During his last Cannes visit, von Trier came under fire for making bad jokes about sympathizing with Hitler and the Nazis. At the time, he was declared persona non grata, though the festival director has since called the controversy "unfair" and "stupid."
Those critics that watched the entirety of The House That Jack Built described the movie as "an ordeal of gruesomeness" and "two and a half hours of self-reflexive torture porn." Currently, the movie has a 41 percent approval rating on critic site RottenTomatoes alongside an incongruous 7.4/10 on fan-voting site IMdB.
During his career, von Trier has earned more than 100 awards at film festivals around the world. He's known for creating controversial movies and has been doing so since the 1970s.