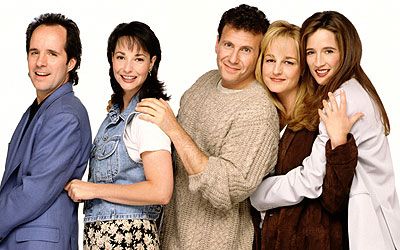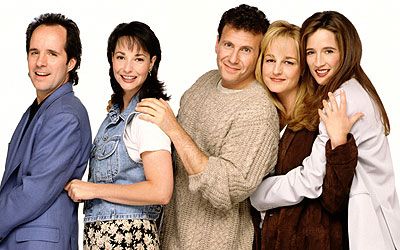 The sitcom Mad About You is in talks for a revival and being considered by a couple of different networks, including CBS. If the show gets brought back, original stars Paul Reiser and Helen Hunt would reprise their roles. In addition to starring, Reiser and Hunt co-created the series alongside Danny Jacobson.
Mad About You originally aired on NBC in 1992 and ran for seven seasons. It was a big hit for the network, bring in Emmy wins for Hunt, as well as a Golden Globe and a Peabody Award. The revival would jump to the present time and focus on characters Paul and Jamie as well as their 17-year-old daughter, right after she gets accepted into college.
Reiser previously expressed some doubts about doing a revival of the show, but then more recently he said that he would be open to it if "we can find the story to tell." In April Hunt said that she and Reiser were "talking about how to make [a revival] work and not wreck it," and also that it could be "compelling to visit these characters 20 years into a marriage after raising an entire human being. So depending on some pieces falling into place, it could happen."
Now it seems Sony is actively pitching to make the Mad About You revival a reality. On Wednesday, CBS executive VP Thom Sherman said that "It has been pitched; it is still being discussed." NBC, the original home of the show, has not been thrown into the mix. CBS has also greenlighted revivals of Murphy Brown, Magnum P.I., MacGyver, Hawaii Five-0, and SWAT.