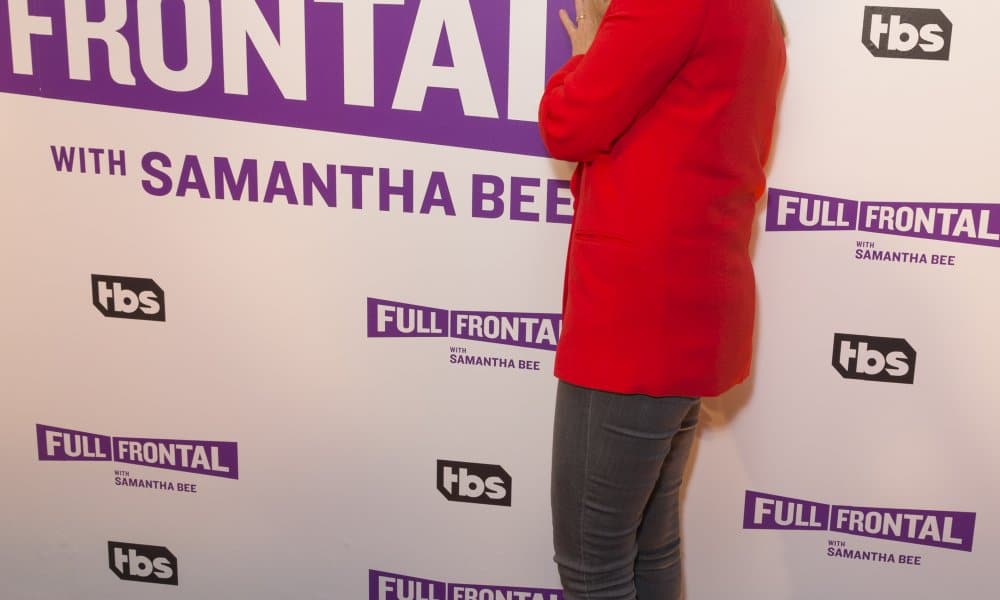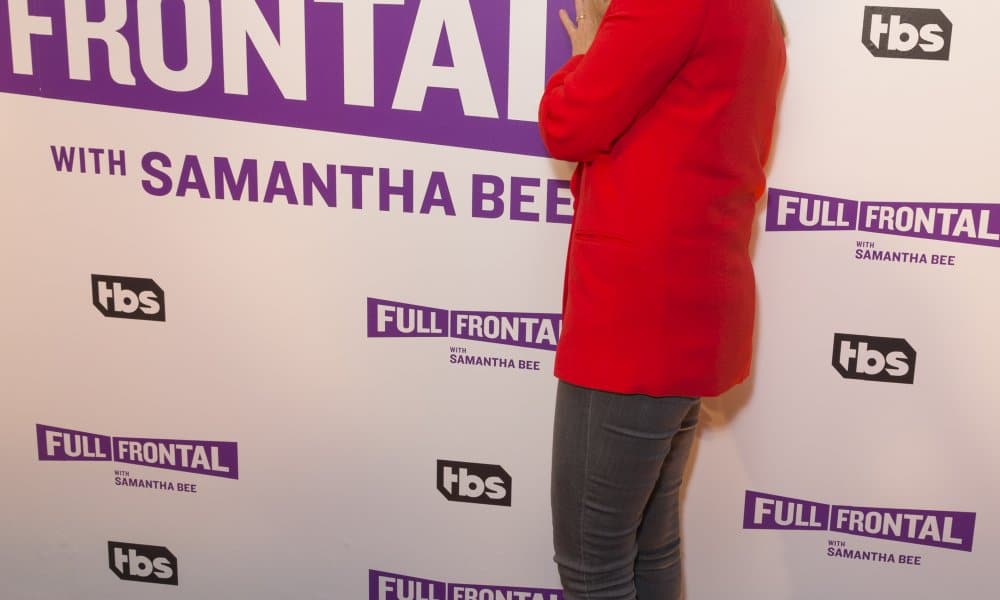 The host of Full Frontal with Samantha Bee received some good news today. TBS has renewed Samantha Bee's late night talk show through 2020. Thank goodness for that, as Bee is only one of two females (the other being Robin Thede on BET) currently hosting late night TV shows.
"We were fortunate to start our show in an election year, and I'm so grateful TBS has picked us up for two more seasons, which will see us through the 2018 midterms and bring us into the 2020 election season," Bee told The Hollywood Reporter. "It's promising to be a real s***show, and I am counting on our viewers to coax me out of my panic bunker and get us through it."
The new season of Full Frontal returns next month, but in the meantime, Bee and her team of correspondents are traversing the globe on "Apology Race" to try to salvage some of the damage done by Donald Trump during his first year in office.
"No one does political comedy like Full Frontal; a two-season pickup is an obvious decision," commented Thom Hinkle, executive vice president of original programming at TBS. "Sam and her team have been relentlessly incisive in their satire, and the awards recognition and their growing viewership reflect that. Along with new episodes, expect more specials and a lot more blazers."
Late night has long since been a boys' clubs. The most iconic hosts, from Johnny Carson to Jon Stewart, all had one thing in common: they were men. The current fervor in Hollywood to reexamine how women are treated means shifting the paradigm on the roles females play in every aspect of the industry.
Bee, who began her late-night career as a correspondent on The Daily Show, is a shining example of how the tides are turning. Hopefully, in the future, other networks and studios will empower the talented women of the industry and put them in impactful leadership roles, so females are properly represented across the board.