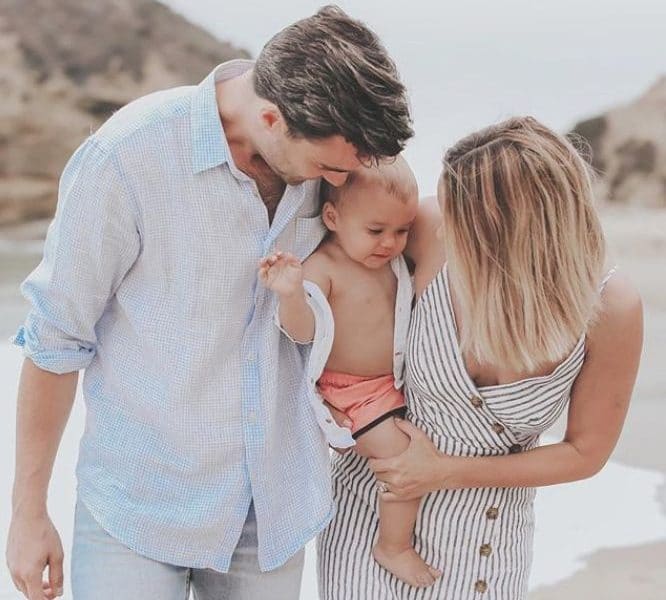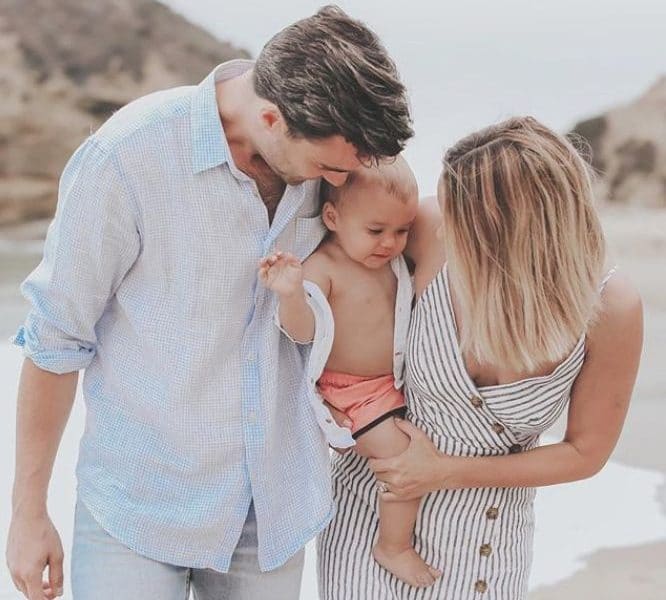 The Hills alum has just announced that she and her husband, William Tell, are expecting their second child.
The 33-year-old took to Instagram to share the news: "It's been hard to keep this one to myself!" Conrad captioned the pic of herself holding her baby bump. "Very excited to share that our family will be getting a little bigger this year."
Conrad and Tell who have been together since 2012, tied the knot back in September 2014. The pair already share son Liam, who will turn two in July.
The ex-reality star turned lifestyle aficionado opened up about wanting children in a 2015 blog post on her website. When asked how many kids she wanted, Conrad replied, "Maybe two, that way we aren't outnumbered."
Well, it seems like everything is going to plan! Congrats to Conrad and her growing family.