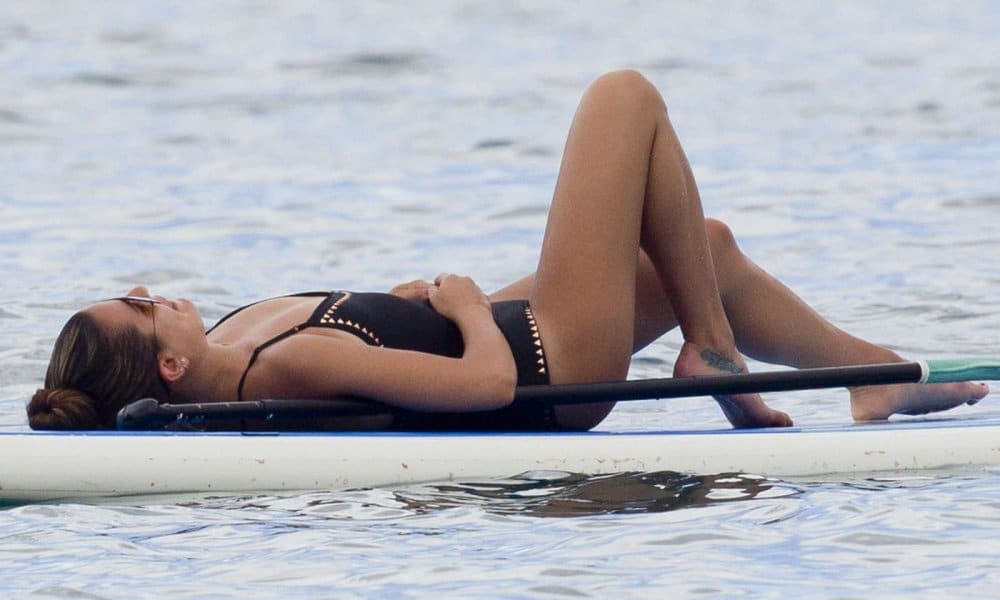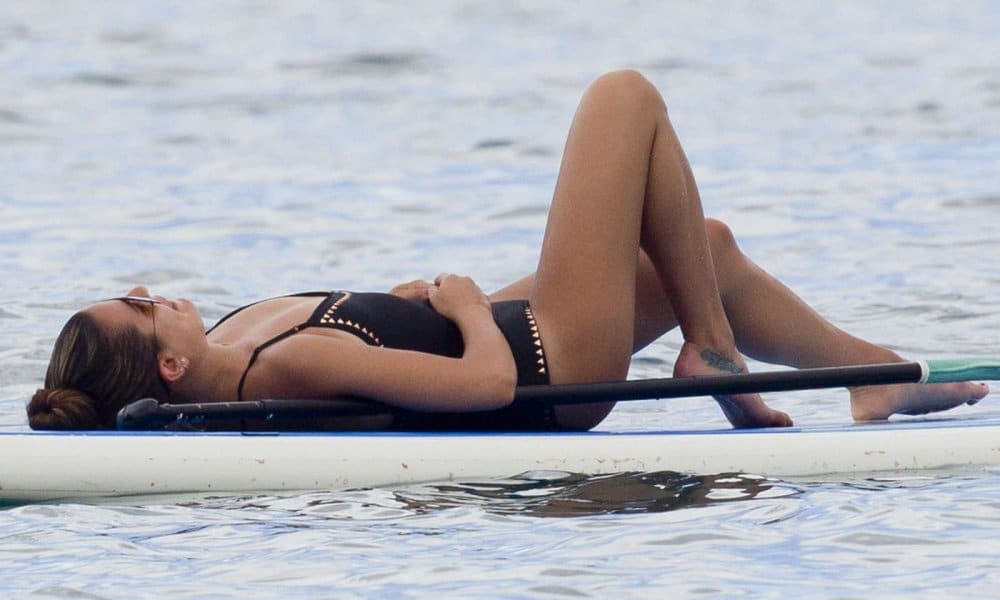 Lea Michele was spotted at the beach in Hawaii this week having some fun with her friends. The actress was wearing a black one piece swimsuit that offered a little more than the average suit thanks to the fact that it had a triangle cut out in the center.
You can't really go wrong with a black swimsuit, especially when it offers a bit of fun along with the coverage.
When she got out of the water Lea turned to a sarong to stay covered up, but in the interim, she revealed a "Finn" tattoo on her rear end that she got to honor the late Cory Montieth, her ex and co-star on Glee.