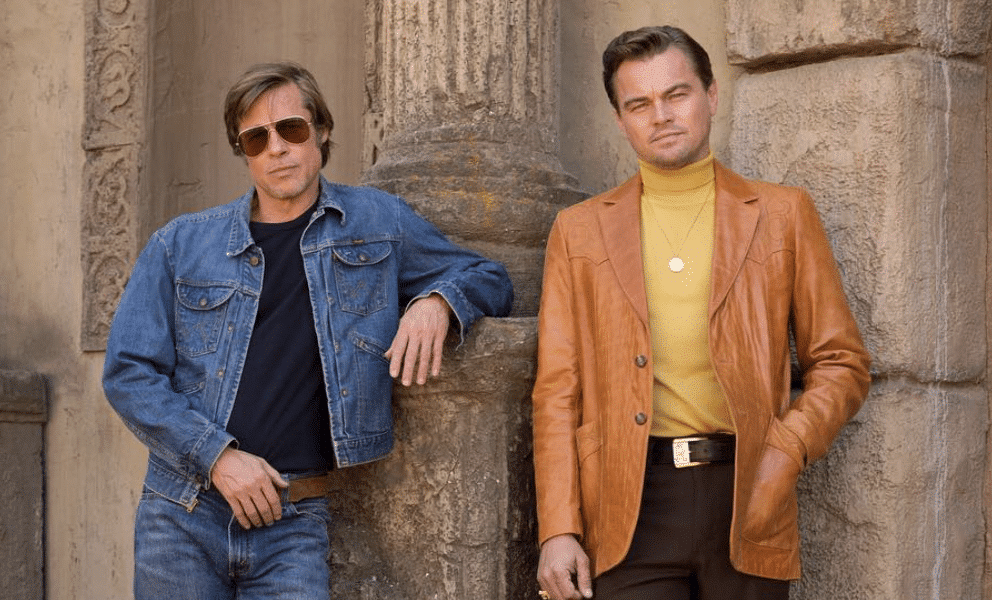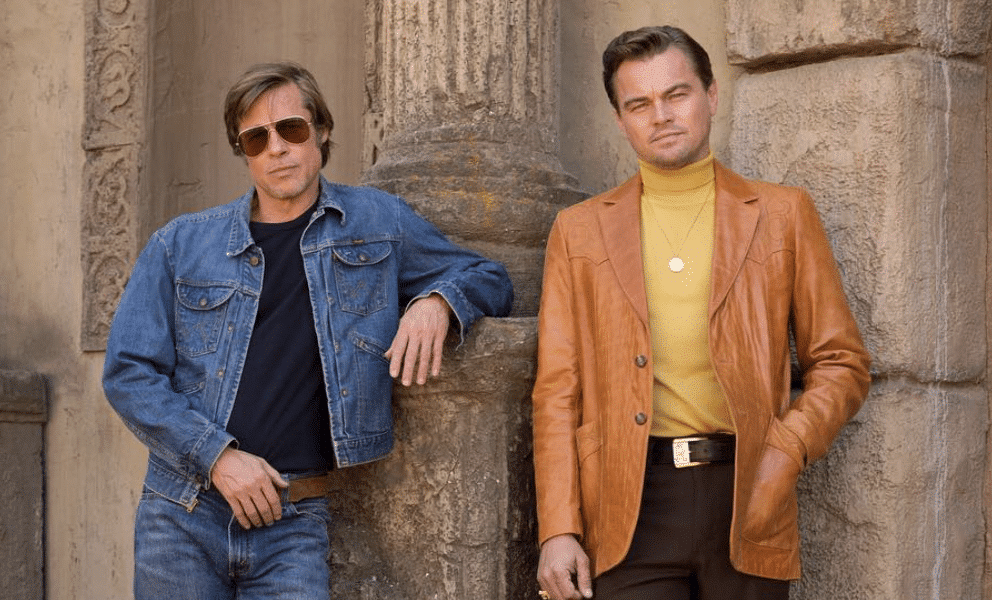 This morning, Leonardo DiCaprio shared the first glimpse into Quentin Tarantino's latest project, Once Upon a Time in Hollywood. DiCaprio stars in the film as the former star of Western TV series, Rick Dalton, alongside Brad Pitt, who portrays Dalton's longtime stunt double Cliff Booth.
Earlier this year at CinemaCon, Tarantino described Once Upon a Time in Hollywood as the "probably the closest to Pulp Fiction that I have done." At that time, the writer and director also described the DiCaprio and Pitt pairing as, "the most exciting star dynamic since Paul Newman and Robert Redford."
The movie follows the events of the Manson family murders the night they lay siege to Sharon Tate's home in Los Angeles. Margot Robbie will portray Tate in the film, who was neighbors with Dalton at the time of her gruesome murder.
"I've been working on this script for five years, as well as living in Los Angeles County most of my life, including in 1969, when I was seven years old," Tarantino shared about the project. "I'm very excited to tell this story of an L.A. and a Hollywood that don't exist anymore. And I couldn't be happier about the dynamic teaming of DiCaprio and Pitt as Rick and Cliff."
The cast of Tarantino's tenth feature film is extensive, featuring talents such as Al Pacino, Kurt Russell, Burt Reynolds, Timothy Olyphant, and Damian Lewis, just to name a few. The movie is scheduled to premiere in theaters on the 50th anniversary of the Manson family murders on August 9, 2019.