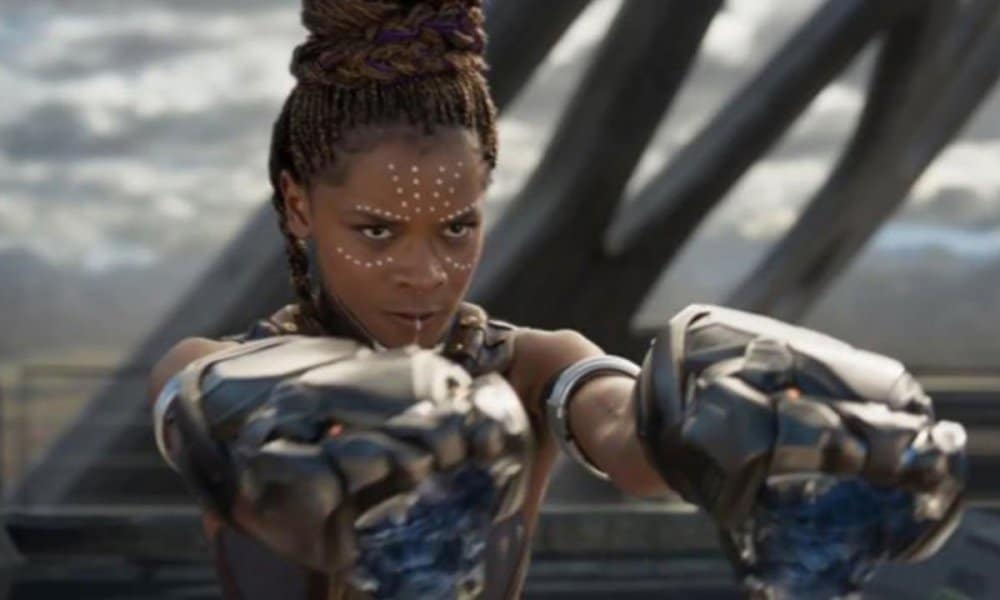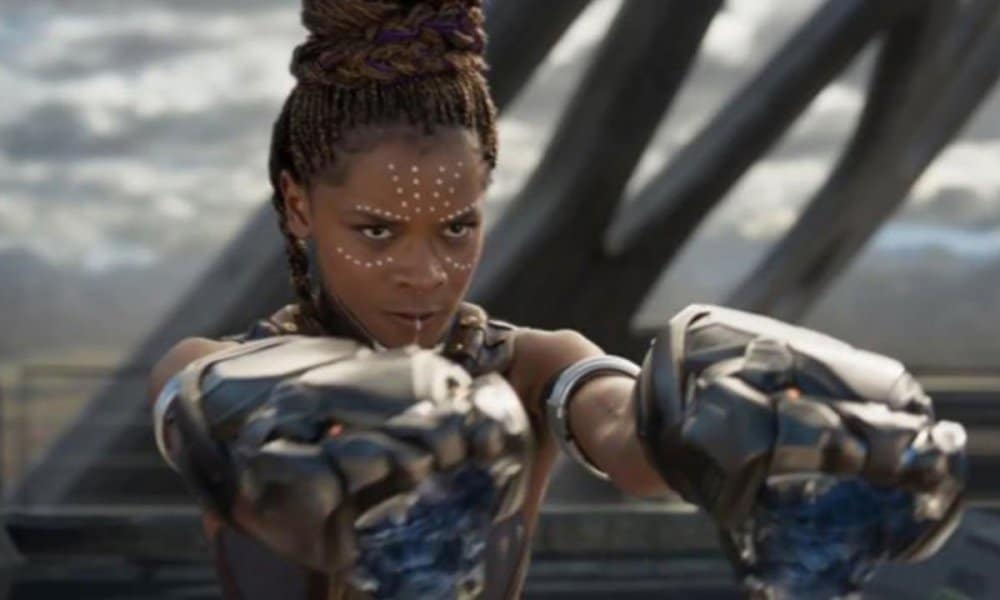 This weekend, Marvel fans lined up to see Chadwick Boseman, Lupita Nyong'o, and Michael B. Jordan star in Ryan Coogler's Black Panther. However, many viewers left theaters with one character on their minds: Princess Shuri, played by the Guyanese-born British actress, Letitia Wright.
This article contains spoilers for Black Panther.
The 24-year-old actress made her big screen debut in the 2011 movie Victim. Earlier this year, she appeared alongside Liam Neeson in The Commuter. Additionally, Wright has worked on popular TV series such as Black Mirror and Doctor Who. It wasn't until this past weekend, however, that the mainstream public started to take notice of the up-and-coming actress.
As Shuri, King T'Challa's younger sister and Wakanda's chief technology officer, Wright brings a wide range of traits to her Black Panther character. From demonstrating her scientific brilliance in the laboratory to snarking her way through T'Challa's crowning ceremony, Wright's Shuri is a Disney princess unlike any other.
In the Marvel Universe, Princess Shuri reigns supreme in regards to intelligence. Smarter than both Tony Stark or Bruce Banner, the comic book princess is head and shoulders above her male competition. Wright plays the role of the Wakanda princess as more than just a bookworm, however. She makes Shuri both brainy and cool.
"It was fun. She tries to not rub it in your face, but then she kind of rubs it in your face," Wright shared with reporters at the film's New York premiere. "It was cool to play an African princess who's the smartest in the whole world. That never happens. So I hope all the young girls can feel smart too."
Embodying Shuri was more than playing a pretty princess to Wright. "I grew up seeing so many stereotypes on TV and I didn't want to play that as well," the actress commented. "This moment right now is years of prayer that's coming together to play such a character that … hopefully a lot of people can be inspired by. So for me it's a dream come true really. It's something positive in the world, and that's the type of person I am."
Wright has her own high hopes for the role of Shuri, stating, "It can spark the brain of another kid that loves technology and loves science, and lets them see that that's really cool and encourage them to create the next gadget that's going to help cure a disease or something."
Intelligent, fun, loving, and beautiful, the most inspirational component of Wright's portrayal of Shuri is her hopefulness. Even when Michael B. Jordan's Killmonger has assumed the throne of Wakanda, Shuri never loses hope and inspires both her mother (played by Angela Bassett) and Nakia (Lupita Nyong'o) to keep moving forward. Above all else, it is Shuri's unbreakable spirit that won the hearts of audiences worldwide.
"For me, it's about spreading love and light as well," Wright said. "Shuri brings that to the screen. When people see Shuri on the screen they're just joyful, they leave the cinema like happy, like, 'Yo, she made me laugh.' … I'm proud to be a young black girl doing this, but also as much as this is for young black women to be inspired, [it's for] all women of all ethnicities, of all races to be inspired. And young boys too, young men too from all walks of life to be inspired by this film."
Expectations are already high for young Wright and her blossoming career. Next up, she is set to reprise her role as Shuri in this spring's Avengers: Infinity War; she'll also show up in Steven Spielberg's adaptation of Ready Player One. If you haven't yet, head to theaters ASAP to see Black Panther.