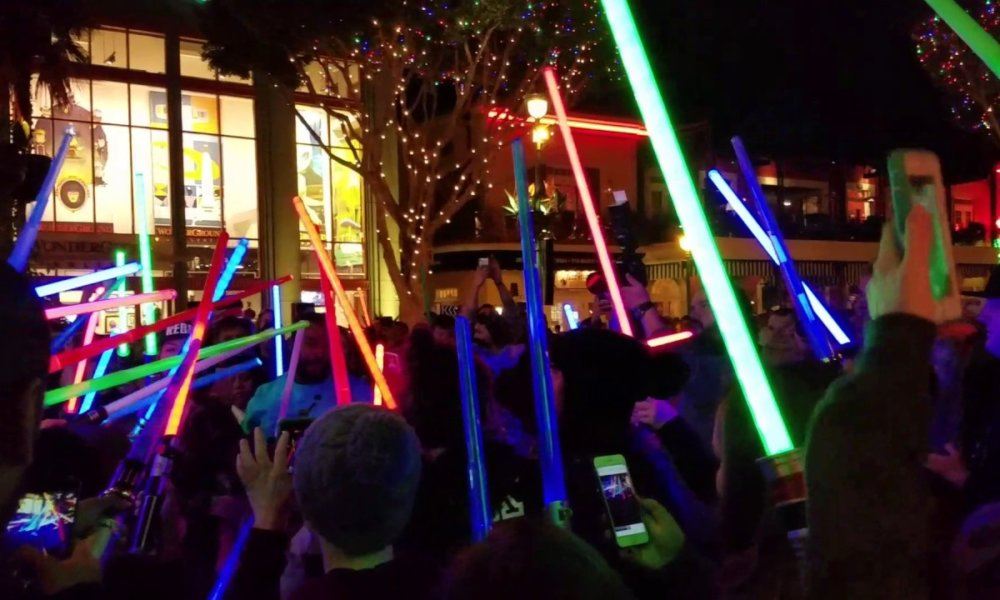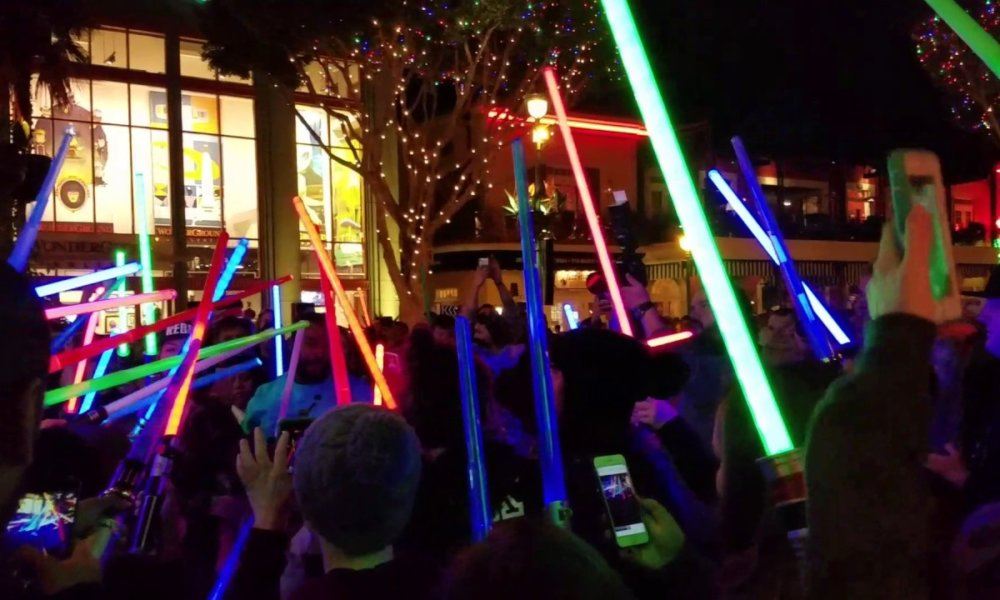 On Wednesday night a lightsaber vigil was held in Downtown Disney to honor the late Carrie Fisher and her contribution to the Star Wars franchise.
The event was organized by a man named Jeff Rowan, who spread the word via Facebook invite.
"Last night at about 11:00 I decided to go ahead and make an event myself and see if anything would happen. In all honesty, The Empire Strikes Back was the first movie I ever went to see in the theater and to this day Star Wars has played a huge part in my life. I hope Disney lets us in."
In addition to the Disneyland vigil, others were organized at the Alamo Drafthouse in Austin, Texas; as well as in Chattanooga, Tennessee.
Carrie passed away this week after suffering a heart attack on a flight from London to Los Angeles, as she was headed home for the Christmas holiday.