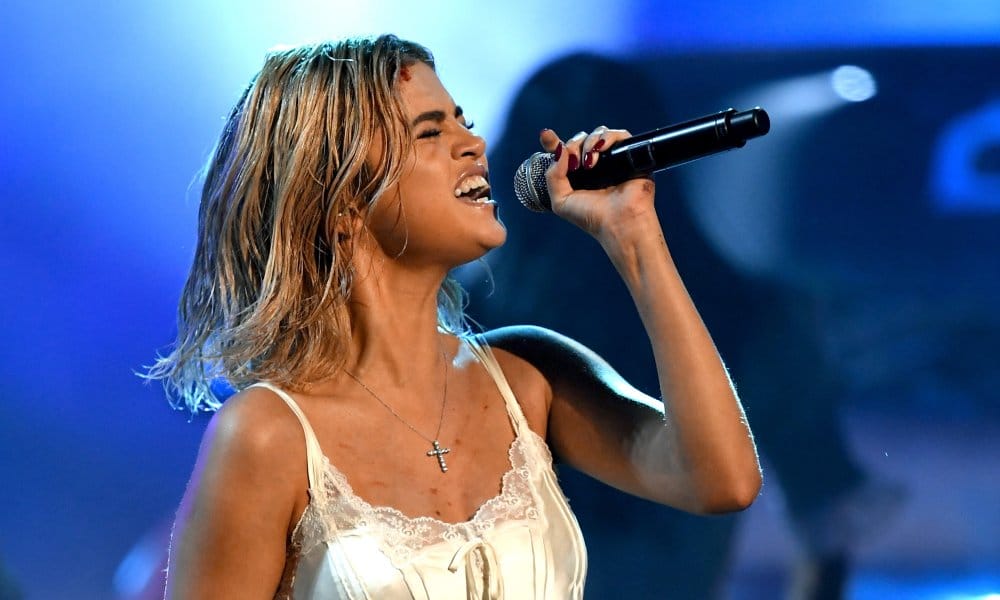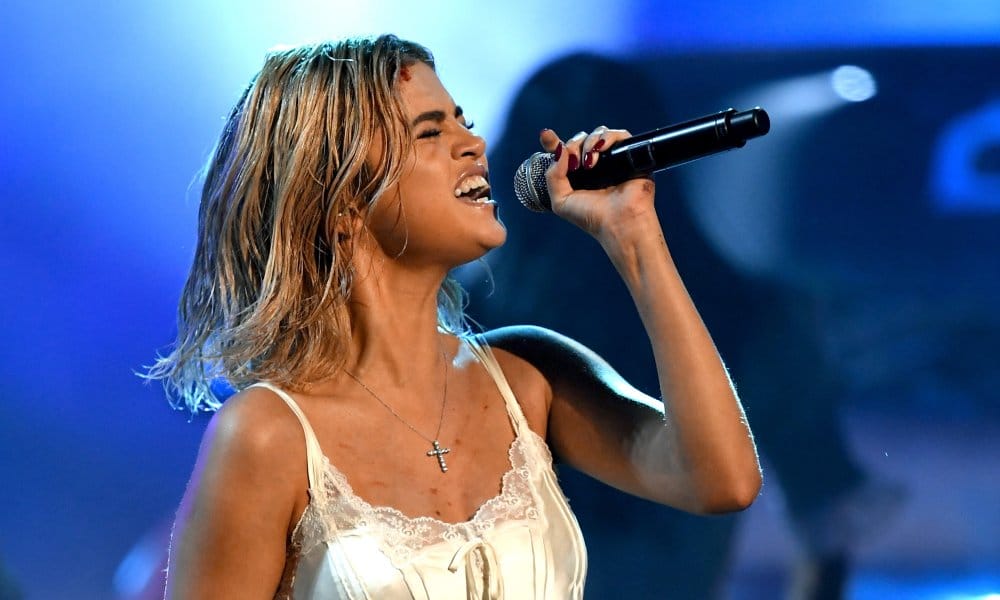 Marshmello has spoken out in defense of Selena Gomez after she was accused of lip-syncing her AMA performance this week. The DJ/producer took to social media to praise her.
"I honestly couldn't be any more happy while watching @selenagomez deliver that performance. Her talent is unreal, blessed to call her my friend."
The two collaborated on Selena's most recent single. The "Wolves" performance at the American Music Awards was actually Selena's first return to the stage following her recent kidney transplant. She has not yet spoken out in response to the accusations.
In another AMA surprise, Selena showed up with a shorter blonde hairdo. Earlier in the day prior to the show, Selena had been posting photos with a darker shade of hair, so it's unclear which was a wig. But if she did choose to go blonde for real it certainly seems to go along with entering a new phase of life.
In addition to Selena's return to the stage, she also recently got back together with her ex-boyfriend Justin Bieber. The two immediately started spending time together following Selena's split with The Weeknd. They have been spotted out and about in Los Angeles doing a variety of wholesome activities such as getting coffee, going to church, and attending Justin's hockey games where they recently were snapped sharing a kiss.
The AMAs certainly seems to be a busy time of year for Selena. In 2016, her appearance at the AMAs was the first time she'd stepped out publicly following treatment for anxiety and depression due to her lupus. In 2014, the award show was around the time that she and Justin Bieber had split up. Things have certainly come around for the star.