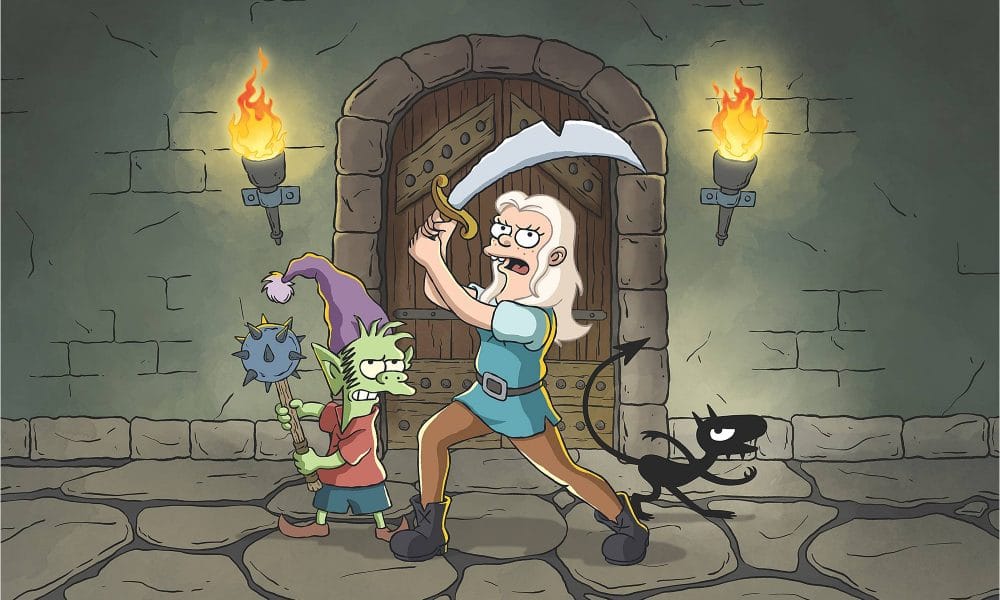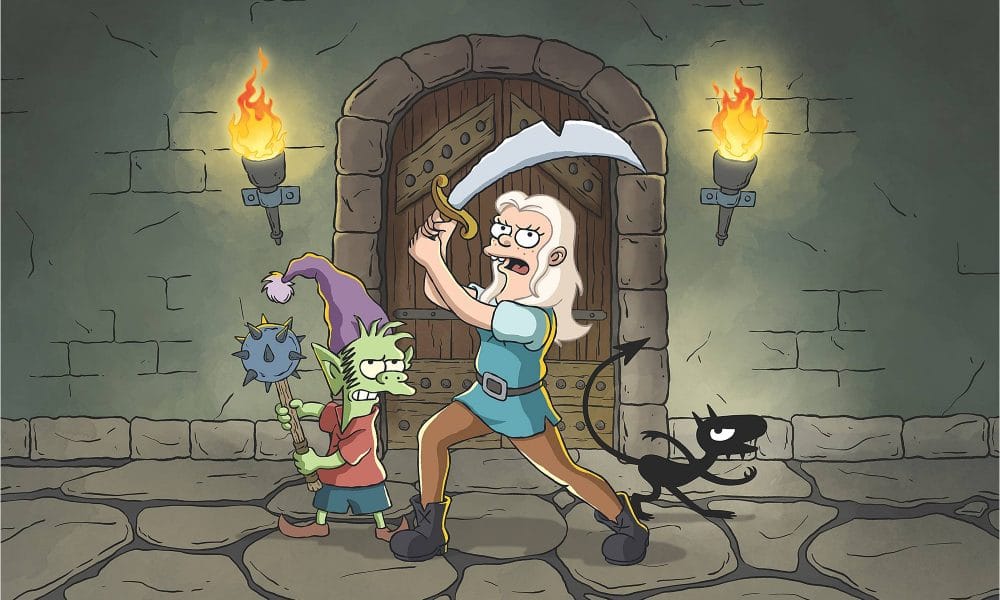 Today viewers got their first look at Disenchantment, the newest animated series from the creator of The Simpsons and Futurama, Matt Groening. Disenchantment takes place in a medieval fantasy kingdom called Dreamland where Princess Bean (voiced by Abbi Jacobson from Broad City) battles alcoholism and her own personal demon, Luci (played by Eric Andre). Along for the adventure is Bean's feisty elf sidekick, Elfo (portrayed by Nat Faxon).
Art thou ready for this?
August 17. pic.twitter.com/iY2psJqB96

— Disenchantment (@disenchantment) May 23, 2018
The 10-episode first season of Disenchantment premieres on Netflix later this summer. Originally, Netflix ordered 20 episodes of the new animated adult series. Last year, Groening described the show in this way: "Ultimately, Disenchantment will be about life and death, love and sex, and how to keep laughing in a world full of suffering and idiots, despite what the elders and wizards and other jerks tell you."
Additionally, in a press release from the streaming platform, the adventures of Bean, Elfo, and Luci are detailed, "Along the way, the oddball trio will encounter ogres, sprites, harpies, imps, trolls, walruses, and lots of human fools."
The series also includes a variety of voice cameos from actors who have worked with Groening on his other popular TV shows, such as John DiMaggio, Billy West, Maurice LaMarche, Tress MacNeille, and David Herman. Other voice guests include Matt Berry, Jeny Batten, Rich Fulcher, Noel Fielding, and Lucy Montgomery.
Everything about Disenchantment bears Groening's watermark. From the animation style (Elfo looks like Bart Simpson but green) to the adult take on a traditional genre (similar to his interpretation of science fiction with Futurama), fans of Groening's other work are certain to find themselves laughing along with the escapades of Bean, Elfo, and Luci.
Disenchantment premieres on August 17 on Netflix.