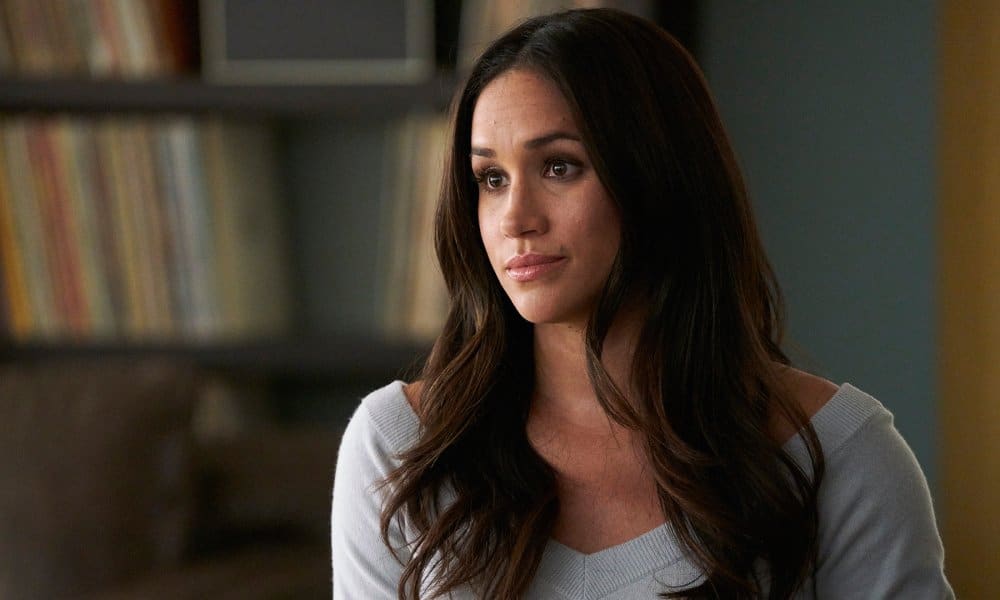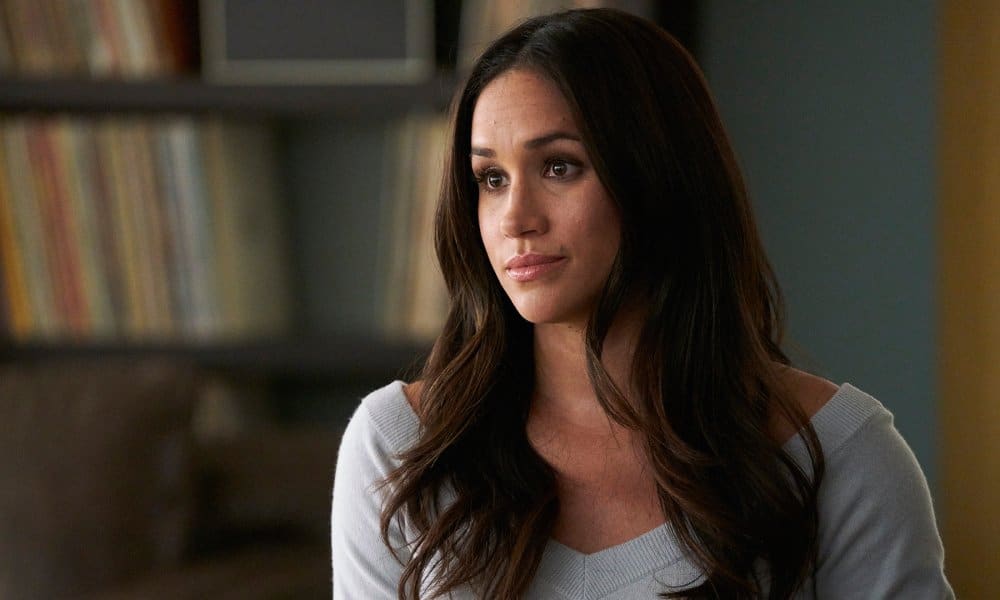 For fans of USA Network's long-running legal drama Suits, the announcement of Meghan Markle's engagement to Prince Harry is bittersweet news. Markle has been a core member of the cast since Suits debuted in 2011, more than 100 episodes ago. Now, it's off to London for the actress. Strangely enough, Suits creator Aaron Korsh was ready and waiting with an end for her character.
Speaking on Radio 4's Today, Korsh explained that he expected Harry and Markle's relationship to lead to marriage more than a year ago, which is why he planned for Markle's onscreen story to end months before the actress sealed the deal with the prince. The Suits creator said he was hesitant to pry into Markle's personal life. Instead, while writing season seven of the show, Korsh and the other writers "decided to take a gamble" and write her off the show. It's a good thing her relationship turned out for the best.
Markle's send-off from the series has been met with nothing but positivity from the cast and crew. Possibly because the creative minds at Suits have more significant problems to deal with — namely the loss of another one of Suits big stars, Patrick J. Adams. Adams and Markle will exit the series together after their season seven onscreen nuptials.
In spite of all the positivity, the ease with which Korsh and his team chose to write off a character simply because she was in a fun relationship with a royal seems odd. The showrunner did say that he reserved the right to "undo" the decision should Markle's real-life relationship take a turn for the worst, but one wonders how long Markle would have lasted on the series whether Harry had been around or not.