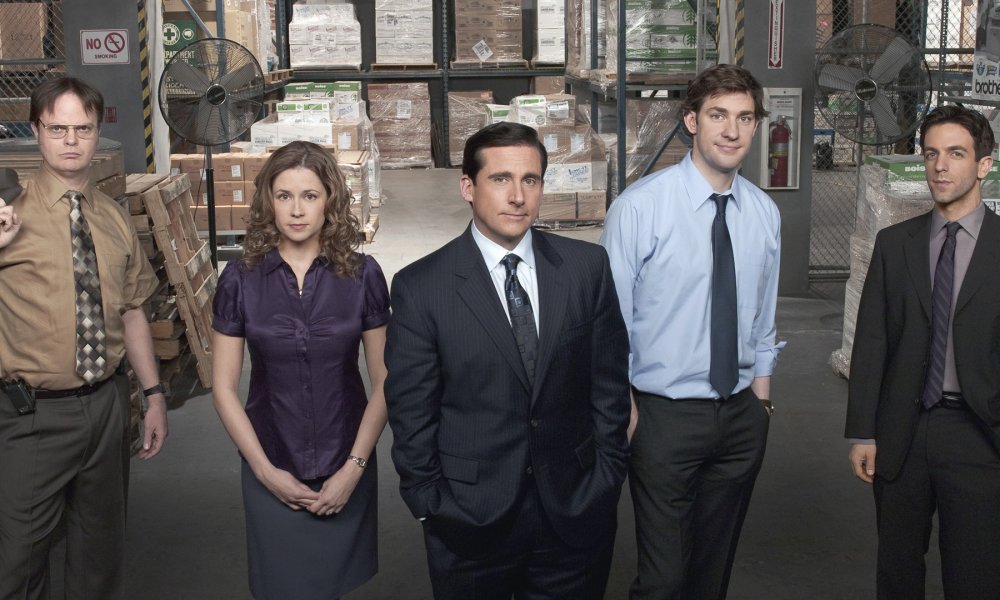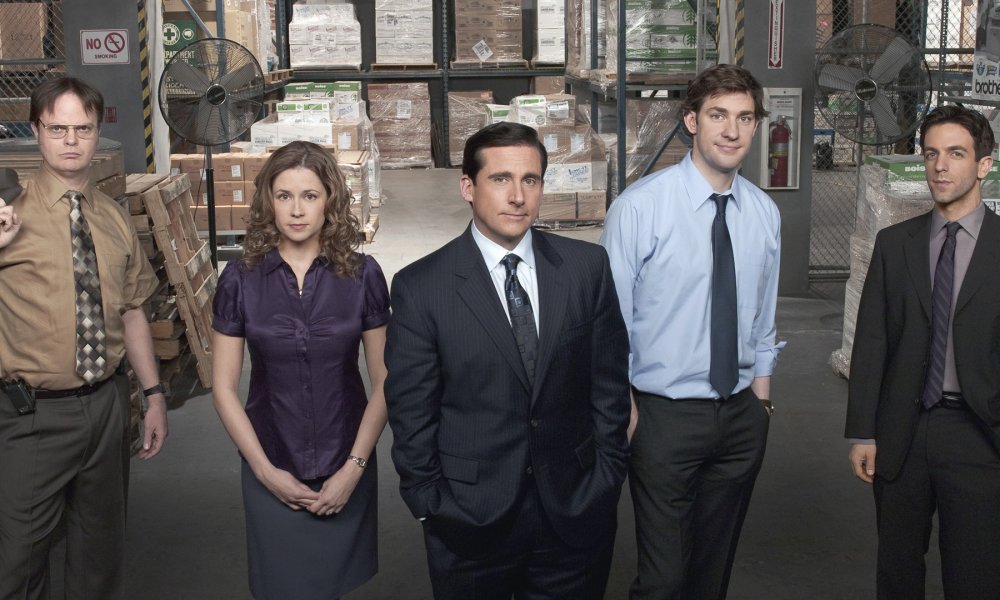 Even though popular NBC sitcom The Office aired its series finale over four years ago, the network is considering bringing back the Dunder Mifflin staff for another season. However, don't expect Michael Scott (played by Steve Carell) to resume his position as regional manager in the revival season.
While NBC declined to comment, network president Robert Greenblatt told reporters that The Office was on his revival wishlist. "We often talk about The Office," Greenblatt shared with Deadline earlier this year. "I've talked to Greg [Daniels] four times over the past few years. It's always, 'Maybe someday, but not now.' There is certainly an open invitation, but we don't have anything happening right now. If he wants to do it, I would do it."
Now sources confirm the network is, in fact, looking for a new boss to fill Michael Scott's shoes in the series revival. The network has seen quite a bit of success bringing back another beloved sitcom, Will & Grace, this season. The newest season of the show has seen high ratings and received several award nominations.
Of course, fans took to Twitter with their mixed reactions to the news.
#TheOffice revival….y'all don't play with me. pic.twitter.com/NaKJZ2RBh4

— Aaliyah. (@astoldbyaaliyah) December 19, 2017
The Office is getting a reboot!????????????????????????????????? yes! pic.twitter.com/NEVtka9o86

— Khleo Thomas (@KhleoThomas) December 19, 2017
OMFG IM FREAKING OUT ABOUT THIS APPARENT 'THE OFFICE' REVIVAL pic.twitter.com/xDcAXLXokl

— gab (@gabisodd_) December 19, 2017
Ultimately, The Office was a brilliant look at workplace culture for seven seasons. Then, Steve Carell left, and the show went off the rails. With so many different actors trying to fill the void left by Carell's departure, the final two seasons of The Office were disjointed, rarely funny, and an exercise in futility. Thankfully, the series finale was charming and hilarious, just as the show had once been years before.
The Office has a built-in audience, with fans continuing to binge-watch the series on a regular basis. However, is this enough of a reason to revive a show that ended on a long-awaited high note? We certainly don't think so, but the execs at NBC would rather invest in an already-successful series than take a risk with a new one.