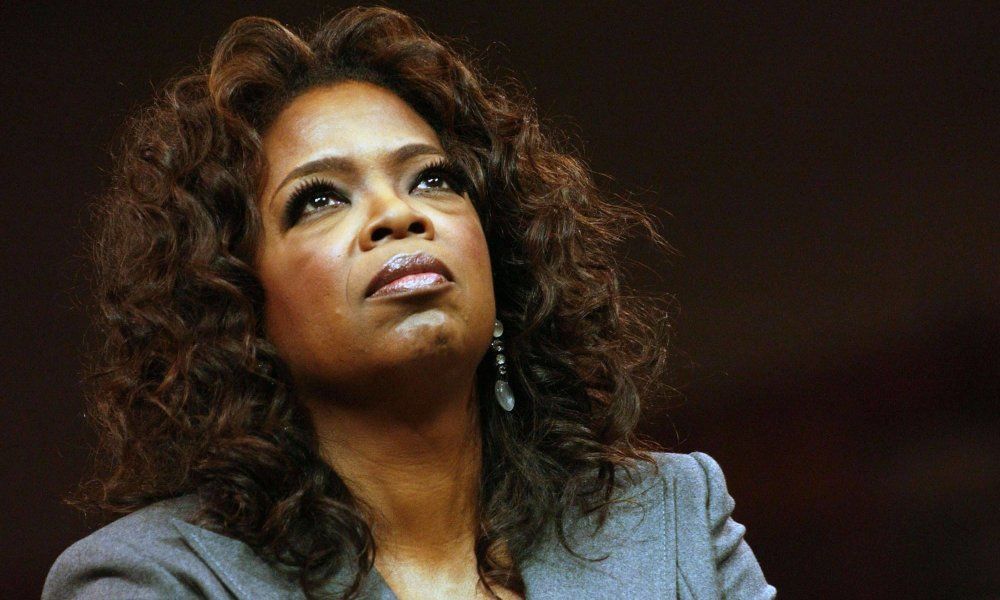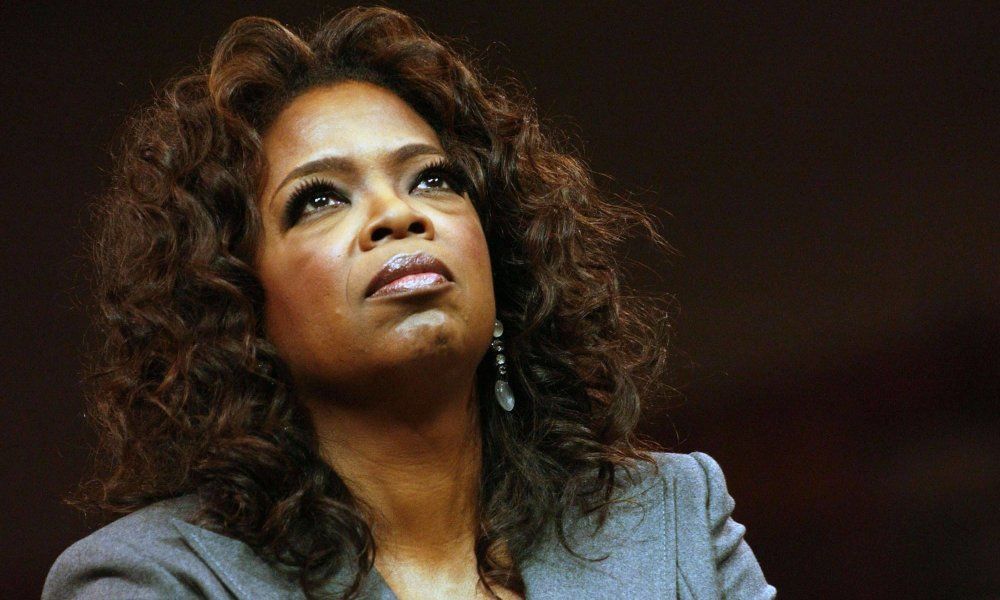 You may be seeing tabloid headlines about Oprah Winfrey's "secret son," but it's a complicated story that the talk show host wants to clear up. She opened up to ET to share her side of the story about Calvin Mitchell, the young man she tried to help over 20 years ago but who squandered her generosity.
Firstly, Calvin Mitchell is not Oprah's biological son or even her adopted son. However, she did try to mentor him and embrace him like a family member for five years back in the 90s.
Oprah met 11-year-old Calvin in 1992 while she was filming a TV movie, There Are No Children Here, in the Chicago projects.
"We were shooting in the projects in Chicago and I was sitting on set during a break, and this cute little sparkly-eyed boy came underneath the yellow tape to hand me a soda. I was so charmed by him that I started talking to him about his family, his school life, and found out that he was in a situation where his mother didn't have a job and they were stuck in the projects."
She says she helped his mother get a job, moved the family to a better neighborhood and paid for the boy to attend a local private school, hoping he would get a solid education and rise above his circumstances. However, she later learned that he wasn't showing up for classes. He had lame excuses for why he didn't attend school regularly. When he told Oprah he couldn't get to school on time because there were no clocks in the home, she went out to K-mart and bought several clocks for him. Eventually, he was expelled.
"I had a long conversation with him about how disappointed I was but I was going to give him another chance," Oprah explained. "I found a school in Mississippi that was a private boarding school because I thought if I could remove him from the environment that he'd been accustomed to growing up in, that maybe that would be helpful to him."
Yet again, the boy didn't take to the golden opportunity presented to him. At 16, he dropped out saying "the teachers didn't like him." Oprah tried to talk him out of it.
"I said, 'Calvin, this is the moment," she recalled. "This is a seminal moment for you. I know you are 16 and can't see the road ahead, but if you leave this school and refuse to get an education — I have tried to offer you an education twice — there isn't another school I can put you in. If you leave this school, I am done. There is nothing else I can do.' … And that was my last conversation with Calvin in the early '90s."
The only reason this story has come out is that the now adult Calvin Harris recently confronted Oprah outside a taping of The Late Show With Stephen Colbert. She said she didn't even recognize him after the passage of 20 years. It was an awkward encounter, but when she finally realized who he was, she asked a staff-member to get his number so they could talk later. Then she clued in to the fact that it was all a setup as he had sold his story to The National Enquirer.
Of course, his side of the saga is that he was abandoned by the talk show queen just when he needed her most. He claims she took him under her wing like an adopted son, and then rejected him when he was having difficulty at school. He implies that this sent him into a tailspin of depression and bad choices in his hard-knock life.
Oprah, however, believes she tried her best to help him, but he didn't embrace the opportunity. She says she is not angry with him, but she is "disappointed," especially about him selling out to the tabloids.
"I learned from that experience," Winfrey said. "If you really want to change somebody's life, you've got to be able to spend enough time with them to change the way they think about what their life can be. It isn't enough to give a person a new life or money or a new car, you have to teach them how to fish themselves."
Oprah says this experience helped inspire her to create the Leadership Academy for Girls in South Africa.
Do you admire Oprah for trying to help this boy? Do you think she cut him off too soon? What do you think about him selling his story to the Enquirer? Let us know in the comments below.