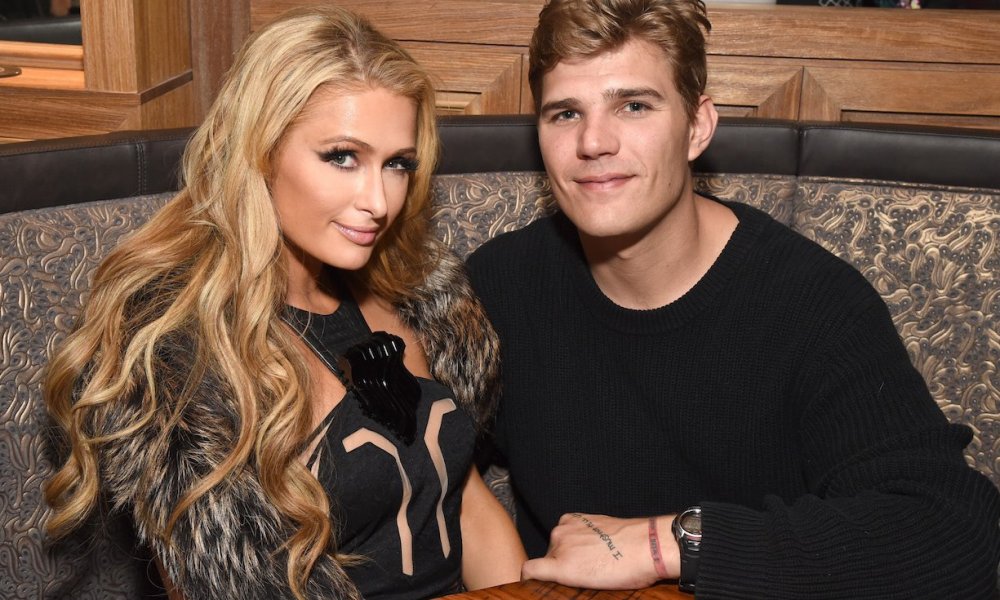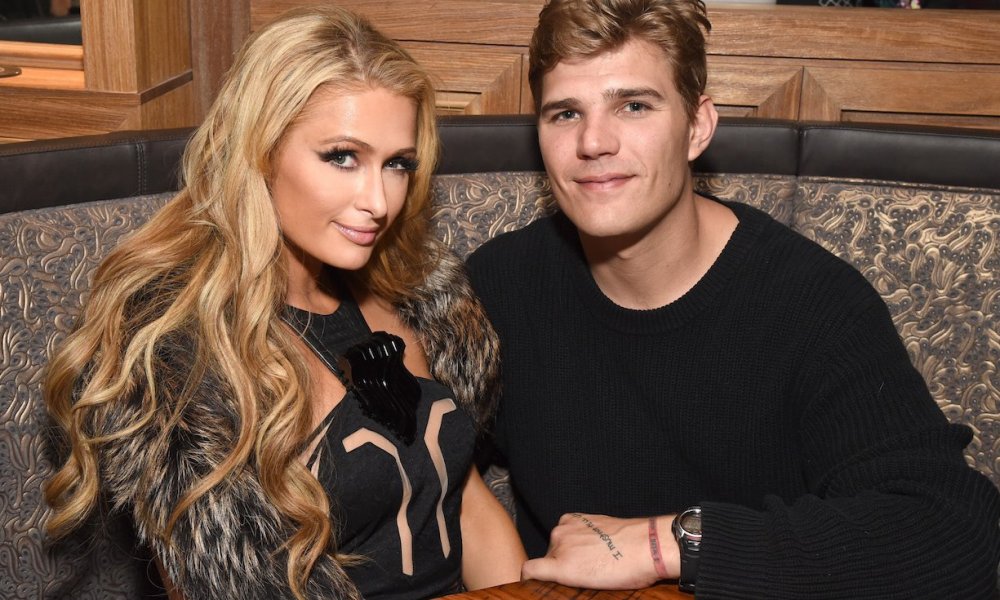 Paris Hilton is engaged to The Leftovers actor Chris Zylka. A rep for the 36-year-old confirmed that the proposal took place over the weekend. The two were on a ski trip in Aspen at the time, and Zylka pulled out the ring as the two were posing for a photo on the ski slope.
Hilton released a statement expressing her excitement.
"I am so excited to be engaged to the love of my life and my best friend. I have never felt so happy, safe and loved. He is perfect for me in every way and showed me that fairytales really do exist!"
Hilton and Zylka first met eight years ago at an Oscar party. They reconnected two years ago and then made their relationship known on social media in February of 2017. Hilton has shared that she knew right from the first date that Zylka was the man for her, sharing that he possesses great qualities such as being "loyal, dedicated, and loving."
He also seems to know how to please Hilton's tastes. Zylka proposed with a giant 20-carat pear-shaped engagement ring. Following the proposal, the two celebrated at 1 OAK. Sources say that they've never seen Hilton happier in any other relationship and she has said that she now realizes "why it never worked out with anyone else."
In other Hilton news, Nicki Hilton welcomed her second daughter right before the Christmas holiday. Hilton and James Rothschild named their daughter Teddy Marilyn. The couple decided to keep the gender of the baby a surprise until her birth, so they did not actually know what to expect until the moment came. The couple's older daughter, Lily-Grace Victoria, was born in 2016.