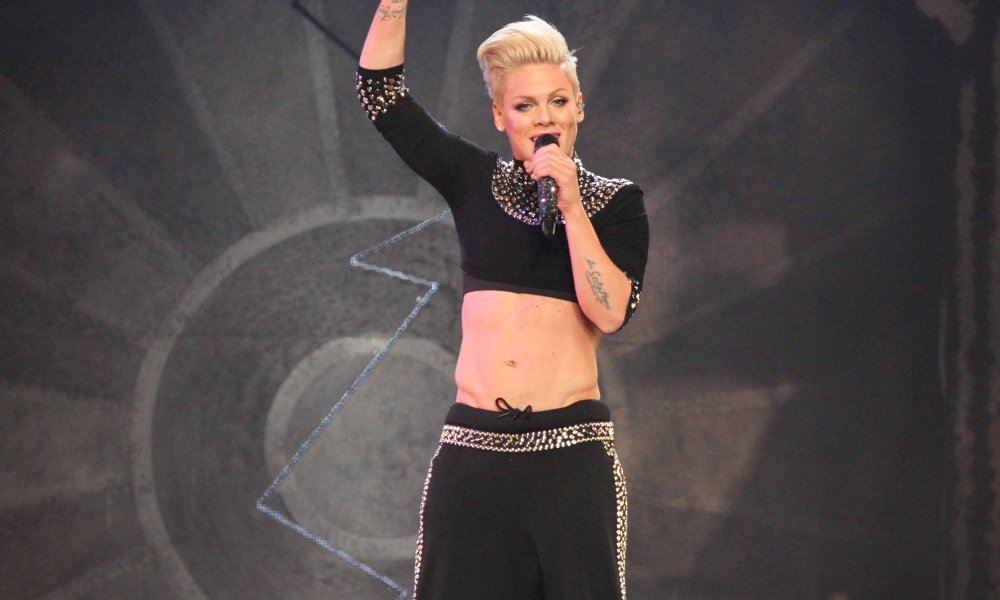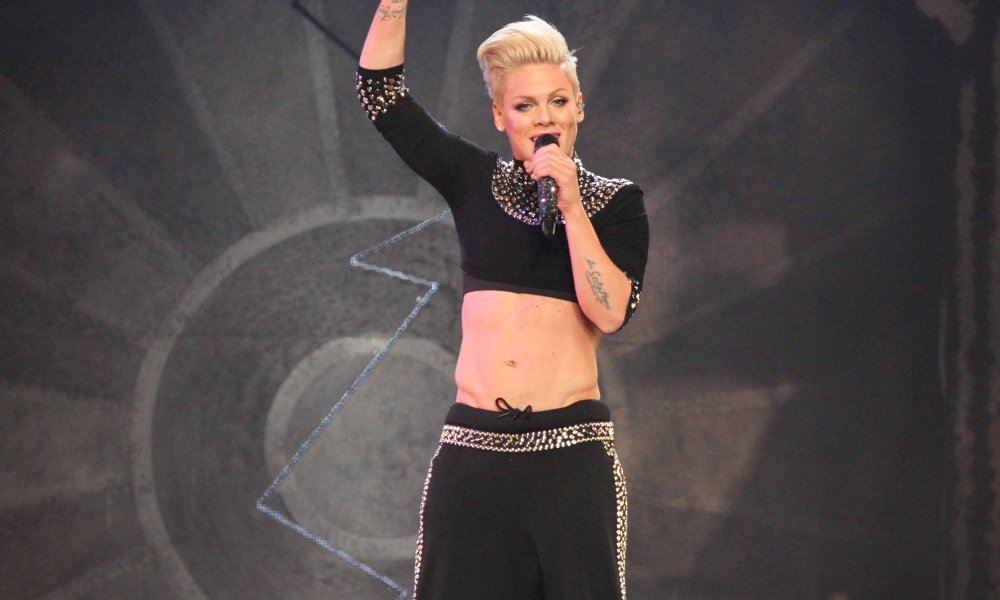 The 35-year-old R&B artist has always been known to speak her mind, so we weren't surprised when Pink candidly discussed her not-so-positive reaction to the recent MTV Video Music Awards.
She basically slammed the awards show and its entertainers, but some stars are standing up against Pink's harsh criticisms.
On her private Instagram account, Pink shared this:
"I felt embarrassed and sad. And old. We're getting old. But in all seriousness; I felt sad because music is supposed to inspire. It saved my life. This trash won't save any kids life…

In a world that is even scarier and with lives still worth saving, who will stand up and have soul? Disenfranchised to say the least. Let down by my industry and peers. Beside Macklemore and Pharrell and Bieber (pre-sob fest) and The Weeknd, Tori Kelly was dope too. The rest was gross and embarrassing and hard for this aging pop star to believe."
Many fans shot back at the "Just Give Me a Reason" singer on social media for bashing all of the other performers, like Demi Lovato, Nicki Minaj, Taylor Swift, Miley Cyrus, Iggy Azalea, Twenty One Pilots, and A$AP Rocky.
But, Pink insisted that her comments were not meant to diss the other artists, "I stand by what I said. However, I didn't intend for the angry people of the world to latch on and make it into something it isn't. Peace."
One of the night's entertainers was not having it. Demi Lovato immediately shot back via Twitter saying, "'Cool For The Summer' may not "save kid's lives" or "inspire" but I'd say "Skyscraper" & "Warrior" have done a pretty good job of helping people cope with mental illness. VMA's are sexy and fun. There's a time and place for everything."
Overall this year's VMAs were positively received, many think that Miley Cyrus did an excellent job hosting the show. So let us know what you think in the comments section below. Were you disappointed by the recent show? Do you think the quality of music nowadays is on a downward spiral or was it a fun, entertaining program?