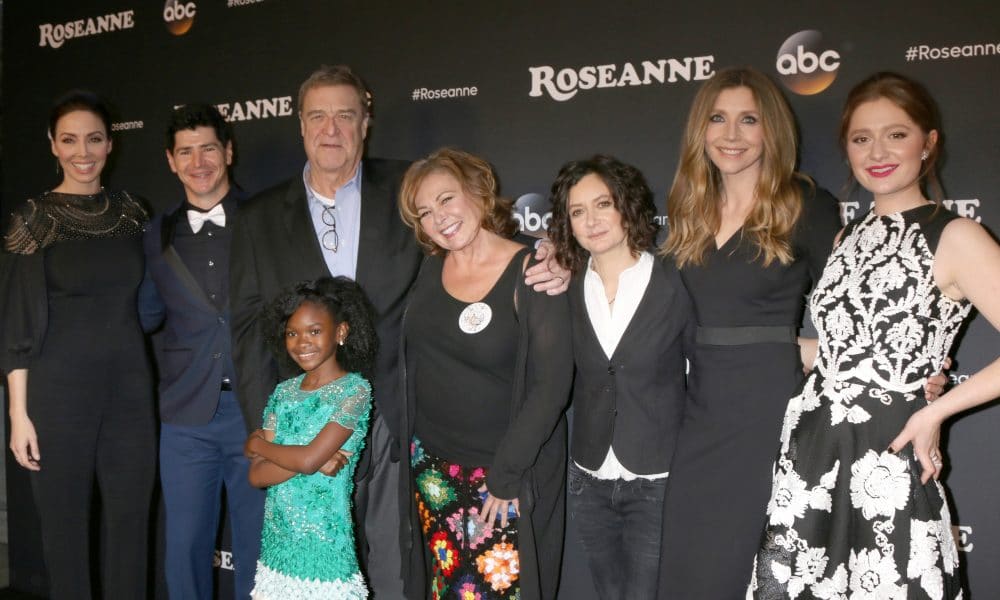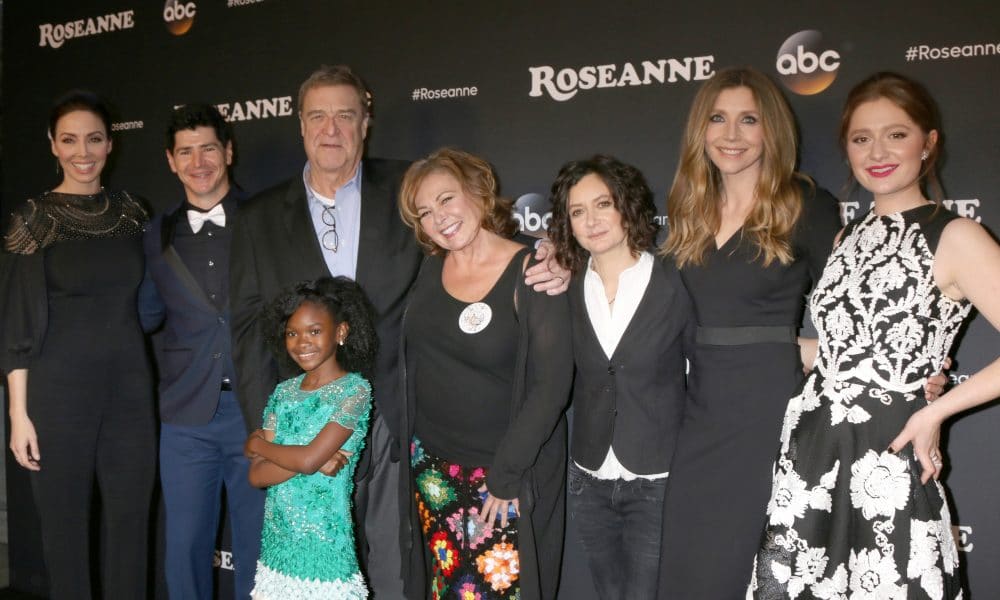 Yesterday, Donald Trump took the time out of his hectic schedule to personally call Roseanne Barr to congratulate her on the massive ratings the first episode of her revival sitcom received after premiering on Tuesday night. The premiere episode of the Roseanne revival on ABC averaged 18.2 million viewers.
"It was pretty exciting, I'll tell you that much," Barr said when she called into Good Morning America this morning. "They said, 'Hold please for the president of the United States of America' and that was about the most exciting thing, ever. It was just very sweet of him to congratulate us. I've known him for many years and he's done a lot of nice things for me over the years. It was just a friendly conversation about work, and television and ratings. He really understands ratings and how they measure things and that's kind of been an interest of mine, too, for a long time."
Hoping to inspire civil conversation instead of "mudslinging," Barr has said that she would like to bring the reboot for additional seasons. The sitcom outperformed in Middle America, scoring the highest rating in Tulsa, Oklahoma, according to Nielsen Media data.
Before the series premiere this week, Barr was vocal about her decision to make the titular character a Trump supporter. In a New York Times interview with Barr published on Tuesday, the comedian said she felt making Roseanne Conner a Trump supporter because it was an "accurate portrayal" of the political beliefs of working-class Americans.
"I just wanted to have that dialogue about families torn apart by the election and their political differences of opinion and how we handle it," Barr commented in the interview. "I thought that this was an important thing to say at this time."
President Trump wasn't the only person in his family to congratulate Barr. She also received praise from Donald Trump, Jr., who tweeted on Wednesday that the actress should offer her "alternative viewpoint" in the late-night TV arena.
Wow amazing. Congrats @therealroseanne. If you're not too busy already maybe work in a late night show too… seems there's some demand for an alternate viewpoint. #Rosanne https://t.co/JNaLjxS0fs

— Donald Trump Jr. (@DonaldJTrumpJr) March 28, 2018