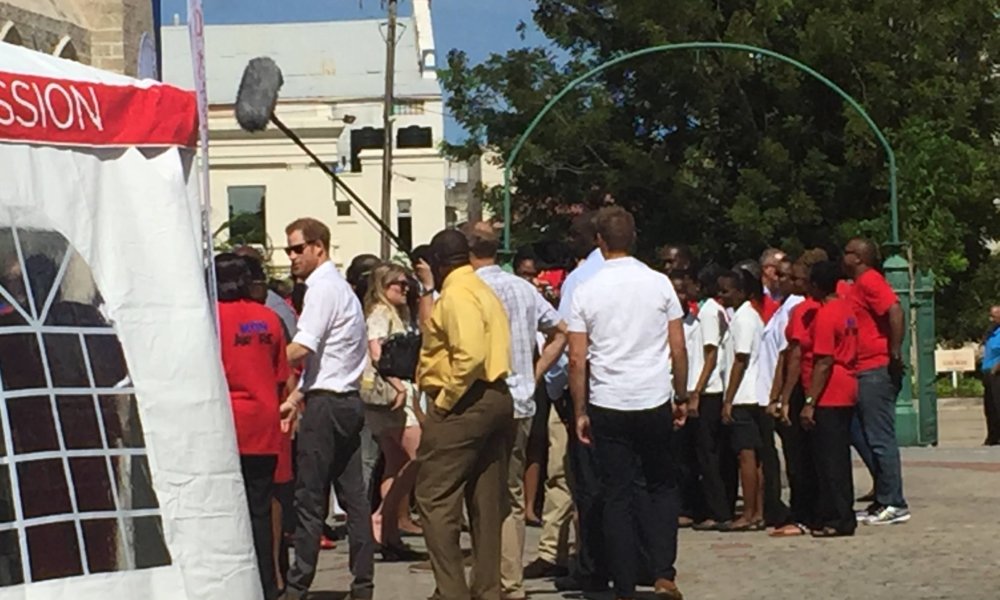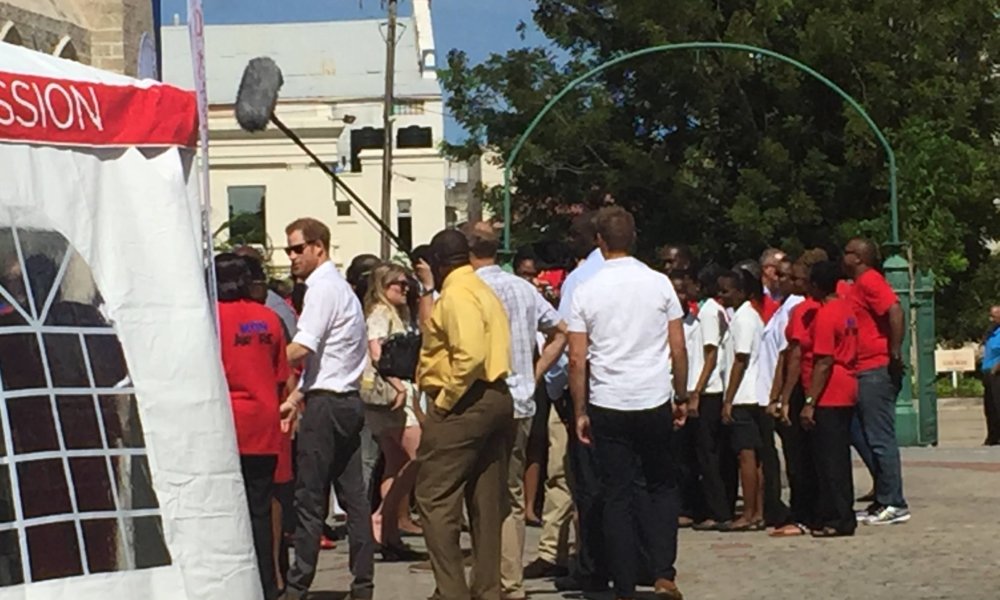 Prince Harry flew into Barbados, to celebrate their 50th Anniversary of Independence from Britain. But it wasn't just any ordinary trip for the Prince. He was introduced to Barbados' Pop Princess Rihanna and spent the evening seated next to her at the celebratory gala event.
A blushing Prince Harry is reported to have said "Hello, it's very nice to meet you", when he was introduced to her.
When he managed to tear himself away from Rihanna, Prince Harry was spotted around the local capital of Bridgetown, looking as handsome as always.
But if you look closely, you will see Rihanna walking behind Harry on his tour of the capital.
Will Rihanna be dedicating "Love on the Brain" to the young Prince at an upcoming concert?
Who knows! In any case we fully endorse the union between Prince Harry and Princess Rihanna!