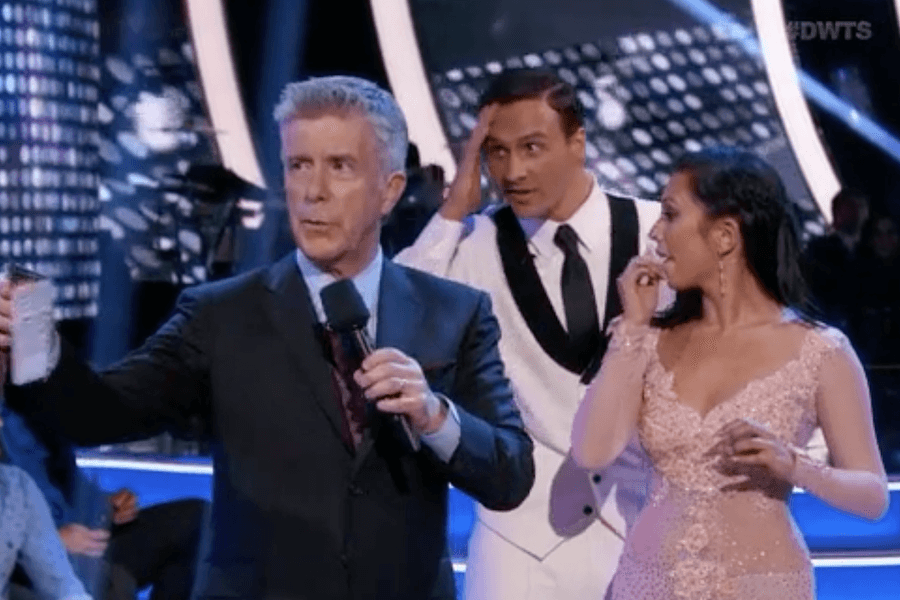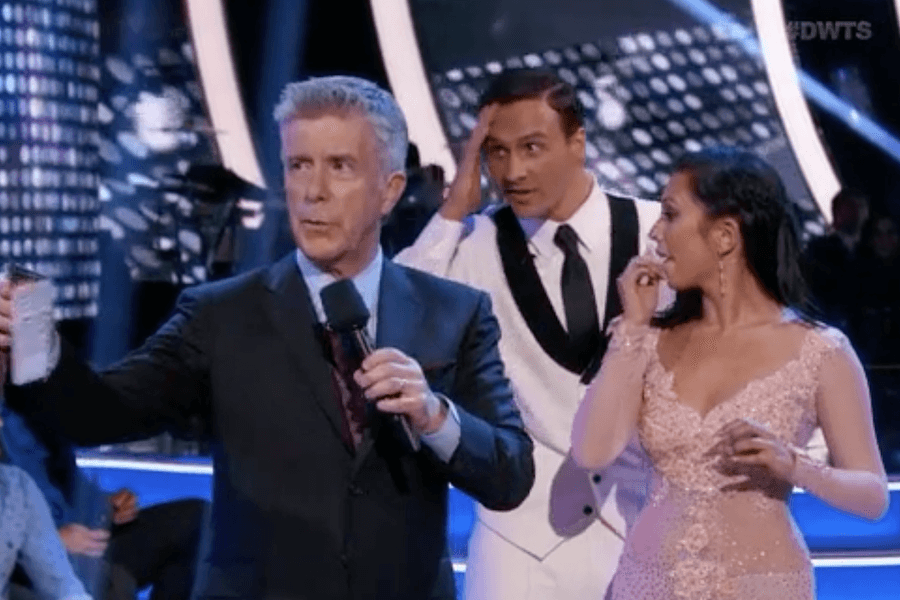 Ryan Lochte made his debut on Dancing With the Stars this week, but things didn't go quite as expected when the swimmer was ambushed on stage by two protesters. Security was able to tackle the men as they rushed the stage before anything serious happened, but it was still disturbing moment for the cast.
The protesters have been identified as Barzeen Soroudi and Sam Sotoodeh, and they were booked by the LAPD after being handed off but the DWTS security team. Ryan spoke to E News about being shaken by the incident.
"It's hard. I'm getting over it though. It honestly feels like someone reached inside, took out my heart out and just stepped on it. It was really hard, but I turned to Cheryl and she looked at me and smiled and said, 'You just danced in front of millions!' So I'm going to move forward and keep dancing."
Ryan's dancing partner on the show Cheryl Burke also released a statement about the incident via Instagram.
"Thank you to everyone for your concern. I'm still trying to process everything that happened last night. My heart is aching for Ryan and his family. No one deserves that sort of behavior directed at them. We all need to love each other and not be bullies or cowards. Let's all just be positive for each other. My heartfelt thanks goes out to the security team at Dancing with the Stars. Love you all, Xoxo Cheryl."