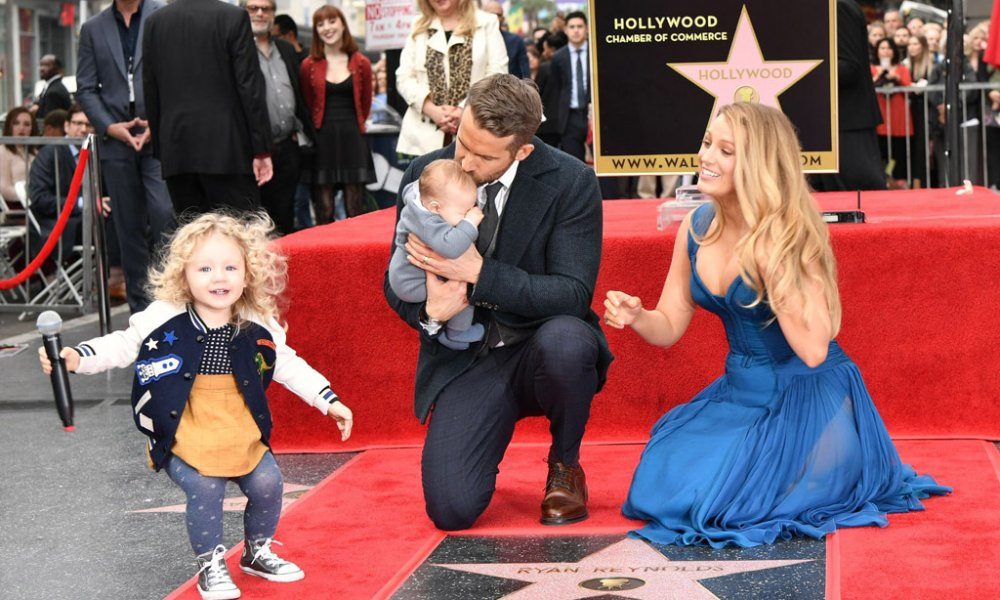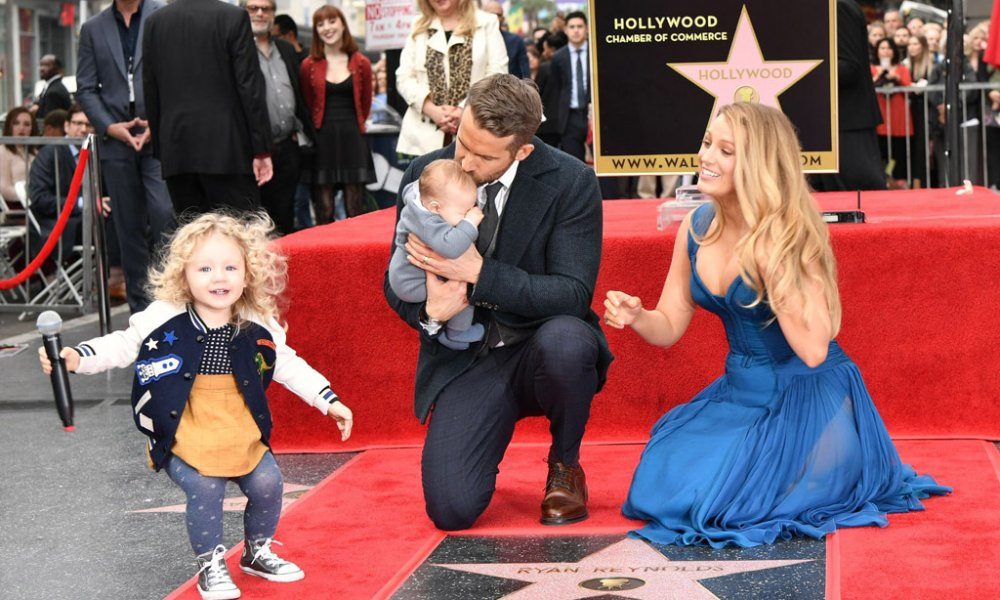 Ryan Reynolds and Blake Lively have kept their children extremely protected from the public eye thus far, and they still have not yet released the name of their second child. They did, however, decide to bring their kids out for their first ever public appearance when Ryan was awarded his star on the Walk of Fame.
Ryan was quick to acknowledge his family during his acceptance speech.
"I want to thank my wife, Blake, who is sitting right there who is everything to me. You are the best thing that has ever happened to me. You make everything better. You make everything in my life better. You've given me two of the most incredible children I've ever hoped to have."
Ryan has had no shortage of wonderful things to say about his wife and children in the past. He has spoken specifically about the joys of having a daughter.
"Having a daughter was a dream come true for me. I would have made a terrible king. I would love to have a little boy at some point, but I would not be an unhappy man if I had a six-person soccer team of girls."