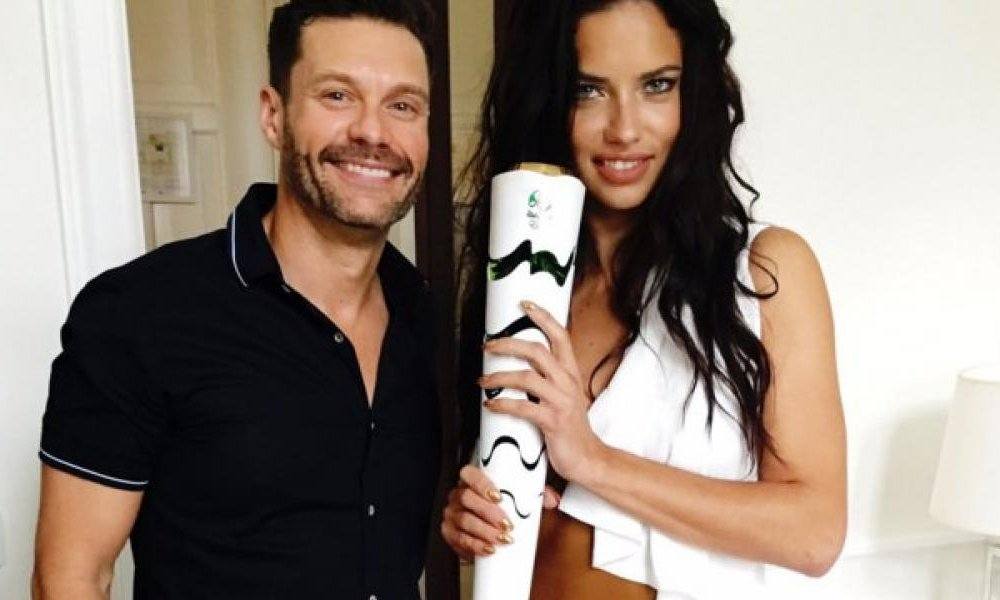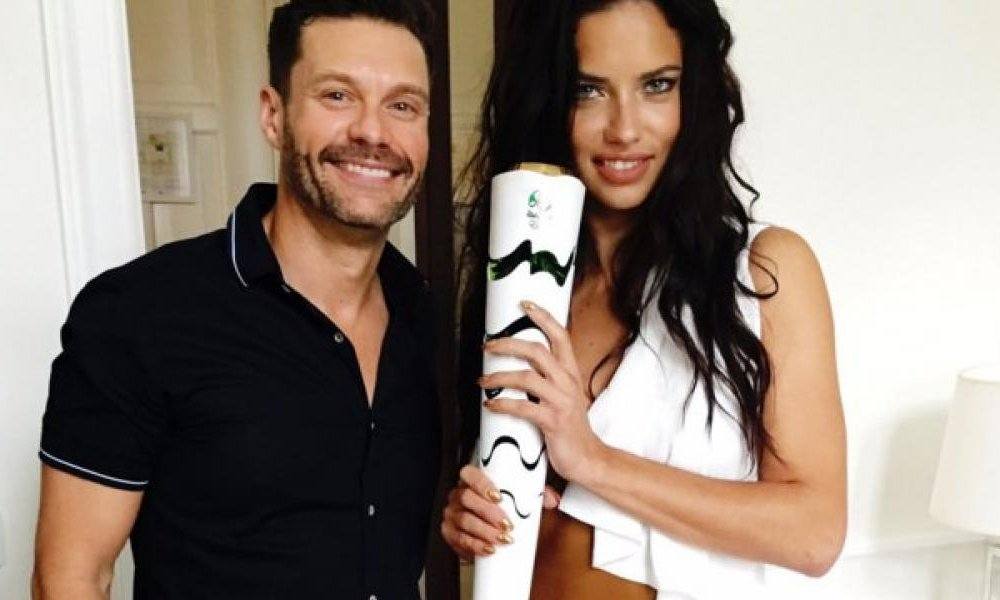 Ryan Seacrest is reportedly dating Victoria's Secret model Adriana Lima. The two supposedly first connected in Rio de Janeiro during the 2016 Olympics, and then were recently spotted together in New York on a romantic dinner date at Dell'Anima.
While in Rio Adriana shared some photos of Ryan on her Instagram account, where she referred to him as both "handsome" and "charismatic" in the captions. Adriana is from Brazil, so she was in Rio at the time to carry the Olympic torch. Ryan on the other hand was there as a host for NBC's "Olympic Late Night".
Adriana recently went through a divorce that was finalized in March. The model had been married to NBA player Marko Jaric for five years, during which time she welcomed two daughters. Ryan on the other hand was most recently in a serious relationship with dancer and actress Julianne Hough over a three year period. Following the breakup Julianne has since gotten engaged to hockey player Brooks Laich. Since the relationship with Julianne Ryan has been linked to some other women including the 2007 Miss Teen USA Hilary Cruz.
Neither Ryan nor Adriana has commented on their new relationship as of yet.