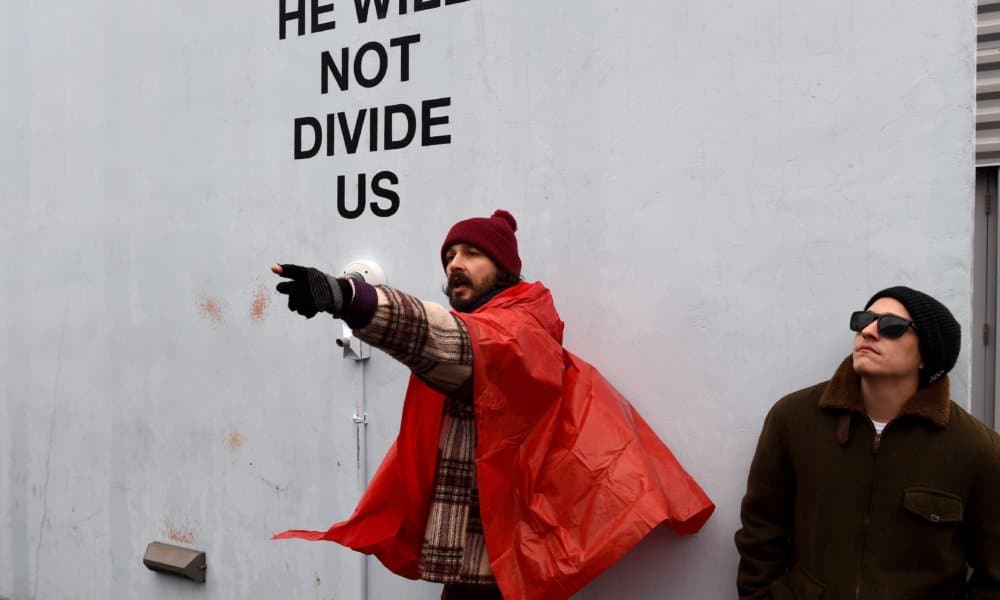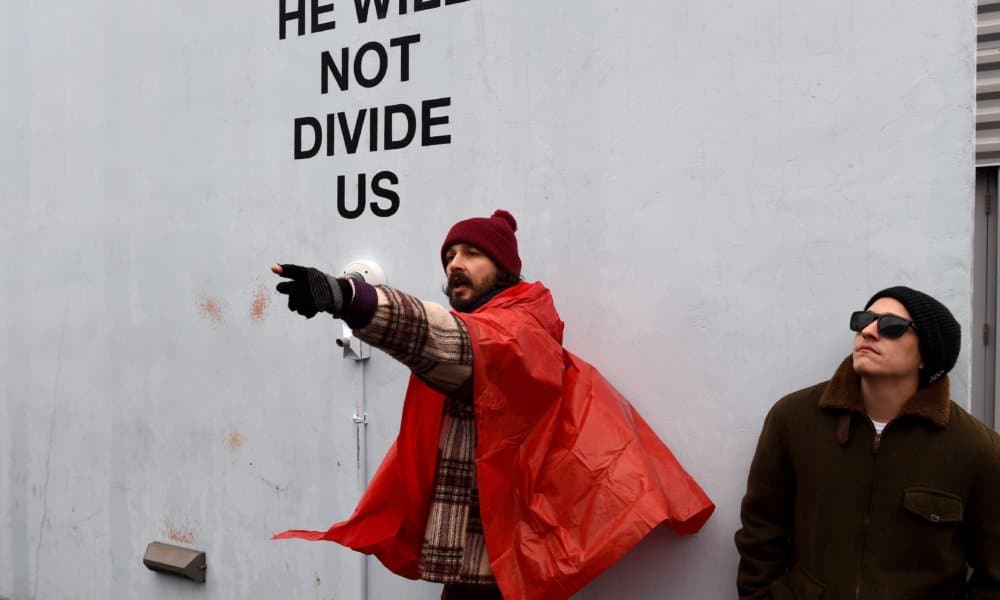 Shia LaBeouf's anti-Trump live streaming piece was removed from a museum wall in New York last month after he was arrested in front of it. Now the actor has moved the live stream to Albuquerque, New Mexico.
Reports say that Shia and two other artists showed up on Saturday to mount the camera as well as the corresponding message "He will not divide us."
The intention of the project is for people to repeat that phrase into the camera, which will continue to lives stream for the duration of Donald Trump's time in office as long as it doesn't catch any more snags.
"We are anti the normalization of division. That's it. The rest of the info is right there, chief, I got nothing else to say to you."