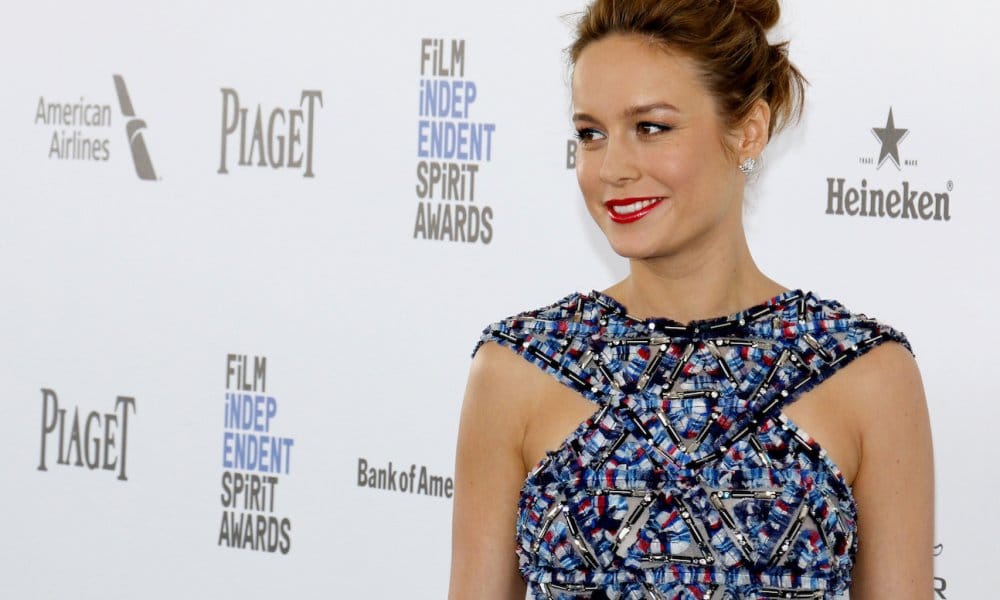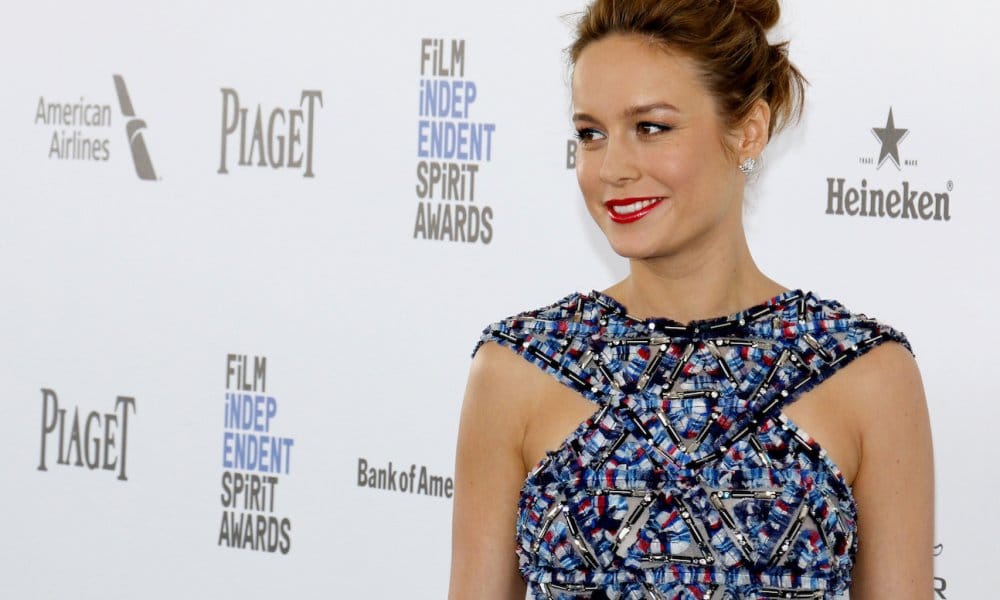 Earlier this week, Brie Larson was spotted in Atlanta sporting her Captain Marvel uniform, and the Internet has worked itself into a tizzy over the reveal. Fans and Reddit users are concerned about the teal green, black, and silver color palette, citing that it looks like a Kree officer's uniform. However, Larson's Captain Marvel garb shows a change in how Marvel treats its female heroes.
In previous movies, Scarlett Johansson (who plays Black Widow) and Elizabeth Olson (who has taken on the role of Scarlet Witch) donned outfits that left little to be desired when actually in a fight scene. Skin tight leather, short skirts, and high-heeled boots might appeal to a certain demographic of Marvel moviegoers, but it's unrealistic to see a woman battling an alien invasion dressed like she's about to hit the club afterward.
See the first photos of Brie Larson as Captain Marvel https://t.co/M5PysAdUR7 pic.twitter.com/4FWoU8lTMX

— Page Six (@PageSix) January 25, 2018
Fortunately, this first look at Captain Marvel shows Larson wearing a form-fitting suit, but not so tight that you wonder how she moves comfortably in it. Also, she's wearing flat soled shoes, which only makes sense, because really, who actually straps on high heels to head into a firefight?
As for the questions about the color of Larson's Captain Marvel attire, traditionally the female superhero wears red, blue, and gold. While some media outlets and comic book fans bemoan the color scheme, some of have wondered if the chosen hues indicate the use of alien technology in Captain Marvel's outfit. Carol Danvers becomes Captain Marvel after her DNA is fused with an alien's following a serious accident. So maybe the extraterrestrial tones pay homage to the hero's origins. Or maybe directors Anna Boden and Ryan Fleck wanted to change things up for Marvel's first female leading lady.
Here is what #CaptainMarvel will look like when the she has the comic suit! #MCU Credit to Unknown for Photoshop pic.twitter.com/8tyiv4bkBu

— ComicBookCast (@ComicBookCast) January 25, 2018
Captain Marvel hits theaters on March 8, 2019. Larson will also appear as Captain Marvel in the currently untitled fourth Avengers movie in May 2019.