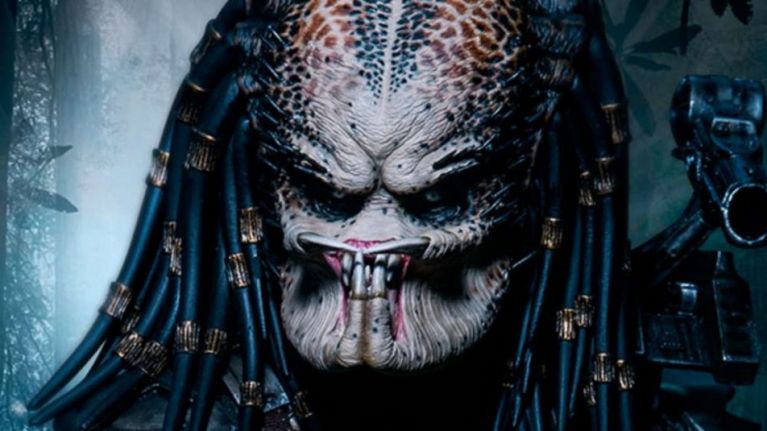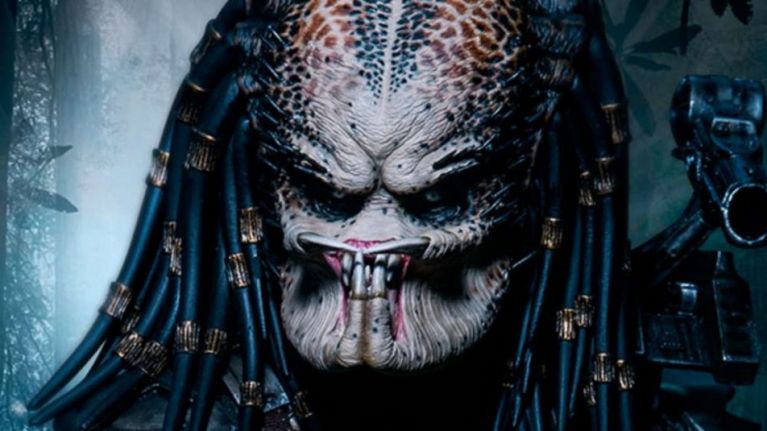 Based solely on the knowledge that upcoming action flick, The Predator, is being helmed by Shane Black, expectations for the reboot are sky high. The writer-director behind Kiss Kiss Bang Bang and Iron Man 3 is known for crafting films filled with wit, likable characters, and sick explosions — you know, the big three.
It's not a huge leap to suggest that Black is the perfect person to oversee a reboot of one of film history's most testosterone-soaked franchises. Judging from the teaser released earlier today, Black has hit the nail on the head.
The short trailer has all the earmarks of an excellent Predator flick: jaded mercenaries, big guns, and at least one no-nothing bureaucrat. However, it appears as though Shane Black is ready to break new ground, as well. His version of The Predator features actual jokes instead of wall-to-wall grimacing ruggedness. What's more, it seems as though Black has injected a real live strong female character in the form of Olivia Munn. The always-welcome actress can be seen throughout the trailer delivering Predator exposition and throwing herself in harm's way (making her already the most well-rounded character in franchise history because she can do two things).
In addition to Munn, Shane Black has stacked the deck with supporting actors. The Room's Jacob Tremblay is the kid who kicks off the whole shebang. Logan's Boyd Holbrook is doing duty as the resident tough guy. Black has also found roles for Moonlight's Trevante Rhodes, Key & Peele's Keegan-Michael Key, Black Panther's Sterling K. Brown, and The Handmaid's Tale's Yvonne Strahovski.
Get ready for a whole lot of fun (and a whole lot of stacked bodies) when The Predator invades Earth on September 14.