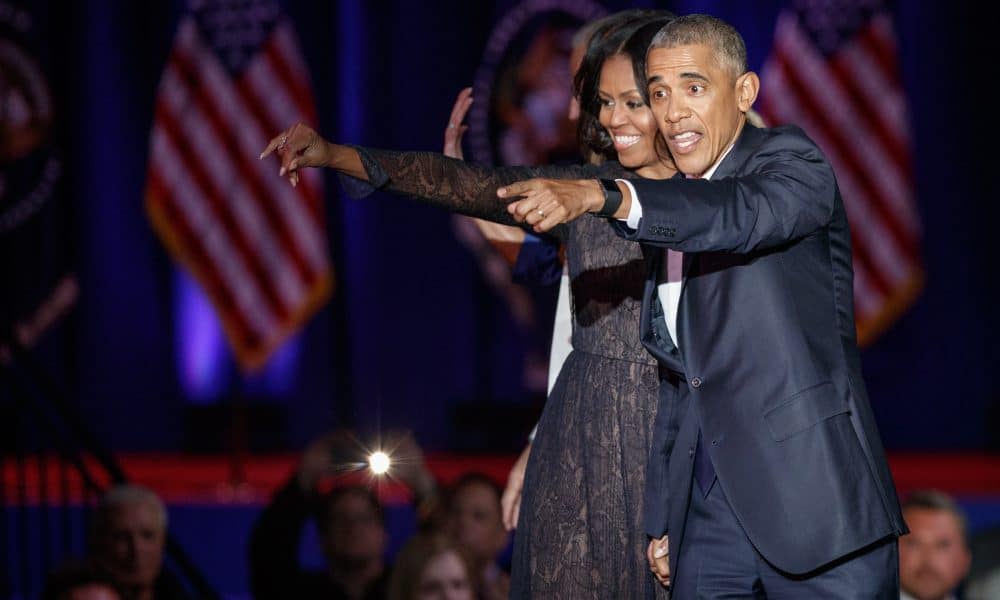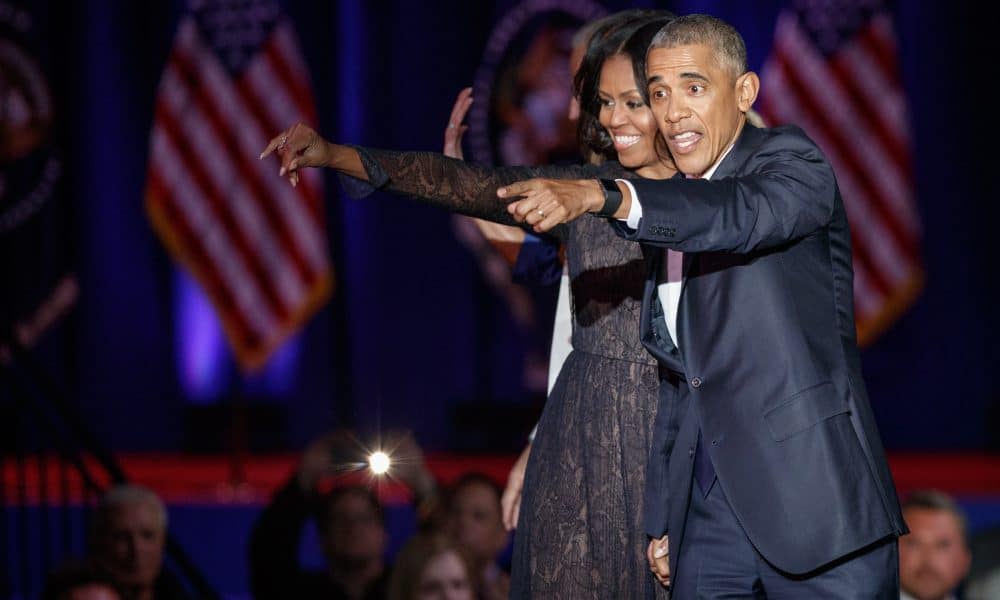 The Obama family has reportedly signed a year-long production deal with Netflix. On Monday, President Obama and Michelle announced that they'll be producing both TV series and films for the streaming service through their new production company, Higher Ground Productions.
The content will include "scripted series, unscripted series, docu-series, documentaries, and features." All of it will be themed around issues that were addressed during Obama's time in the office. Occasionally the couple will be on camera acting as moderators, but they'll often remain behind the scenes, producing. The former president released a formal statement about the new career move.
"One of the simple joys of our time in public service was getting to meet so many fascinating people from all walks of life, and to help them share their experiences with a wider audience. That's why Michelle and I are so excited to partner with Netflix — we hope to cultivate and curate the talented, inspiring, creative voices who are able to promote greater empathy and understanding between peoples, and help them share their stories with the entire world."
The possibility of this relationship between the Obamas and Netflix taking place was first announced in March. No details have been revealed about the financial aspects of the deal, but it has been reported that high profile celebrities generally sign deals with streaming services that are worth tens of millions of dollars. This is the first time that a former president has done so. It will be interesting see what sort of content the Obamas create, and how soon the content will be released to viewers.
Ted Sarandos, who is the chief content officer for Netflix spoke out proudly about the recent deal.
"Barack and Michelle Obama are among the world's most respected and highly-recognized public figures and are uniquely positioned to discover and highlight stories of people who make a difference in their communities and strive to change the world for the better. We are incredibly proud they have chosen to make Netflix the home for their formidable storytelling abilities."