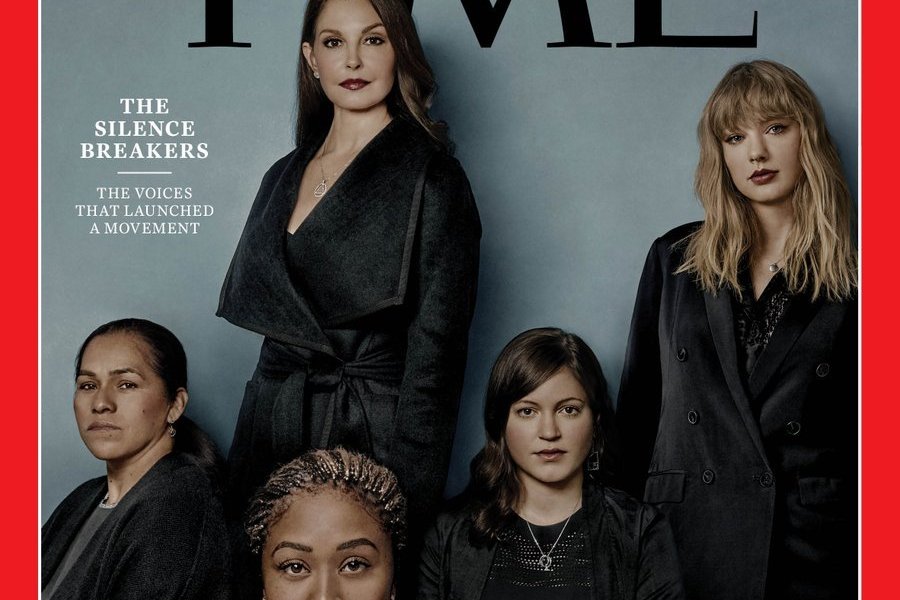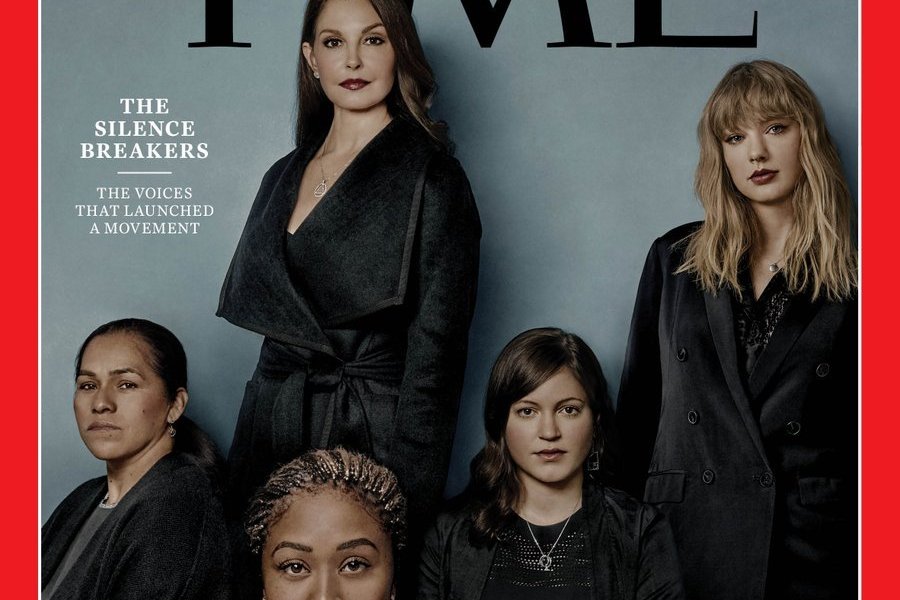 In a world where a man who admits to sexual assault on video can become president and an accused pedophile is positioned to become a senator, Time magazine opted to empower the victims of these crimes in its 2017 Person of the Year issue. Released today, Time chose to recognize the Silence Breakers, i.e., the individuals who have spoken up about sexual harassment and assault.
From celebrities such as Alyssa Milano, Taylor Swift, and Rose McGowan to activist Tarana Burke and an anonymous hospital worker, Time dives deep into the stories of victims from all walks of life while examining how history has treated victims.
Since Ashley Judd officially went on the record in October about her terrifying encounter with Harvey Weinstein at a Beverly Hills hotel two decades ago, a seismic shift has begun in Hollywood. Weinstein no longer heads up his award-winning studio. Kevin Spacey lost his starring role in the Netflix series House of Cards. Matt Lauer was unceremoniously fired from his co-anchor position on The Today Show.
Despite the repercussions some bigwigs have experienced, others remain gainfully employed and unscathed. For example, Terry Crews' assailant, Adam Venit, returned to work at talent agency WME after a month-long, unpaid suspension, during which time a company investigation found that the agent's attack on the actor was only an isolated incident.
Though many victims have come forward to shed light on this systemic issue, untold numbers remain silent out of fear of losing their means for supporting themselves. The lengthy feature in Time ends with a profound quote from TV journalist Megyn Kelly.
"What if we did complain?" Kelly asks. "What if we didn't whine, but we spoke our truth in our strongest voices and insisted that those around us did better? What if that worked to change reality right now?"