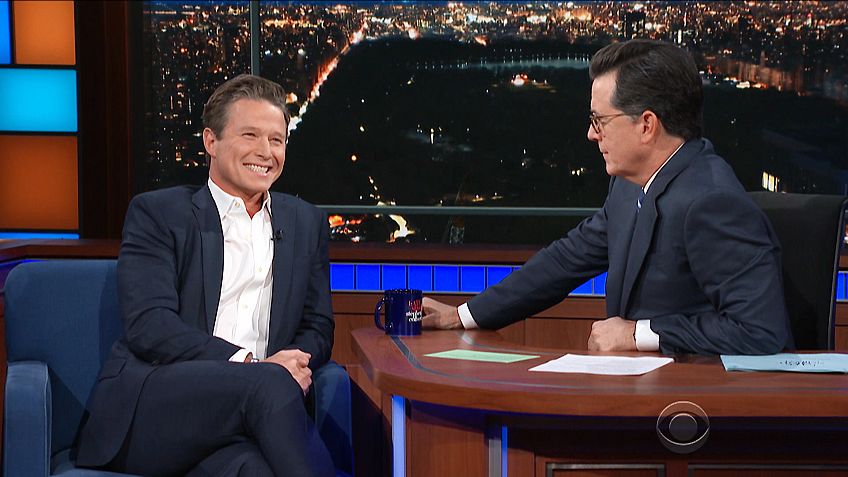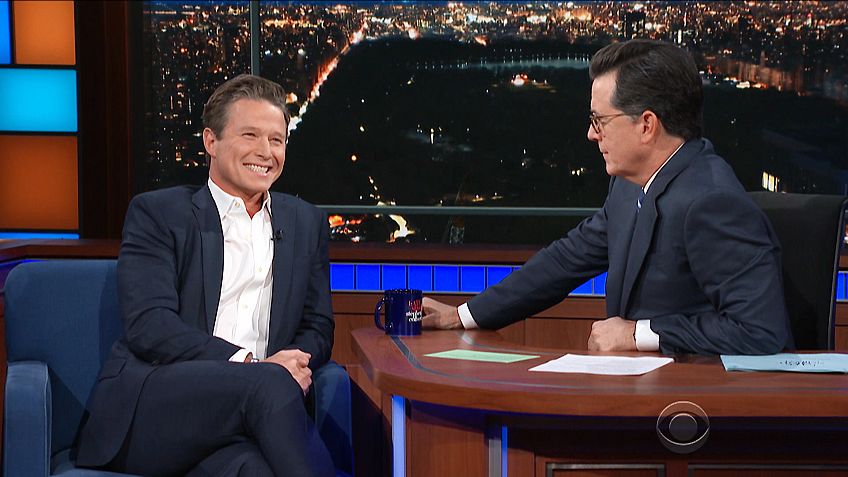 On Monday night, former Access Hollywood host Billy Bush visited the Late Show with Stephen Colbert. Inevitably, the conversation turned to an Access Hollywood tape leaked in October of 2016. In the infamous tape, Donald Trump bragged openly about his aggressively misogynist behavior. "Sometimes," the President boasted, "you just gotta grab 'em by the pussy."
In the aftermath of the tape, Billy Bush was summarily fired from his job and Hollywood quickly went about the business of excommunicating the host even while the rest of the country elected Donald Trump President of the United States.
A little over a year later — and a week after Donald Trump publicly denied that the Access Hollywood tape was a real thing — Billy Bush is ready to vent his frustrations and showcase his newly enlightened sensibility. If Bush's appearance on The Late Show With Stephen Colbert is any indication, the host has learned a lot of new ways to say the same old stuff.
Though he's more than willing to champion Hollywood's excoriation of sexual predators and tout the President's own inappropriate sexual behavior, Bush maintains that he was unaware that Trump was doing anything more than a "crass standup act."
Bush went on to explain to Colbert that kissing Trump's butt was a necessary part of the job in 2005, because the Donald was a ratings monster at the time. Bush conceded that he was ashamed of his behavior before attributing the loss of his job to bad luck and a knee jerk reaction on the part of management. My boss," explained Bush, "Months later said publicly that I think we may have moved a little quickly …"
The industry isn't likely to give Billy Bush a new opportunity any time soon, no matter how demonstrably repentant he is.