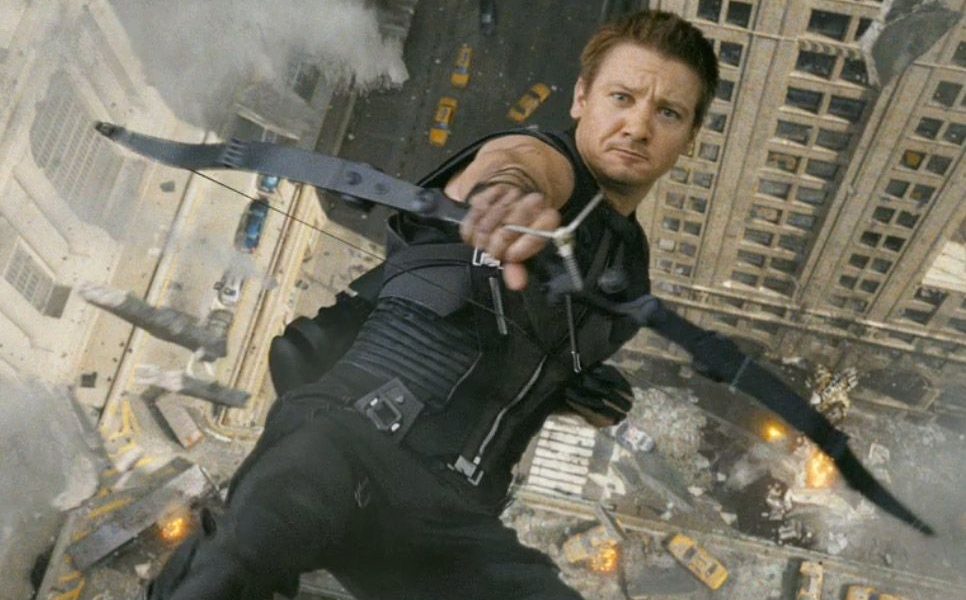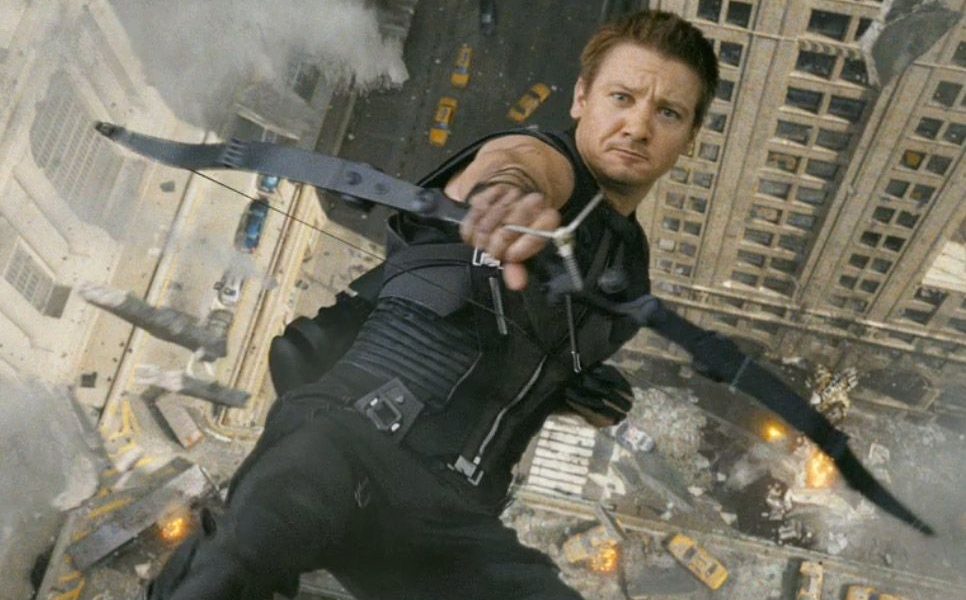 The following article contains spoilers for Avengers: Infinity War.
It seems as though every single hero in the Marvel Cinematic Universe got a little bit of screen time in the third installment of the Avengers franchise, except for two: Ant-Man and Hawkeye. Ant-Man's absence is understandable — he's got a movie coming out in a few months, so he doesn't need to get bogged down in, you know, the obliteration of the Universe — but the Avengers' resident bow-and-arrow guy, Hawkeye (played by Jeremy Renner), is nowhere to be found.
Troubling as it is, Hawkeye's absence doesn't come as much of a surprise. In the month's leading up to the film, several outlets reported on Renner's lack of participation in the film's promotion. In the movie, his absence is explained away in a line of dialogue: he took a deal to stay on house arrest to keep his family safe. The decision jives with Hawkeye's character, sure, but it's hardly a satisfying reason to keep one of the original Avengers off the battlefield during the team's darkest hour.
The most comfortable explanation seems the most likely: Hawkeye will be back in 2019 to help put the final nail in Thanos' coffin. The most obvious evidence for his inclusion harkens back to the Vanity Fair cover earlier this year. The comprehensive spread showcased every corner of the official Marvel Cinematic Universe, including everyone's favorite bow user.
The most telling aspect of Hawkeye's inclusion in the Vanity Fair cover shoot is a brand new hairdo and a snazzy new uniform. It seems unlikely that the character would receive such a radical makeover if his time were at an end in the MCU.
No one knows for certain, but — let's be real — fans should expect Hawkeye to be part of the final assault on the Mad Titan when Avengers 4 shows up in theaters next May.