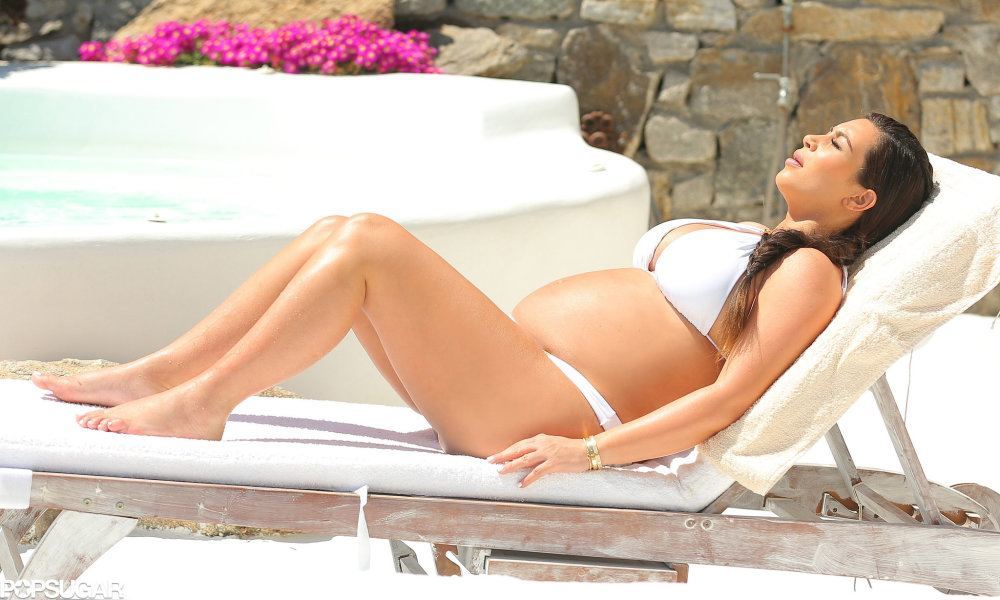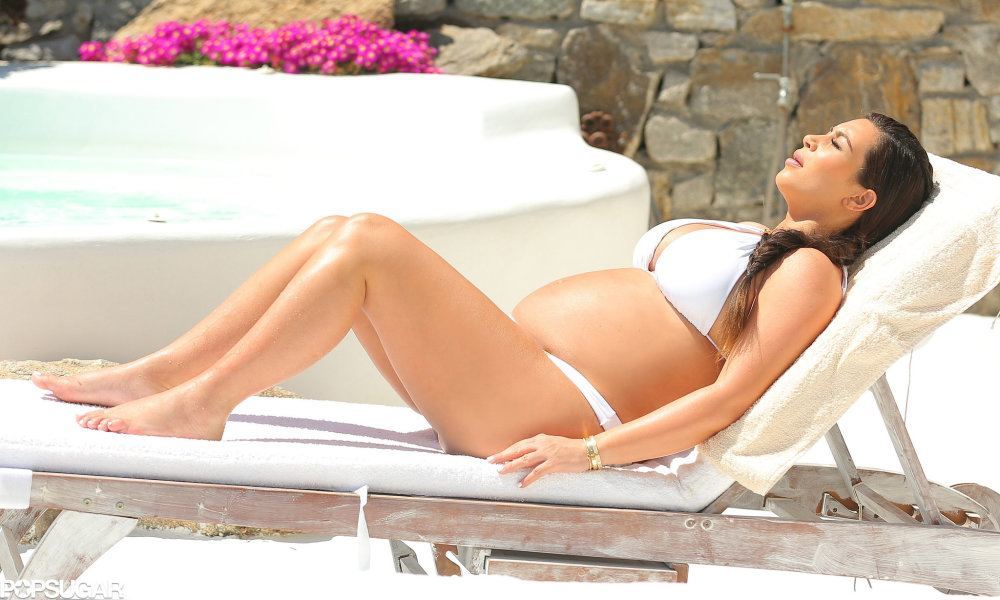 Kim Kardashian West is expecting a brother for her daughter North, 2, on Christmas Day, but the reality star recently admitted that she can't stand being pregnant.
Kim took to her blog to explain why she hates the pregnancy period, titling the post, From the Desk Of: How I Really Feel About Being Pregnant.
The media mogul wrote, "For me, pregnancy is the worst experience of my life! LOL! I don't enjoy one moment of it and I don't understand people who enjoy it."
For those who will want to bash the expecting mother's harsh words she explained, "Maybe it's the swelling, the backaches or just the complete mindf*ck of how your body expands and nothing fits. I just always feel like I'm not in my own skin."
The brunette beauty continued, "People just don't tell you all of the gross things that happen during pregnancy or after. Do you know you basically have to wear a diaper for two months afterwards?! LOL! No one told me that! #SoSexy."
But, the 34-year-old admitted that the end result makes the nine months of misery worth it. "Really, it is all SO worth it when you have your precious baby in the end! So for all my complaining, it's 100 percent worth it and more!!!"
We can imagine it's especially hard for Kim to see her sister Kourtney have three easygoing pregnancies and births. Remember when she practically pulled Mason out herself?
We hope that Kim continues to have a healthy pregnancy and a smooth birth. We can't wait to meet her new bundle of joy this December.
Let us know what you think about Kim's honest words in the section below. Do you think she's being too superficial regarding the changes her body undergoes while being pregnant, or do you agree with her?