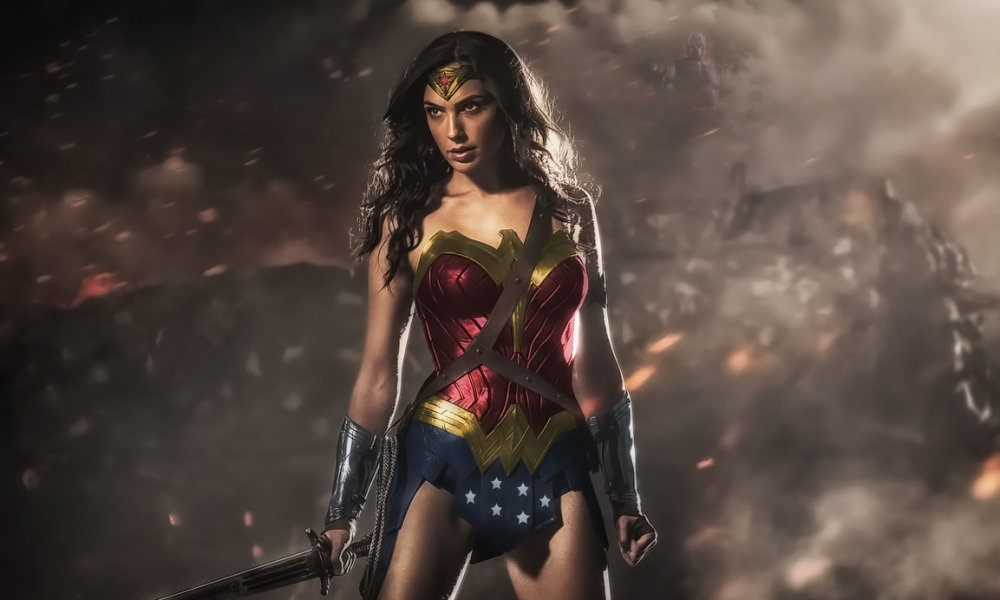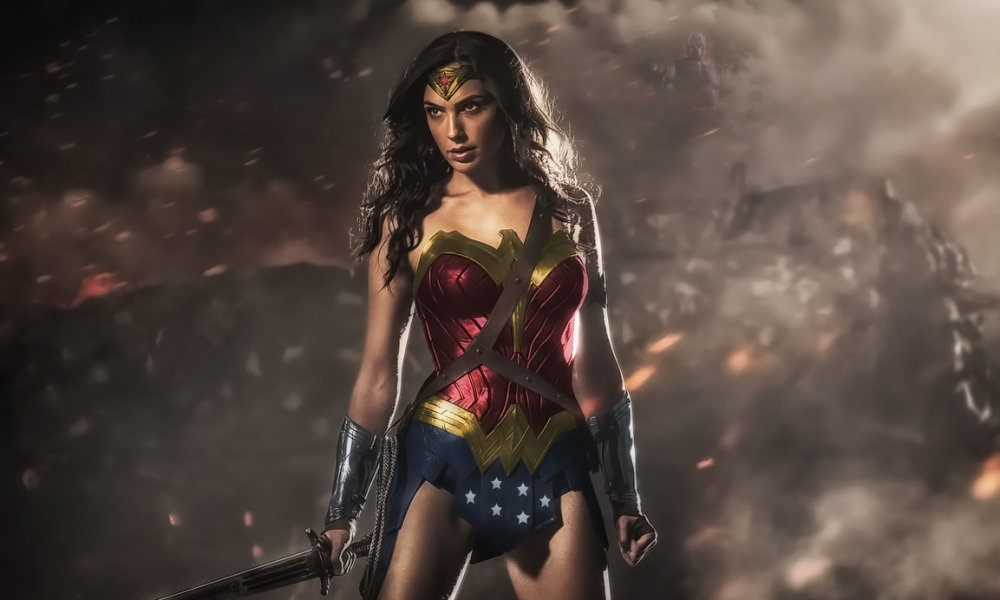 Last weekend, audiences got their first real look at Gal Gadot as the Amazonian Warrior Diana (aka, Wonder Woman) battling it out in Batman v. Superman: Dawn of Justice. While the film itself raked in more than $170 million — the biggest March opening in history — Gal Gadot has been forced to endure a barrage of criticism about not her performance, but her costume. Or rather, the parts that went into her costume.
In spite of the fact that Gadot's performance was seen as one of the highlights of the superhero romp, comic nerds have had more than a little to say about Wonder Woman's slimmed down bust line. You know, because it's as though the film is treating her almost like a warrior, and not a sex pot in armor. As Conan O'Brien explained on his show, "There were comments they wanted her to be more bosomy."
To her credit, Gadot has laughed off these comments — probably because it's easy to ignore boob complaints when you can fall back on being stunningly beautiful. As she told Conan, "At the end of the day you can't please them all, and I completely understand that."
Of course, chauvinist comic fans should probably consider themselves lucky as — according to Wonder Woman herself — she almost went Amazonian natural. In other words, Wonder Woman nearly only had one breast; Amazonian warriors used to hack the other off because it got in the way of their bow and arrow. They were intense ladies.
Haters aside, Gadot was one of the real upsides to the loud superhero drama currently dominating the box office. More than ever before it'll be interesting to see the Fast & Furious vet tackled the Amazonian princess in her own solo adventure.