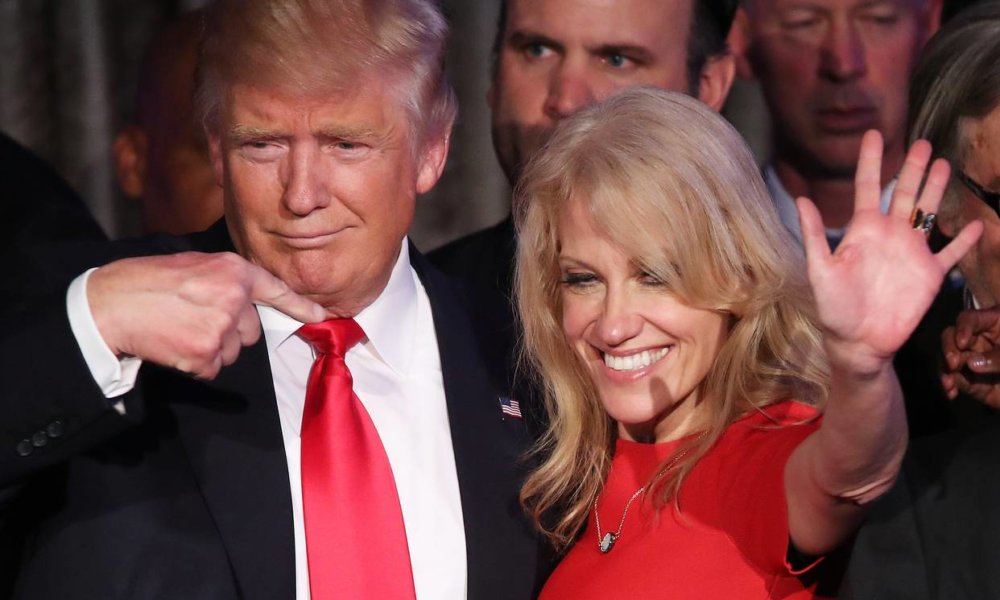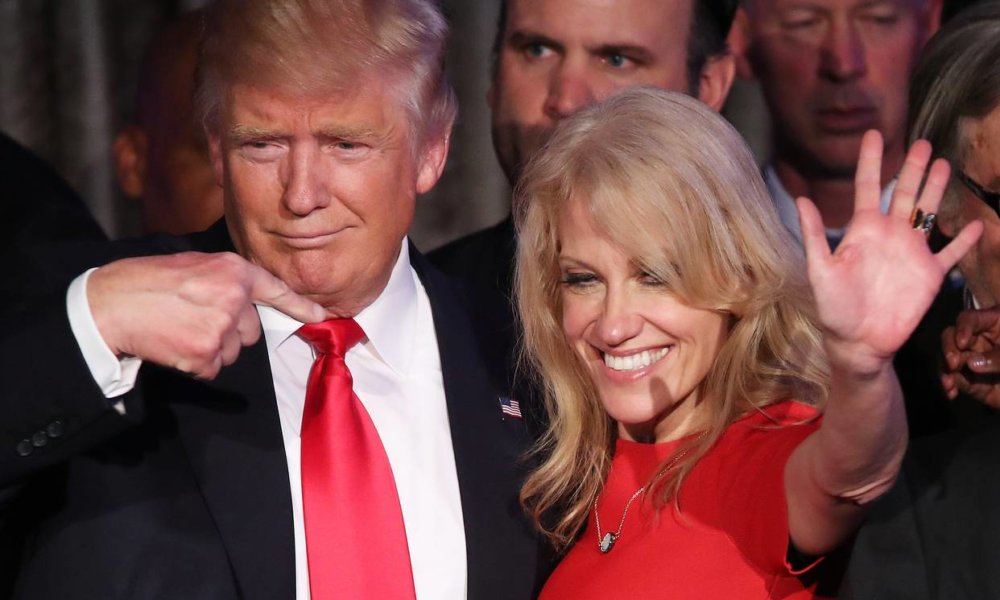 Now that Kellyanne Conway has been appointed as the Counselor to the President, the world is more curious than ever about this former campaign manager turned highest-ranked woman in the White House. She tirelessly spoke on President Donald Trump's behalf during the last months of his presidential campaign – fanning the flames and doing some major damage control – but not much is known about this dynamic campaign manager and strategist. Keep reading to see 14 alternative facts you probably never knew about Kellyanne Conway.
1. She Gained President Trump's Trust Over the Years
Kellyanne Conway met President Trump in 2016 when she was a resident in one of his luxury apartment buildings. Eventually, she was elected as a board member of Trump World Tower in Manhattan. Conway reportedly showed up to meetings to hear residents' concerns, and after gaining Trump's trust, he would call her up just to get her opinion on various topics.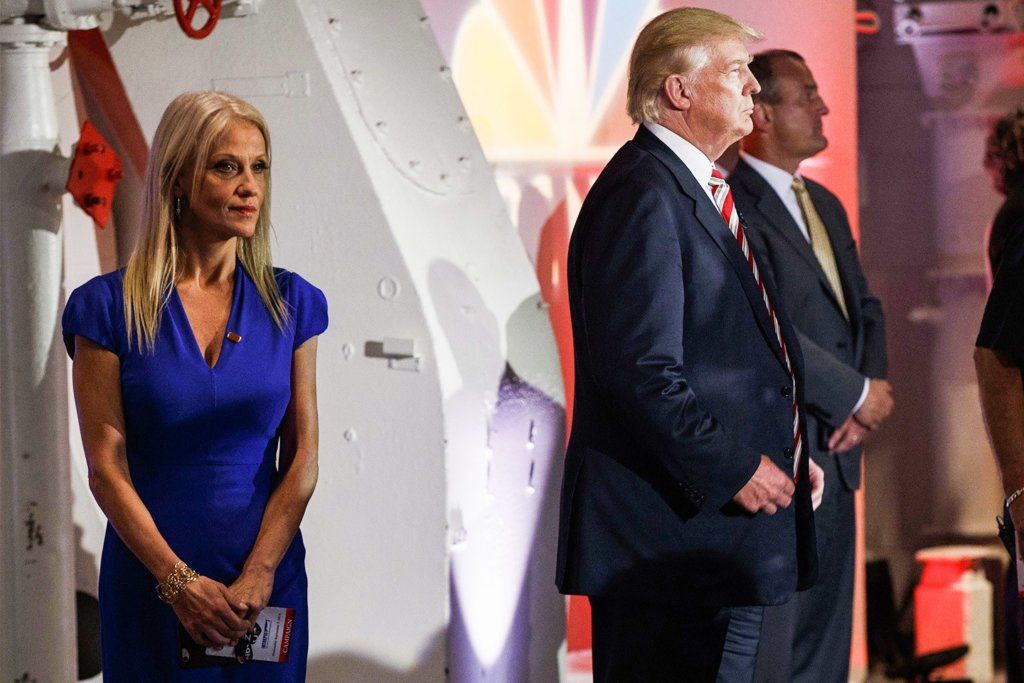 2. She'll be the Highest-Ranked Woman in the White House
After being announced as the new Counselor to the President, Conway will officially be the highest-ranked woman in the White House. She and her family will be moving to Washington D.C. as she embarks on this new political journey.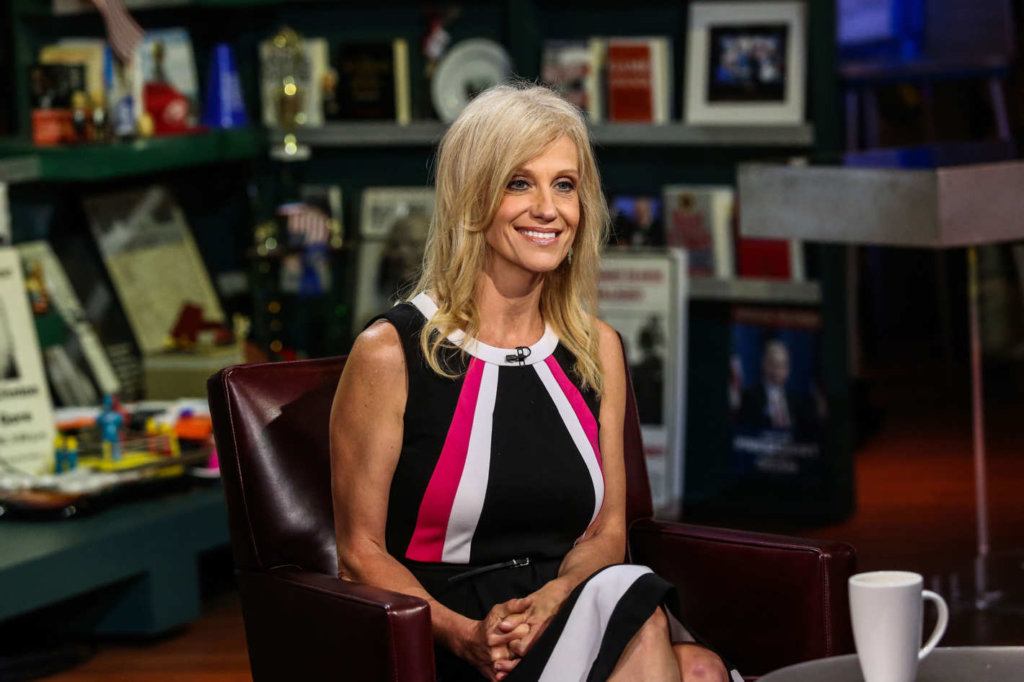 3. She Taught Republicans How to Appeal to Women Voters
For the last three decades, Conway has spent most of her time teaching Republicans how they can appeal to women voters, and the Republican National Committee hired her to help them defeat the "war on women." A few of her Republican clients include Vice President Dan Quayle, former Speaker of the House Newt Gingrich, and Vice President Mike Pence.
4. She Owns a Polling Company
In 1995, Conway founded The Polling Company, Inc., a research firm that compiles stats for various big name companies, including Boeing, American Express, and Major League Baseball. Conway's company is also responsible for President Trump's Muslim survey which concluded 51% of Americans "agreed that Muslims in America should have the choice of being governed according to Shariah." The survey has been blasted for being based on biased poll data.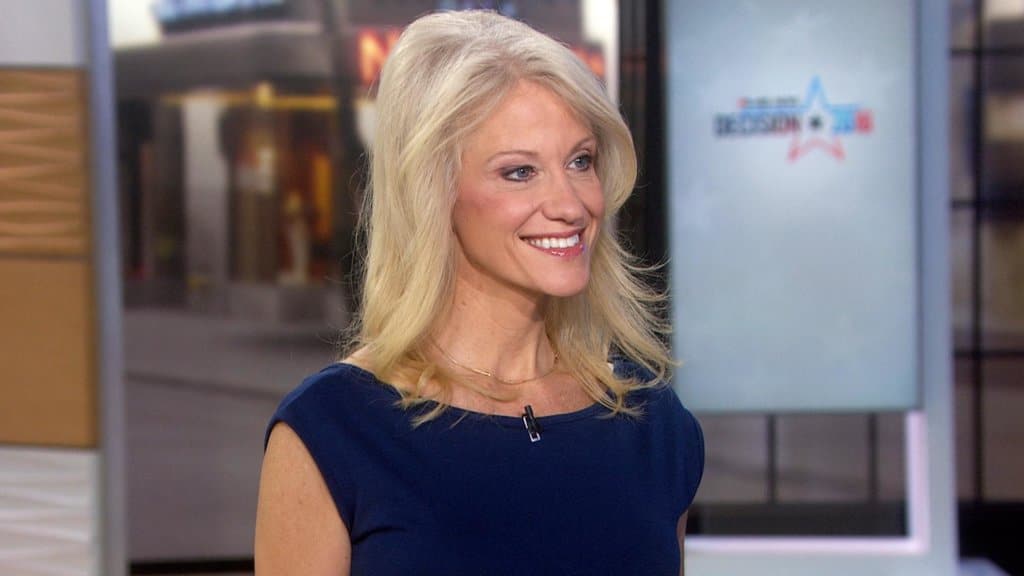 5. She Originally Teamed Up With Ted Cruz
President Trump knew he wanted Conway on his campaign team as soon as he began his race to the White House, but she shot him down and teamed up with Ted Cruz instead. She ran Cruz's Keep the Promise 1 initiative, and even made a $5,400 donation to his cause.
6. Her Husband Has History With the Clintons
In 2001, Conway married litigation attorney George Conway. He was one of the many lawyers who worked on former Arkansas state employee Paula Jones's sexual harassment lawsuit against former President Bill Clinton. In 1998, it was reported that George had potentially leaked confidential information about the lawsuit to the politically conservative news site, The Drudge Report.
7. She Has Four Kids
Conway has four kids, including twins. After being appointed as Counselor to the President, she put her children's needs ahead of her own career aspirations. Before uprooting her family from Alpine, New Jersey to Washington D.C., she heavily researched private schools in the D.C. area to ensure her children would receive the best education possible.
8. She Graduated Manga Cum Laude
Conway learned the importance of a good and solid education early on. She graduated magna cum laude from Trinity College in Washington, D.C. while earning a political science degree. She then continued her education at the prestigious Oxford University where she earned her law degree and graduated with honors.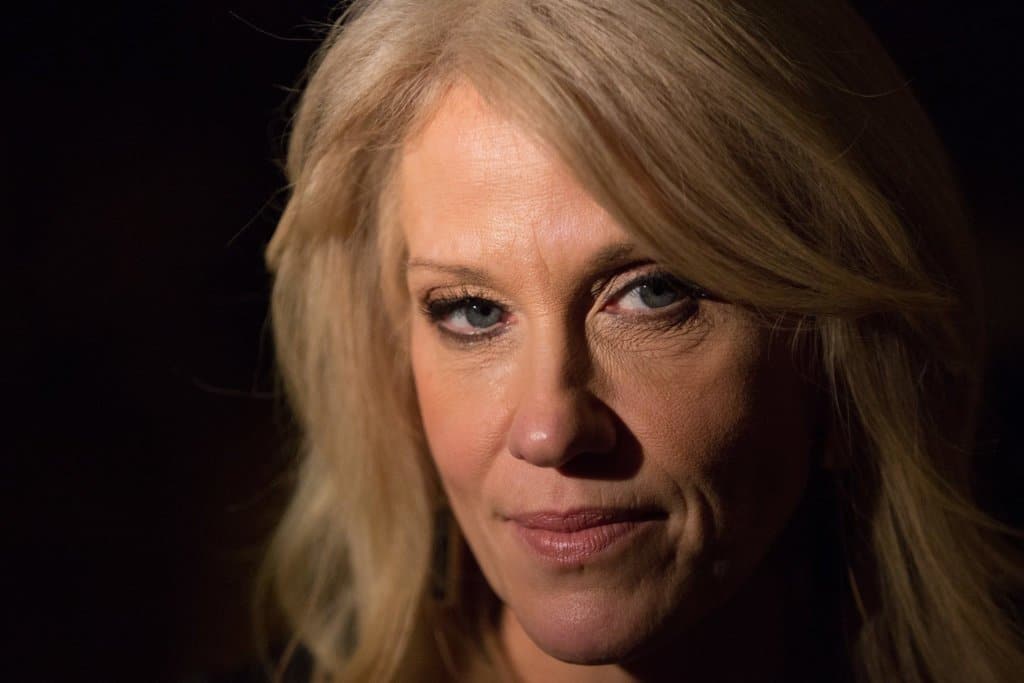 9. She's a Published Author
In 2005, Conway co-authored a book with Democratic strategist Celinda Lake called What Women Really Want: How American Women Are Quietly Erasing Political, Racial, Class, and Religious Lines to Change the Way We Live. The book sets out to dive deeper into the ways in which American women are improving the nation's culture while remaining at the forefront of opportunity.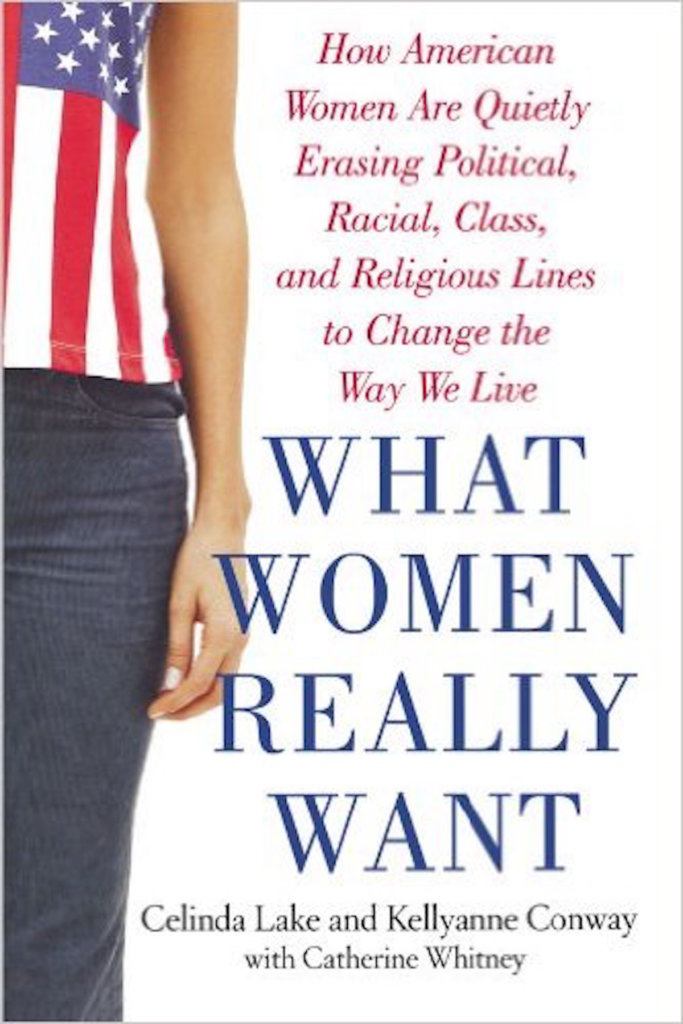 10. She's Very Patriotic
It's no secret Conway takes her patriotism very seriously. According to the Las Vegas Review-Journal, Conway once asked her then 11-year-old daughter, Claudia, to change her turquoise shirt to a blue shirt on Memorial Day because "it wasn't a shade available to Betsy Ross when she stayed up through the night sewing the damn flag."
11. She Was Raised by Women
Conway's mother and father divorced when she was just three-years-old. She spent most of her childhood in a house with her mother and her unmarried aunts. She says in total, "four Italian Catholic women" raised her to be the woman she is today.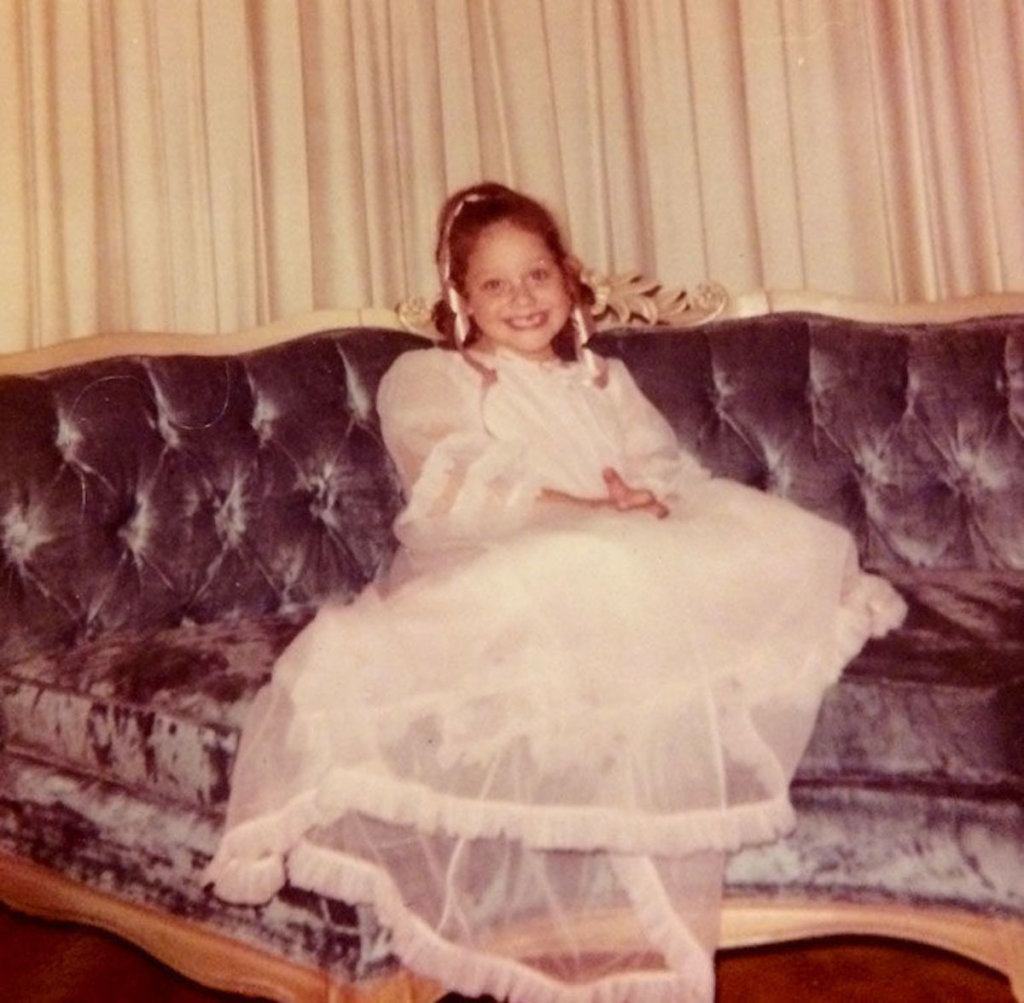 12. She Stands Behind Immigration Reform
Although her boss's campaign is staunchly anti-immigrant, Conway has a history with pro-immigration groups. In 2014, she attempted to convince Republicans to embrace immigration reform that would benefit undocumented workers.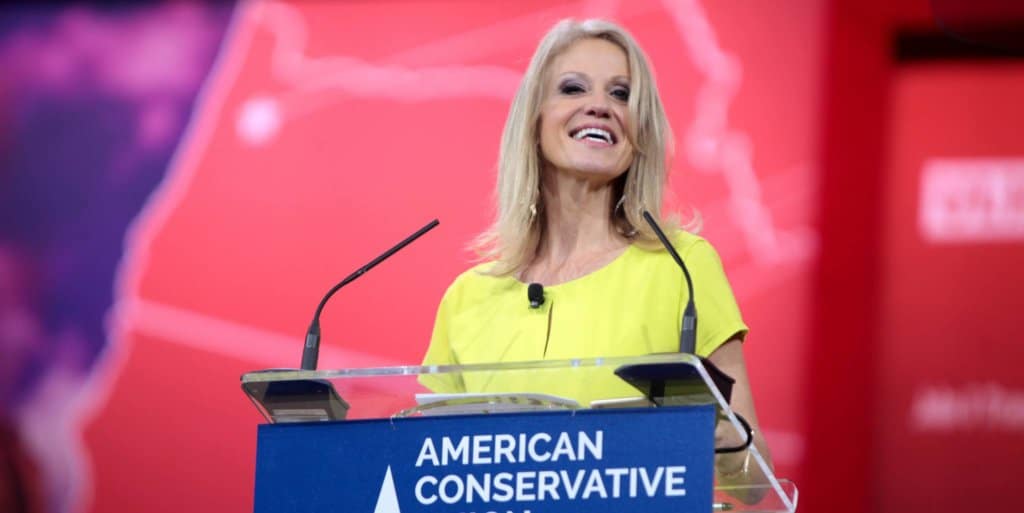 13. She Doesn't Judge Pro-Choicers
While she may be a proponent of pro-immigration reform, Conway stands firmly by the anti-abortion movement. In an interview with the Washington Post, she says she doesn't judge women who choose to have an abortion, but she advises women to focus on the ultrasound and the life that's growing inside of them before making any pro-choice decision.
14. She's a Former Beauty Queen
Although she's well-known for her intellect and her academic achievements, Conway was once involved in the beauty pageant circuit. In 1982, she was crowned "New Jersey Blueberry Princess."