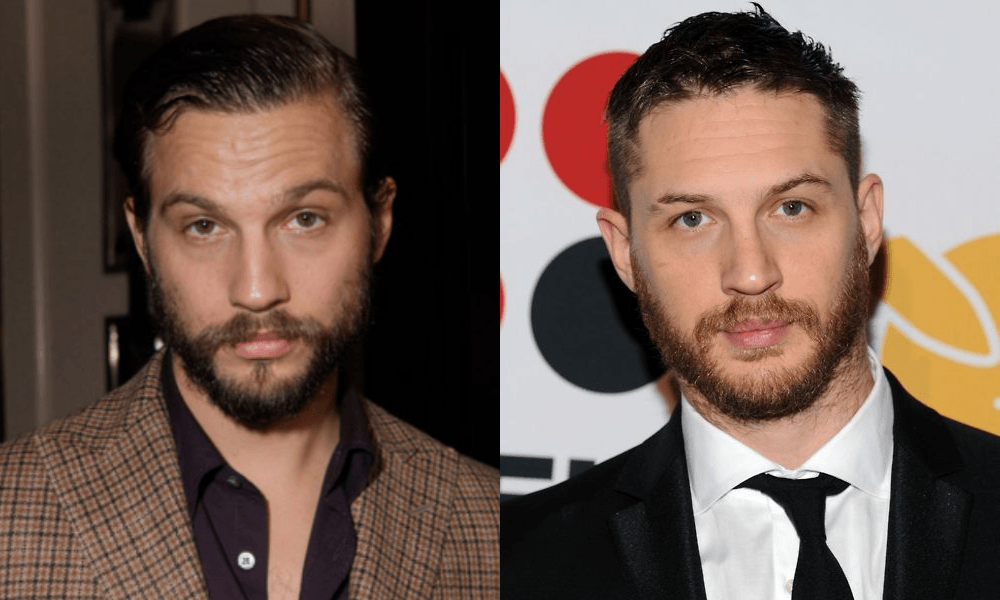 It's uncanny how closely some of your favorite stars look to one another. Some of these celebrities and their dopplegangers could even pass as twins. Here are twenty strikingly similar celebrities that were separated at birth, because how else could we explain their resemblance?
1. Leighton Meester and Minka Kelly
The Gossip Girl star and the Almost Human actress could be twins. The two brunette beauties starred in The Roommatetogether, a film where Kelly's character becomes violently obsessed with her college roommate (Meester).
2. Will Ferrell and Chad Smith
Funny-man Will Ferrell and the Red Hot Chili Pepper's drummer have very similar features. They both have light blue eyes, curly salt and pepper hair and adorable smiles. The pair even poked fun at how similarly they look on a recent episode of The Tonight Show with Jimmy Fallon.
3. Henry Cavill and Matt Bomer
Cavill is an English actor best known for playing Clark Kent in the Superman franchise, while Bomer is best known for his role as Neal Caffrey on TBS' White Collar. Both men boast piercing blue eyes and chiseled, scruffy jawlines. Their resemblance is uncanny.
4. Tom Hardy and Logan Marshall-Green
Hardy is an English actor who has starred in hit films like Lawless and The Dark Knight Rises. Marshall-Green is remembered for playing Ryan's deadbeat brother in The O.C. and Charlie Holloway in Prometheus. Both actors have beady hazel eyes, slicked back hair, and scruffy beards. These two could definitely be brothers.
5. Zachary Quinto and Eli Roth
Roth, a horror movie producer, and Quinto, a sci-fi actor, are nearly identical. Roth is of Jewish descent and Quinto of Italian, but their dark features, bushy eyebrows and scruffy beards are too similar.
6. Katy Perry and Zooey Deschanel
The "California Gurl" looks strikingly similar to the New Girl actress. Both ladies have jet black hair, blue eyes and cherry lips. Their facial structure and skin tone is nearly identical too.
7. Jamie Pressly and Margot Robbie
Although, Pressly has 13 years on Robbie, the two women look unusually similar. They both have an ability to seductively smile with their eyes ("smizing" as Tyra would say). Both actresses have high cheekbones, a light skin tone, piercing blue eyes and cute button noses. Pressly could definitely be Robbie's cooler older sister, if only they were born on the same continent.

8. Jessica Chastain and Bryce Dallas Howard
It isn't just the red hair that makes Chastin and Howard look like they were separated at birth. Both actresses have light green eyes, narrow noses and high cheekbones. When standing next to one another, these two are difficult to tell apart.
9. Chord Overstreet and Austin Butler
The Glee actor and the Disney star look remarkably similar. Both young Hollywood A-listers boast pouty lips, light blue eyes, coiffed blonde hair and fair skin. They even both pull off that mysteriously sweet and innocent look. Both actors are undeniably attractive and talented.
10. Nina Dobrev and Victoria Justice
The 26-year-old Vampire Diaries actress and the 22-year-old Nickelodeon star could be mistaken for sisters thanks to their long brunette hair, striking brown eyes and oval faces. It's not only their looks that they have in common. Both beauties have popular television shows and have won a number of Teen Choice Awards.