When Jennifer Lopez first landed in Hollywood, she didn't have much fashion sense. She let her wild tresses roam free and her wardrobe lacked sophistication. Over the 20 years that she has walked the red carpet, we've watched her blossom into a beautiful, mature, cosmopolitan woman! We've certainly enjoyed seeing JLo's style evolve over the years, so let's take a walk down memory lane of Jennifer Lopez fashion.
1. Jennifer Lopez Fashion Sense: Circa 1994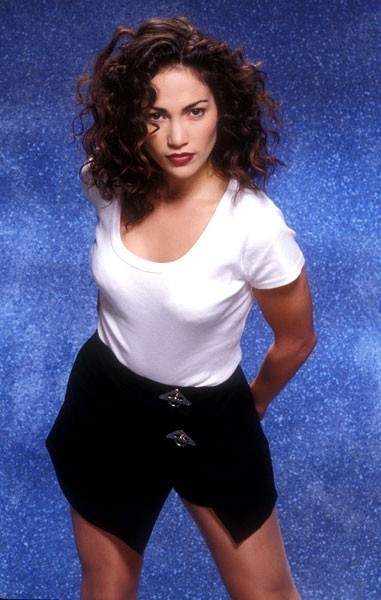 Jennifer Lopez was definitely looking a bit Selena-esque back in 1994. Look at  those curls! When she first stepped on the scene, this fly girl was looking more from the block than from Rodeo Drive.