Miley Cyrus has been raising eyebrows ever since the video premiere of her 2013 hit, We Can't Stop. The former Disney star has transformed into a rebellious sex symbol whose main concern is remaining relevant in the ever-evolving music industry. Do you remember what Miley Cyrus looked like back in 2006? Neither do we. All we can think about is that big foam finger and silly tongue pose. Let's take a look back at the pop star's rise to fame and remember Miley Cyrus style choices throughout the years.
1. Miley Cyrus in 2006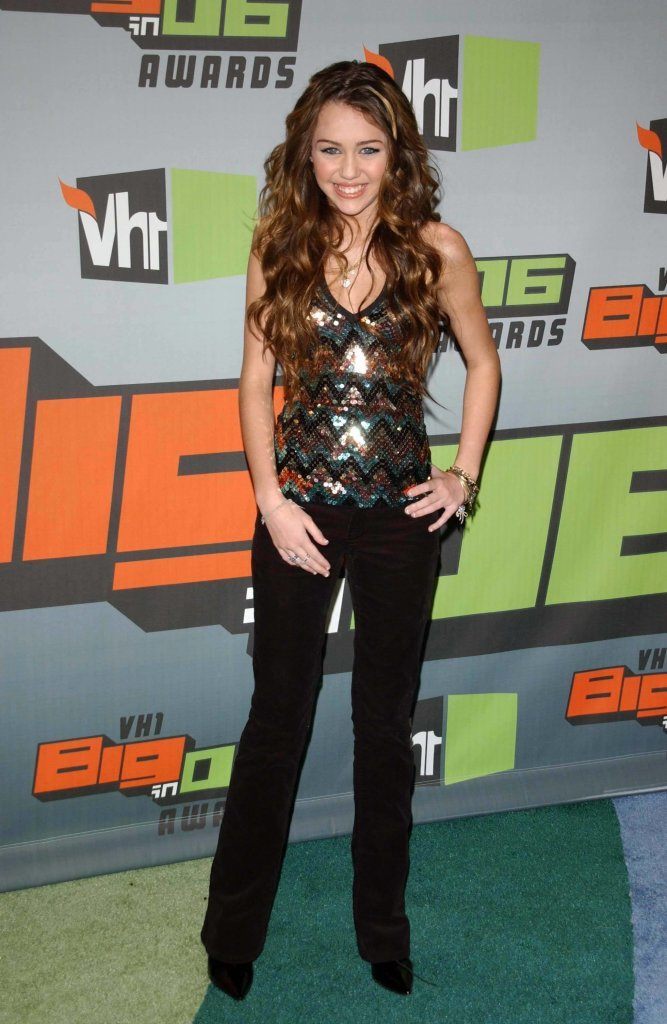 Here's Miley Cyrus on the red carpet of the VH1's "Big in 06" Awards. The event was held at Sony Studios in December 2006. Miley rocked a sequined top with black plants and long, brunette curls. She looked so young and innocent back then!