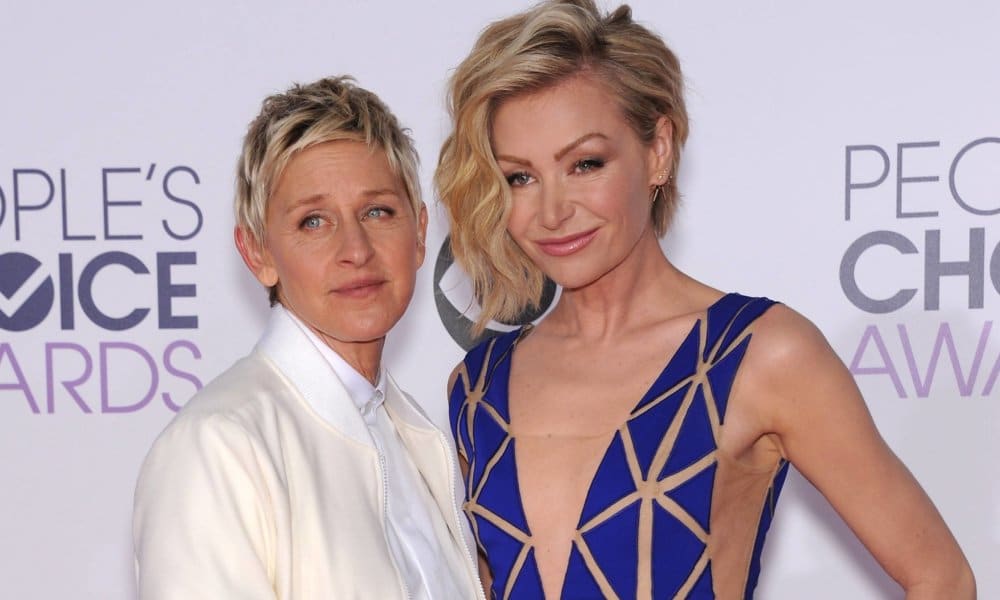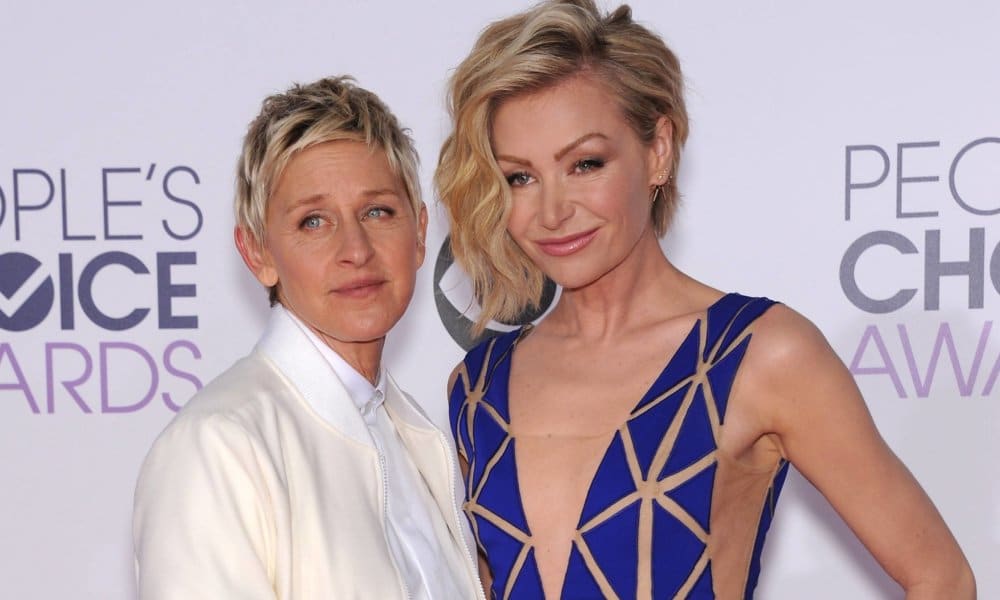 With the recent news of Barry Manilow's marriage to long-time manager Gary Kief, we've decided to compile a list of Hollywood's most prominent married gay couples. These powerful couples have made tremendous strides for the LGBT community. Are there any powerful gay celebrity couples missing from our list?
1. Ellen DeGeneres and Portia de Rossi
The famed talk show host and the Australian actress first met backstage at an awards show in 2004. Their relationship allowed Rossi to publicly discuss her sexual orientation, because she had never admitted to being gay before. The pair became engaged in 2007 and wed the following year at their Beverly Hills home. Rossi and DeGeneres who both have thriving entertainment careers have openly stated that they don't wish to have any children.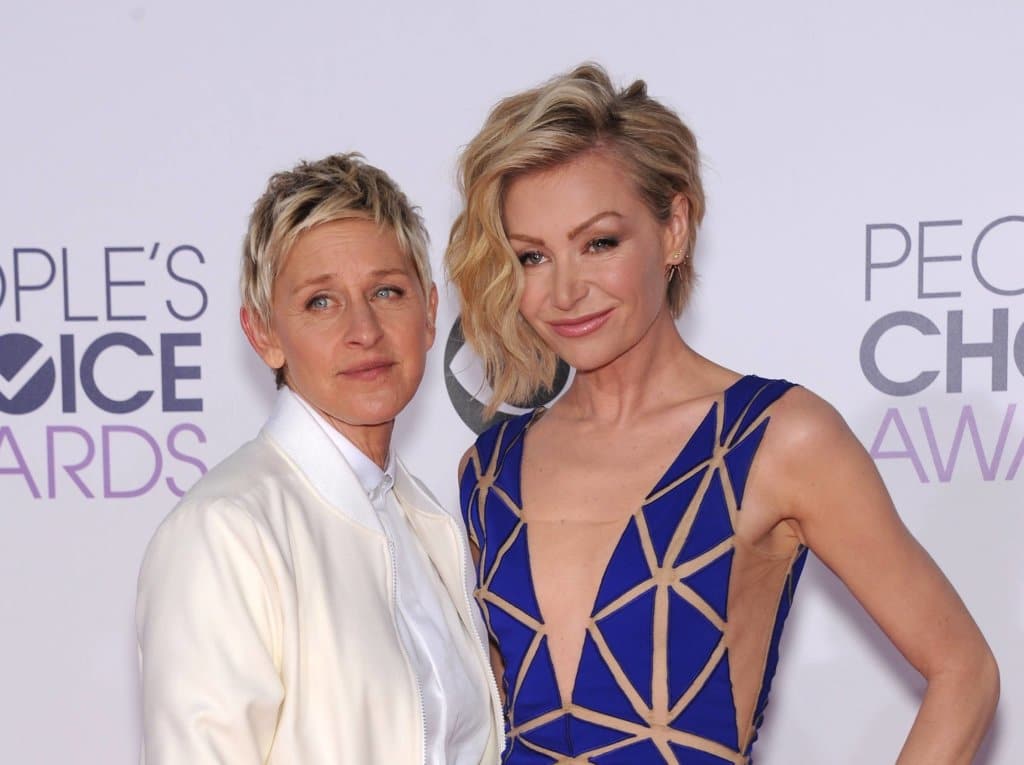 2. Neil Patrick Harris and David Burtka
The How I Met Your Mother actor met the Broadway star in 2004, when Burtka appeared on seven episodes of the hit show. However, Harris did not publicly acknowledge his sexual orientation until 2006. The pair welcomed twins born via surrogate in October 2010. In 2011, following the passage of the Marriage Equality Act in New York, Harris and Burtka announced their engagement, stating that they had proposed to each other five years earlier but kept the engagement secret until same-sex marriage became legal. Burtka and Harris married in Italy in September 2014. The happy family of four lives in Harlem, New York.
3. Nate Berkus and Jeremiah Brent
The interior designer best known for working closely with Oprah and for hosting his own show, The Nate Berkus Show met his current husband, designer Jeremiah Brent in 2012. You may remember Jeremiah as one of Rachel Zoe's former assistants. The pair dated for two years and wed on May 3, 2014 in New York City. In 2014, the couple was the first same-sex couple to be featured in Banana Republic's "True Outfitters" ads in InStyle and Rolling Stone magazines. Berkus and Brent welcomed a daughter via surrogate, Poppy Brent-Berkus, on March 23, 2015.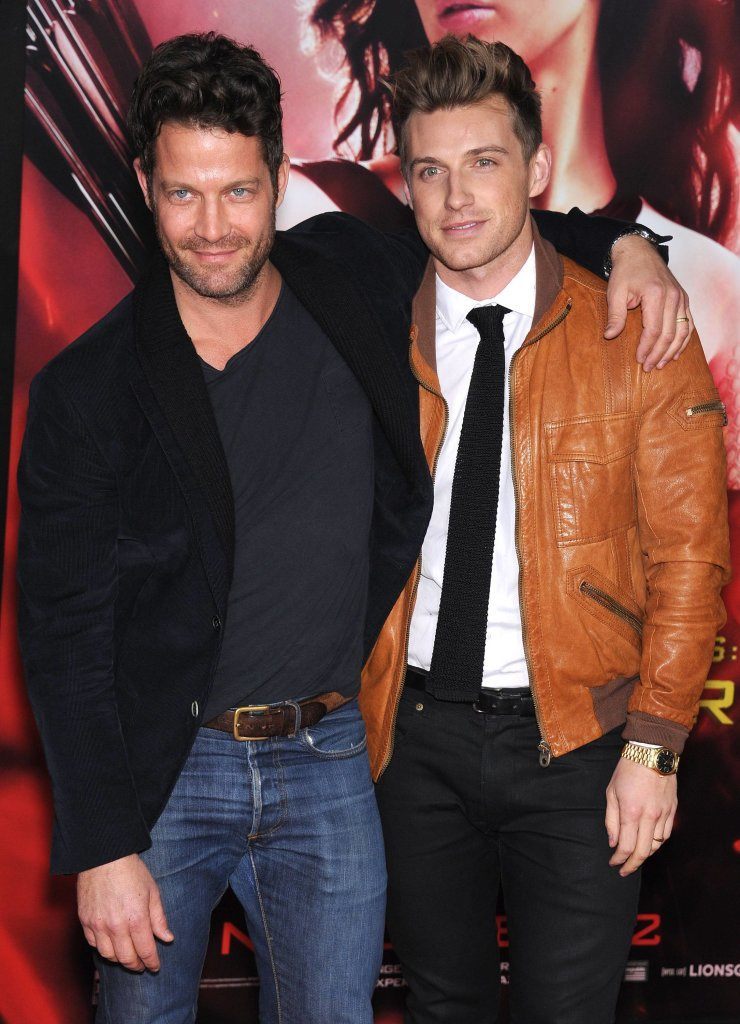 4. Lance Bass and Michael Turchin
The former N'SYNC boy bander began dating painter Michael Turchin in January 2011 and the pair became engaged in September 2013. Bass and Turchin married on December 20, 2014 at the Park Plaza Hotel in Los Angeles. Former NSYNC bandmates Joey Fatone, Chris Kirkpatrick and JC Chasez were in attendance. The ceremony was filmed and televised in a special E! presentation: Lance Loves Michael: The Lance Bass Wedding. Bass and Turchin were the first same-sex couple to exchange vows on cable television.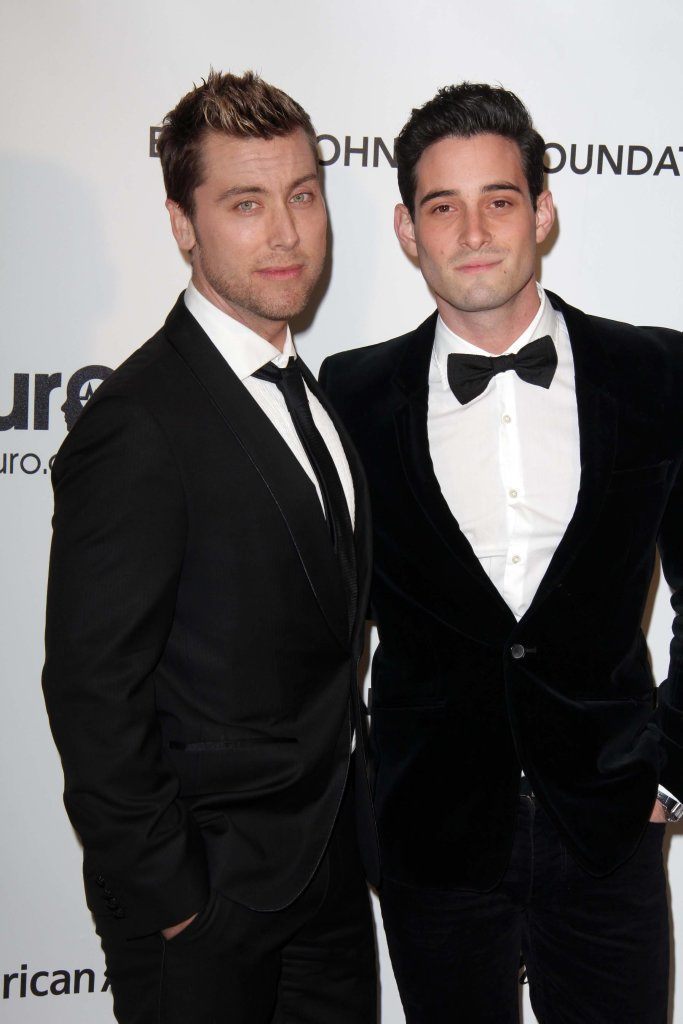 5. Sara Gilbert and Linda Perry
Gilbert is best known for her role as Darlene Conner on Roseanne from 1988-1997, and today she co-hosts and produces The Talk on CBS. Perry, the frontwoman of 4 Non Blondes, met Gilbert in 2011. The pair began dating and became engaged in April 2013. They married on March 30, 2014 and welcomed their first son together, in February 2015.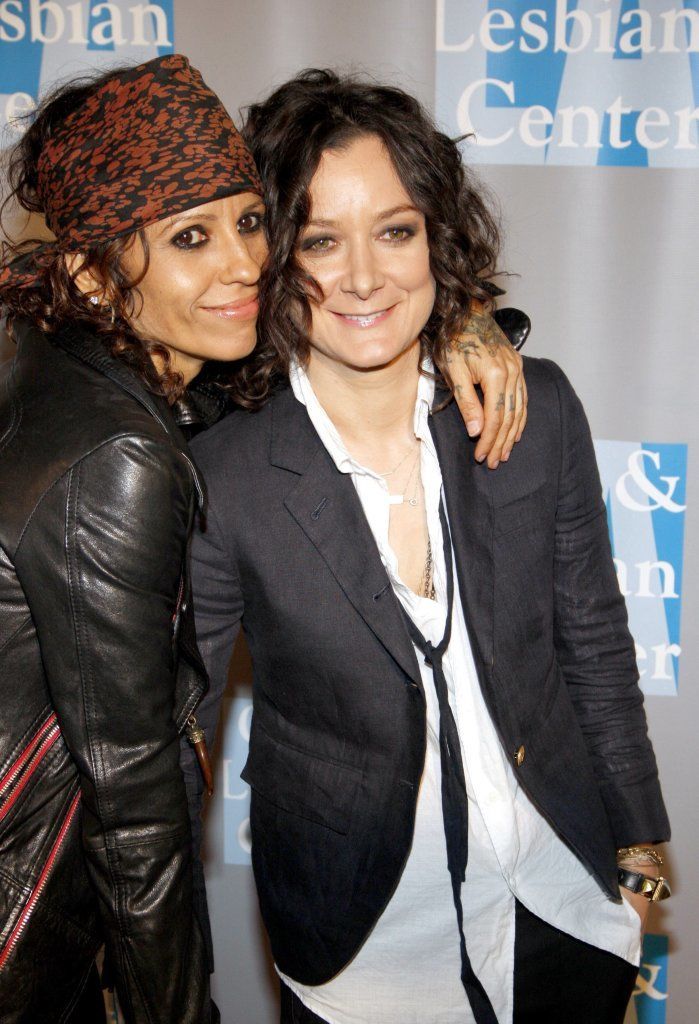 6. Cheyenne Jackson and Jason Landau
Broadway actor and 30 Rock star Cheyenne Jackson met entrepreneur Jason Landau in rehab in 2013. The couple began dating and achieved sobriety together. In February 2014, they announced their engagement. Jackson and Landau married at a friend's estate in Encino, California in September 2014.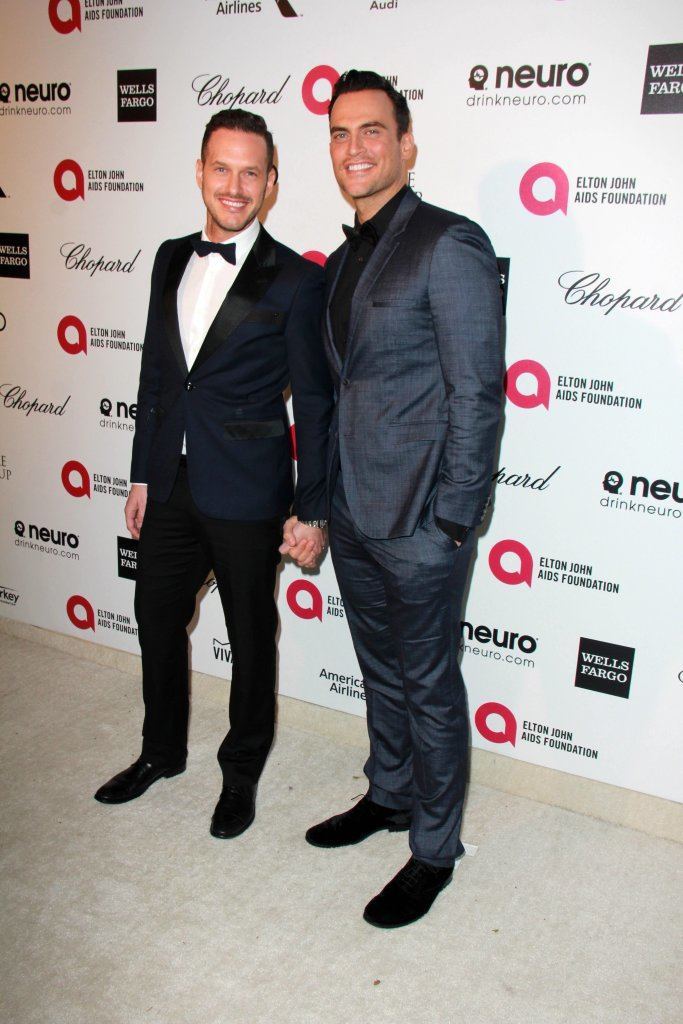 7. Jesse Tyler Ferguson and Justin Mikita
The Modern Family star met the 29-year-old lawyer and Tie the Knot founder in 2010 at the gym. The pair dated for two years before becoming engaged in 2012. Ferguson and Mikita married in New York City on July 20, 2013 with screenwriter Tony Kushner officiating at their wedding. They live together in Los Angeles.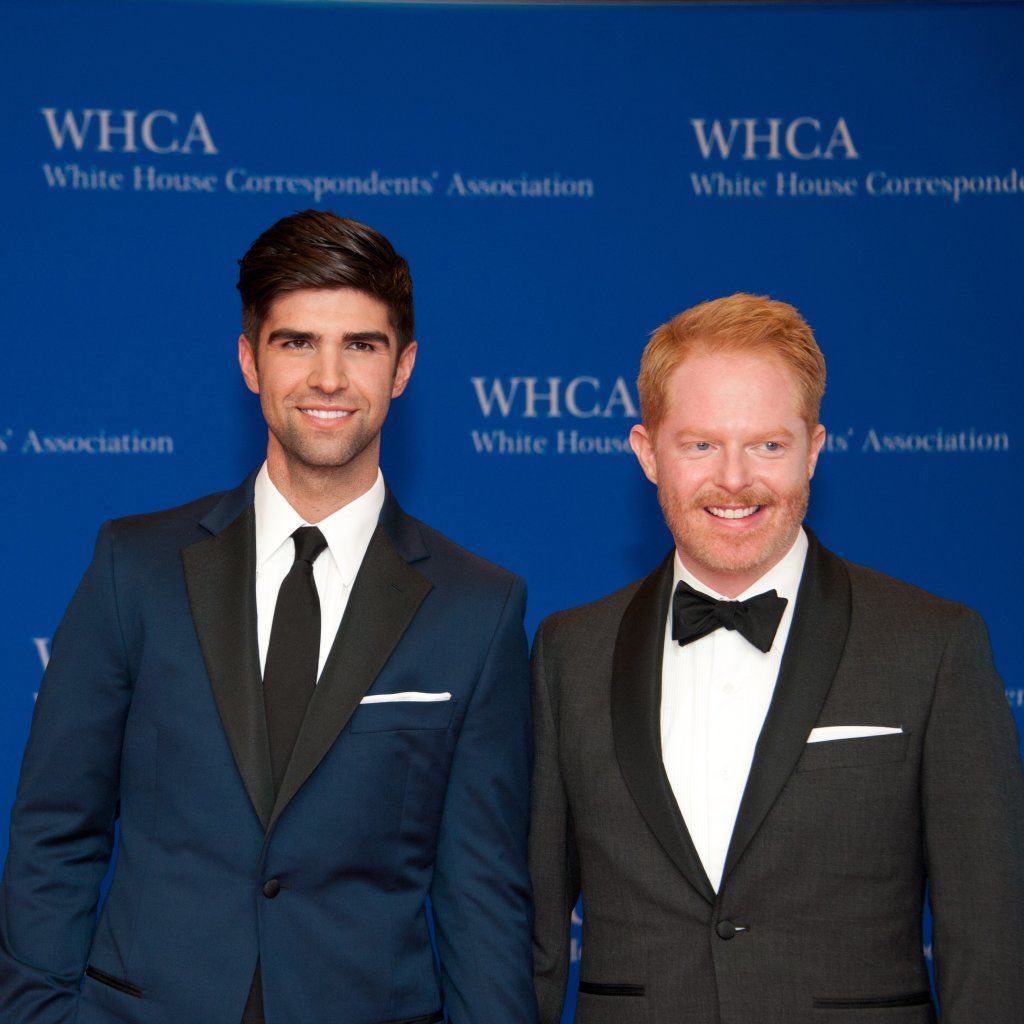 8. Barry Manilow and Gary Kief
The famed Copacabana singer recently announced that he wed his long-time partner and manager, Gary Kief, in a secret ceremony last year. Manilow supposedly told his guests that they were attending a luncheon at his Palm Springs home, and when they arrived they were surprised to find out they were actually attending a wedding ceremony. Manilow has been known to be very secretive about his private life saying, "You can only come into my world if I invite you in."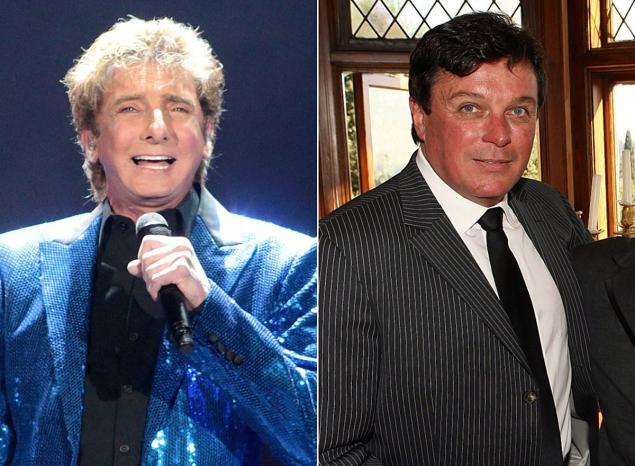 9. Chely Wright and Lauren Blitzer
Country singer Chely Wright publicly came out to People magazine in 2010. She was the first openly gay country music star at the time. In April 2011, Wright announced her engagement to LGBT rights advocate Lauren Blitzer. The couple married in August 2011, in a private ceremony on a country estate in Connecticut officiated by both a rabbi and a reverend. In May 2013 Wright and Blitzer welcomed identical twins.