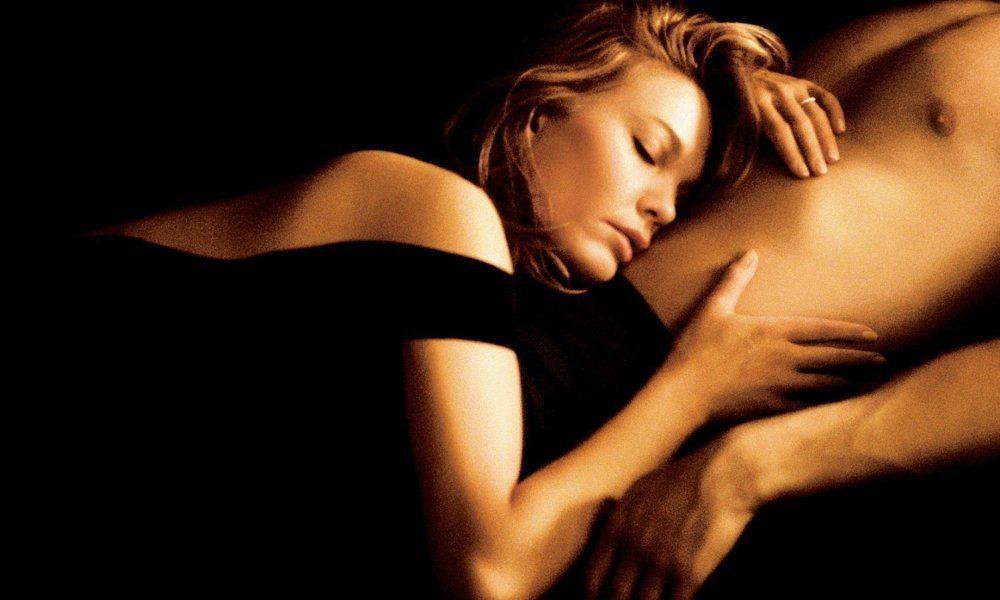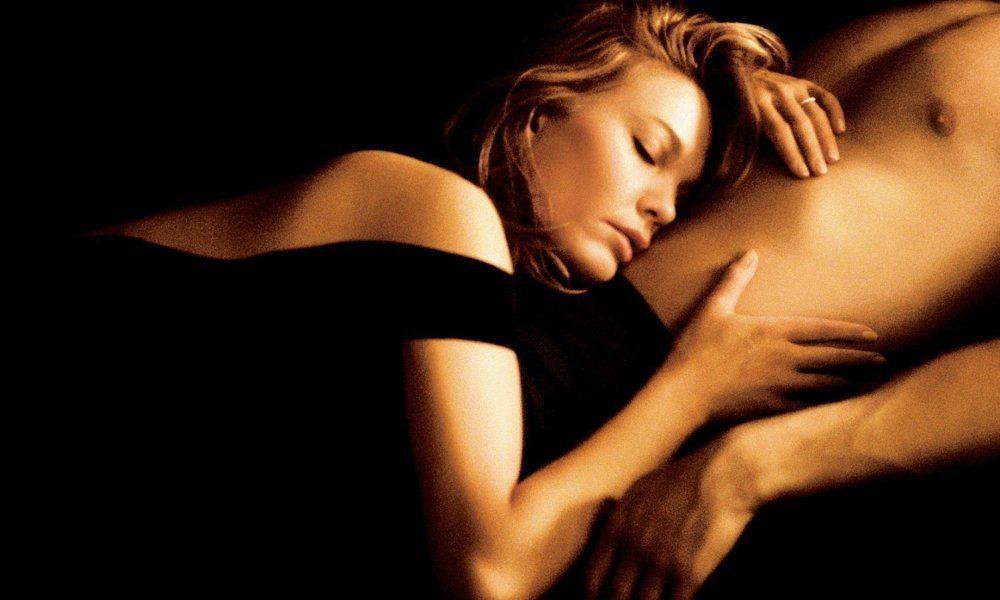 Fifty Shades of Grey dominated the box office this weekend. No big surprise, considering the mega-success of the book and its Valentines Day tie-in. However, it's getting some lukewarm reception from critics and viewers who felt the chemistry was lacking between the lead stars. There may be some graphic sex scenes, but it's otherwise rather boring, flat, even unintentionally comical. If you really want to get swept away with some cinematic steaminess, here are 10 films fifty times hotter than Fifty Shades of Grey.
1. 9 1/2 Weeks
This 1986 erotic drama had Mickey Rourke (back when he was a looker) introducing Kim Basinger to the world of sex games, role play and, um, food fun. Like Fifty Shades, it's all about pushing boundaries, but John and Elizabeth had more smouldering chemistry than Anastasia and Christian did.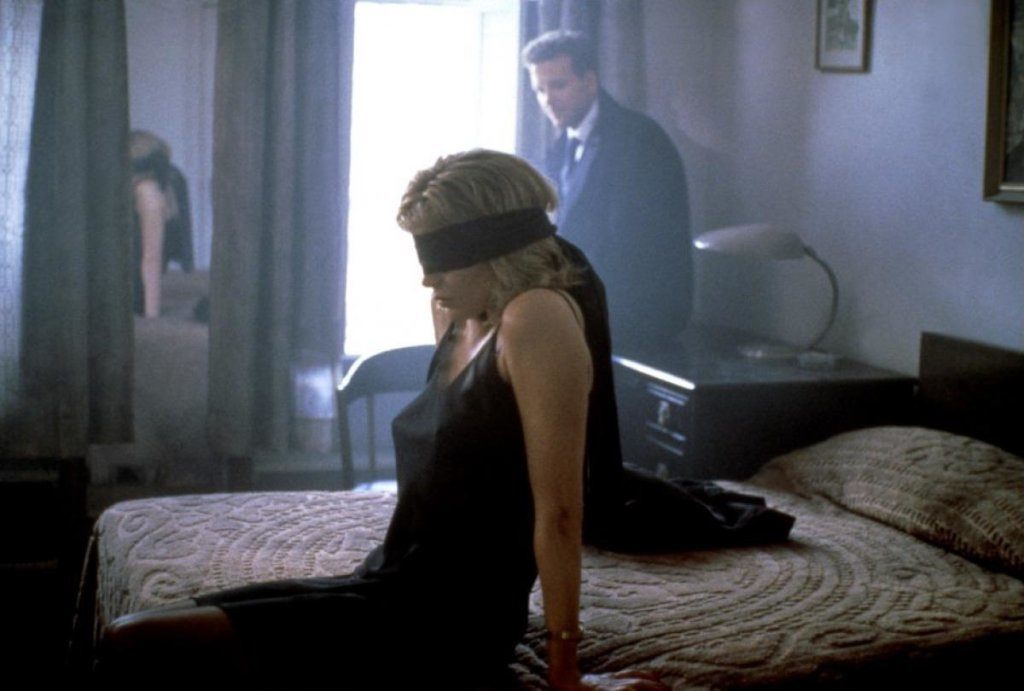 2. Basic Instinct
In this 1992 neo-noir erotic thriller, Sharon Stone has all the power to make Michael Douglas putty in her hands. He may be investigating her for murder, but she's in control of this cat-and-mouse game. The tension of their torrid affair, not to mention the infamous leg-crossing scene, is significantly hotter than Fifty Shades of Grey tries to hard to be.
3. Body Heat
This 1981 alluring film-noir starred a svelte and sultry Kathleen Turner and William Hurt steaming things up in a Florida heat wave. While there are several bold sex scenes, the seductive tension made what you didn't see somehow more intense than what you did.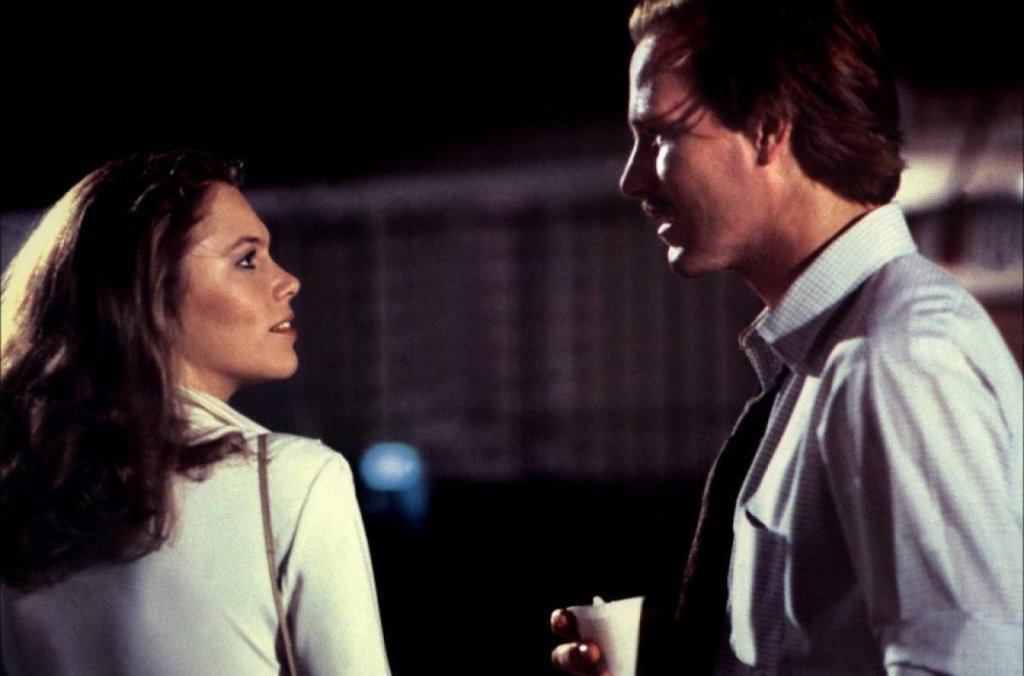 4. Unfaithful
A bored housewife, played by Diane Lane, has a spontaneous fling with ooh-la-la Olivier Martinez, despite being relatively happy with her husband, Richard Gere. You know its wrong, but you can't help but be tempted along with her in this sassy, sizzling, sexy film.
5. Secretary
Like Fifty Shades of Grey, this 2002 erotic romance explores a complex BDSM relationship. James Spader plays the dominant boss to Maggie Gyllenhaal's submissive secretary. Coincidentally, the boss in this film is also named Mr. Grey. However, it does a much better job delving into the quirks of the two protagonists, so you actually care about them and sympathize with their personal struggles.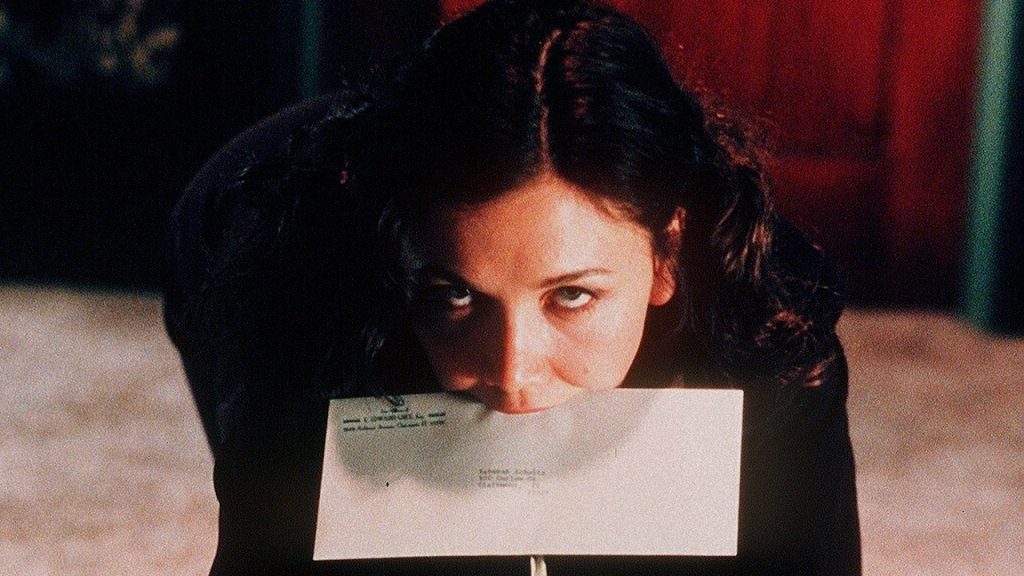 6. Sex, Lies and Videotape
Another James Spader movie makes the list of films hotter than Fifty Shades of Grey. This time he plays an impotent house guest who gets off on videotaping women talking about their sexual experiences and fantasies. Andie MacDowell plays a repressed housewife who is initially appalled by this friend of her husband's, but grows increasingly intrigued. Her free spirited sister, played by Laura San Giacomo, and philandering husband, played by Peter Gallagher, make a compelling counterpoint to the other two's frigidity. Again, it's the character development and sexual tension that make this film work where Fifty Shades falls flat.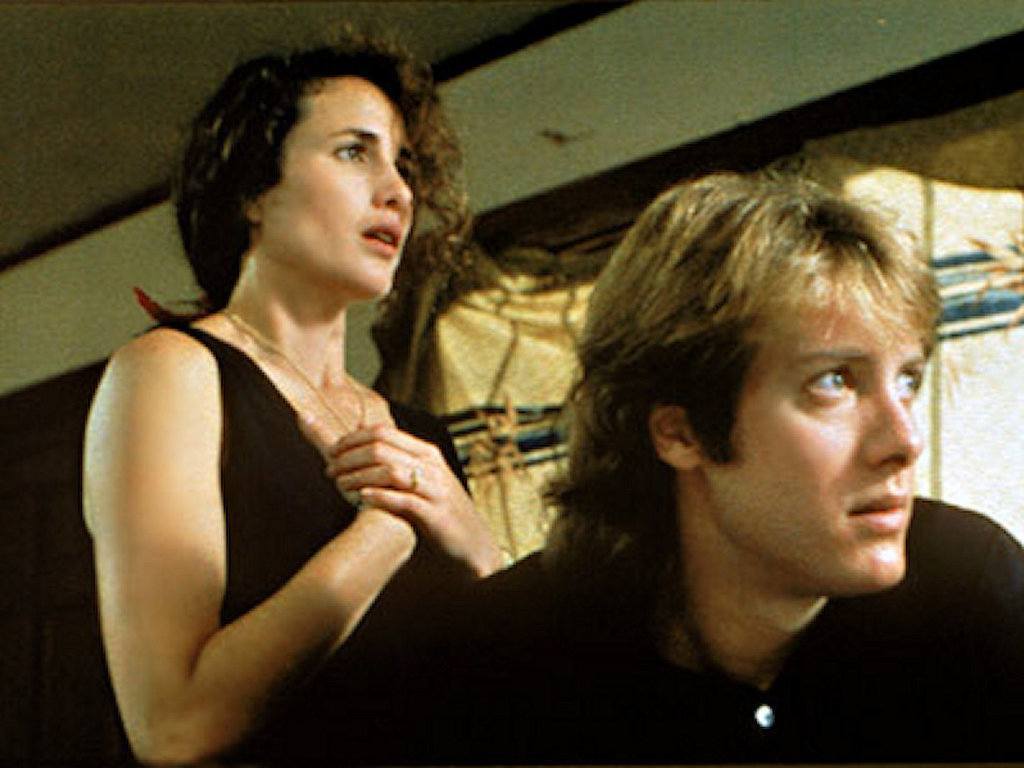 7. Damage
This 1992 Louis Malle film depicts a torrid, illicit affair between Jeremy Irons and his son's girlfriend, played by Juilliet Binoche. The obsession is palpable in this gripping tale of forbidden lust.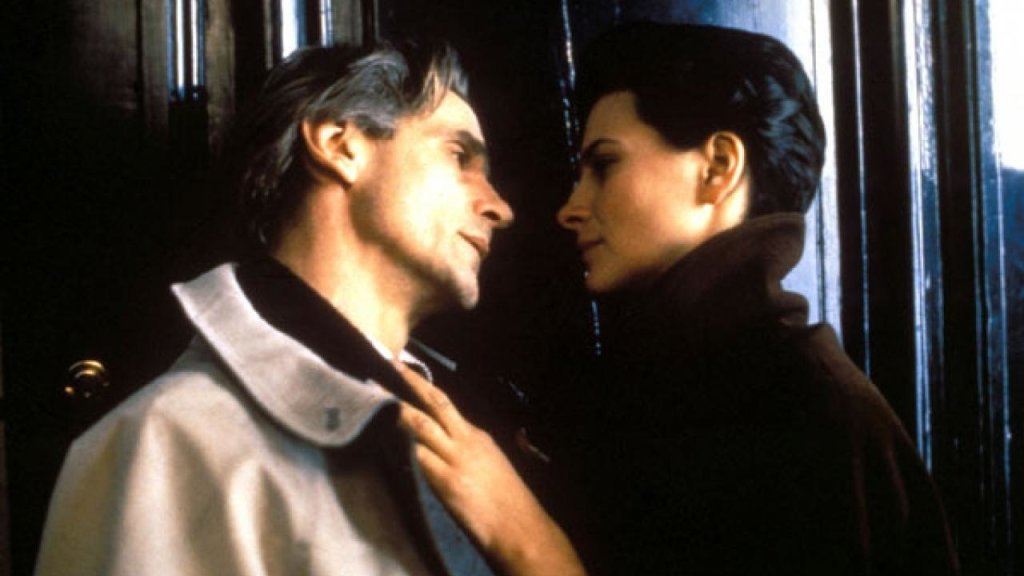 8. The Lover
This beautifully shot 1989 film portrays a steamy affair between a teenage French girl and a wealthy Chinese man in 1920s colonial Indochina. It's another tale of forbidden lust that develops into a true love story, with plenty of hot sexy scenes to keep you riveted. Ana and Christian could take some tips from these two.
9. Y Tu Mama Tambien
Part road trip saga, part coming-of-age story, this 2001 Mexican film stars Diego Luna and Gael Garcia Bernal as two boisterous best friends who travel with an alluring married woman played by Maribel Verdu. Spoiler alert: tensions progress into a sizzling threesome scene. Rather than being gratuitous fluff, there's actual plot, dialogue and character development in this critically acclaimed film, which makes it all the more hotter than anything Fifty Shades dishes out.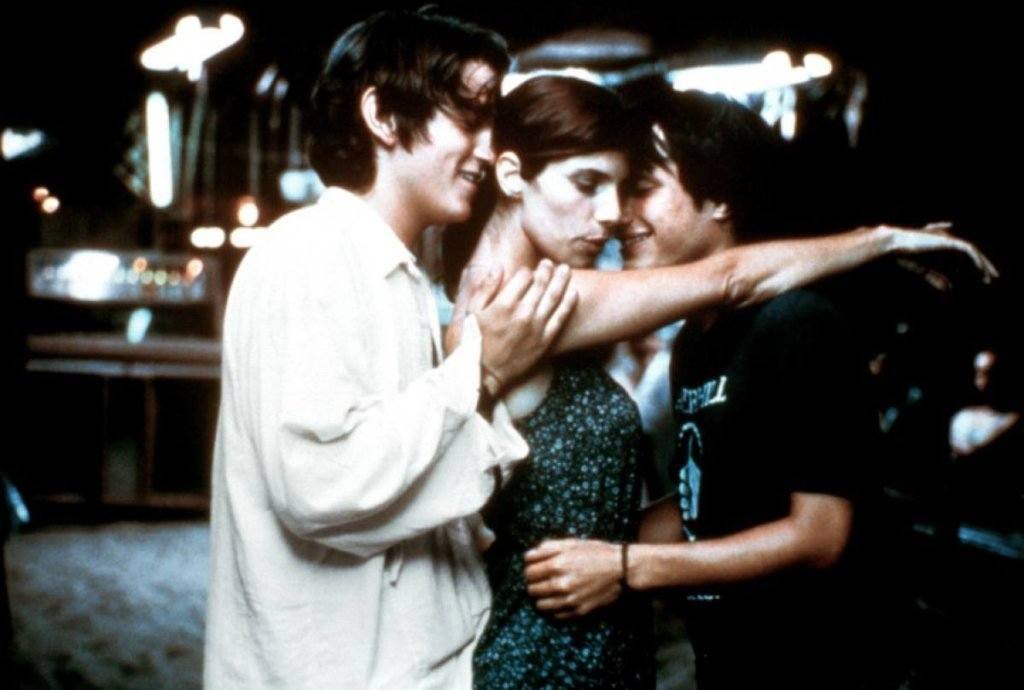 10. Last Tango in Paris
Bernardo Bertolucci's 1972 film shocked the world with its graphic exploration of raw, primal, passionate, anonymous, aggressive sex between two strangers who randomly meet in an apartment for rent. Marlon Brando and Jean-Pierre Léaud find some interesting uses for butter in one of the film's most notorious scenes. It was a scandal in its day, but it still holds its own as being hotter than Fifty Shades of Grey.