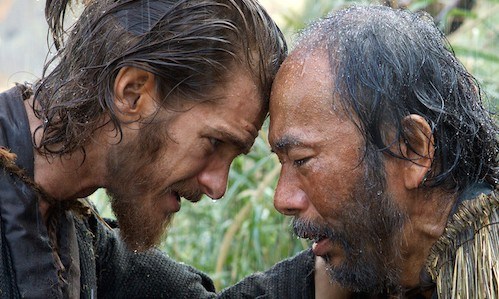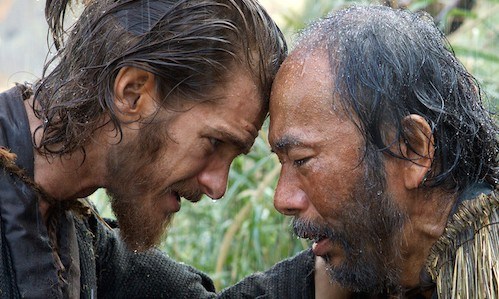 On December 23, master filmmaker Martin Scorsese unveiled his latest opus, Silence, an adaptation of Shūsaku Endō's 1966 novel of the same name. The epic tale follows two Jesuit priests (played by Andrew Garfield and Adam Driver) who are compelled to make their way from Portugal to Japan during the 17th century. Their goal is two-fold: to spread the glorious word of Catholicism and find their missing mentor (played by Liam Neeson). The film is one that Scorsese has been working on for more than two decades, and it promises to be yet another critical success for the iconic director. For those fans of Scorsese's work who might be put off by the movie's Christian overtones, don't be. Though Scorsese has maintained a fascination with his childhood religion, Silence isn't a Bible story. Scorsese is delivering a challenging film that even an atheist would love. MILD TO MODERATE SPOILERS AHEAD.
1. Scorsese Has Always Been Fascinated With Catholicism…
Ever since Harvey Keitel had his Catholic fever dreams in Mean Streets, Martin Scorsese has maintained a love-hate relationship with the followers of Jesus Christ. Raised in a devout Catholic home, Scorsese's religion has always translated into his work. Whether they're a little about Jesus or a lot about Jesus, the director's films have always dabbled in a rumination of the ethereal.