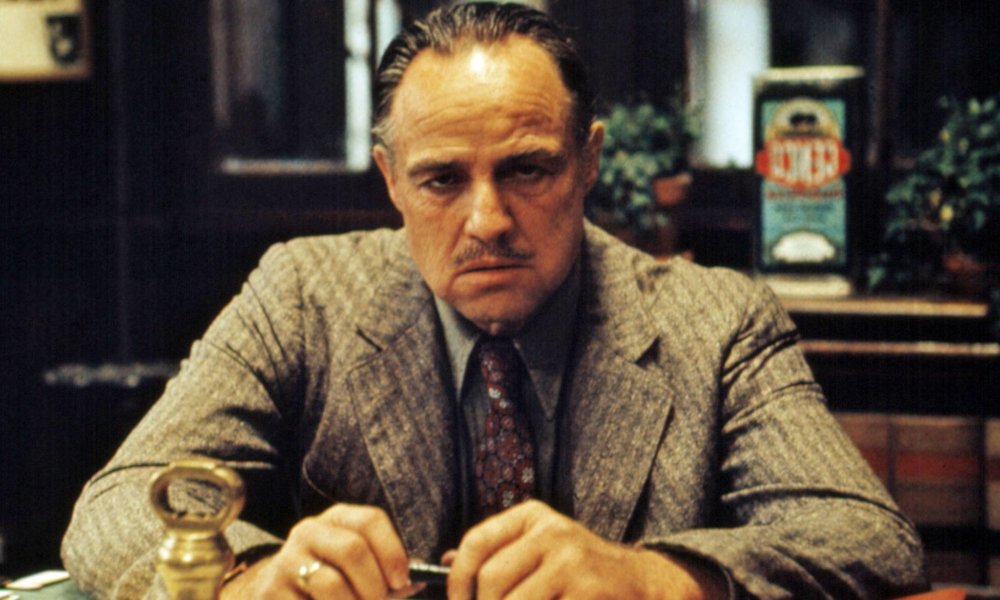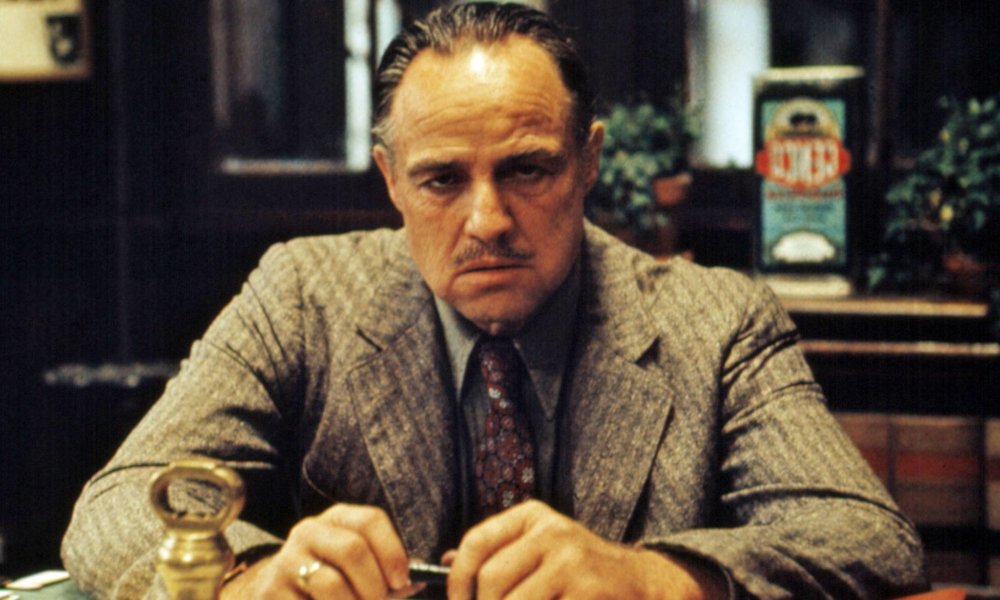 For more than thirty years, Francis Ford Coppola's The Godfather has stood as the greatest film adaptation in movie history. On the film's release in 1972, it righteously earned critical praise as well as an avalanche of Academy Awards. Of course, the story of a mob family moving into the modern era has persevered not because it's an artistic masterpiece (which it is), but because it is also an engrossing, action-packed saga that's an American tale to it's very core, one of violence, ambition, and — above all — family. Here, for your consideration, are some things you may not know about The Godfather, Part I.
1. Brando's Bulldog Look Wasn't Made with a Mouthful of Cotton Balls
Contrary to popular legend, Marlon Brando did not put cotton balls in his mouth for his portrayal of the aging, yet intimidating Don Corleone. It's true that he used cotton wool for his audition, but when the time came to film, Brando had a specially created mouthpiece designed by a dentist that gave him the right jowl-y look.