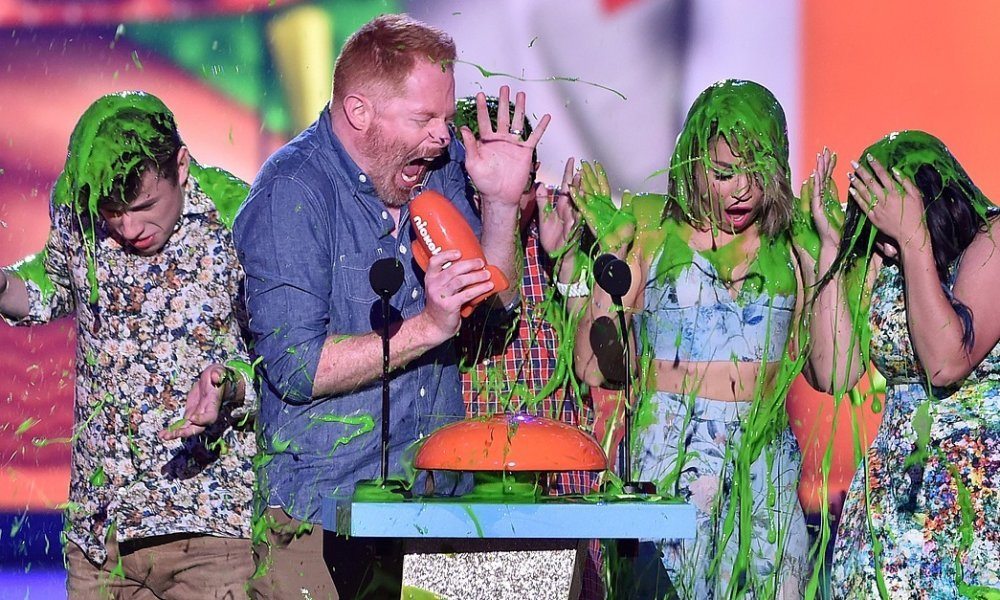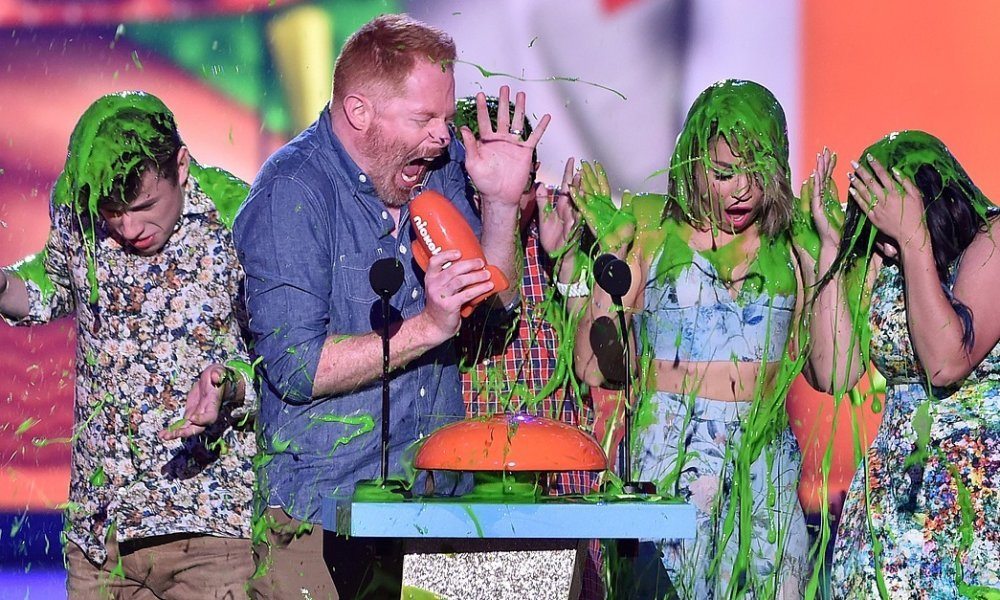 Over the weekend, the 2016 Nickelodeon Kid's Choice Awards were held live in Los Angeles. Blake Shelton hosted the event, and performers of the night included DNCE, Silento, Charlie Puth and Wiz Khalifa. Fifth Harmony, Josh Gad, John Stamos and Jason Sudeikis were were some of those chosen to get slimed.
Among the categories this year were Favorite Movie which went to Star Wars: The Force Awakens, Favorite Movie Actor which went to Will Ferrell, for Daddy's Home, and Favorite Movie Actress which went to Jennifer Lawrence for The Hunger Games: Mockingjay, Part 2. Favorite Animated Movie was Hotel Transylvania 2, Favorite Voice From an Animated Movie was Amy Poehler for Inside Out.
Favorite Music Group was awarded to Fifth Harmony, Favorite Male Singer to Justin Bieber, Favorite Female Singer to Ariana Grande, Favorite Song of the Year was "Hello" by Adele, and Favorite New Artist was Shawn Mendes.
The night mostly went off without a hitch, except for a Twitter battle between winner Zendaya and a comedian who criticized her body. Zendaya had ended her acceptance speech for Female TV Star with:
"To all the parents out there, thank you for allowing me to be a role model for your children. I really, really do not take that for granted."
Comedian Julie Klausner who created the show Difficult People responded via Twitter "And thinspo model for your impressionable tweens."
Julie went on to insinuate that Zendaya had an eating disorder.
You don't have to have an eating disorder to attend the Kids' Choice Awards….but it helps!

— Julie Klausner (@julieklausner) March 13, 2016
The exchange went back and forth for a while with Zendaya criticizing Julia for body shaming, while Julia responding things like she would "never stop criticizing celebs who perpetuate dangerous beauty standards."
Zendaya ended her portion of the exchange with a positive message as usual.
Now….everyone go look in the mirror at their beautiful body, and love that shit? #thickgirlswinning #skinnygirlswinning #weallwinning

— Zendaya (@Zendaya) March 13, 2016