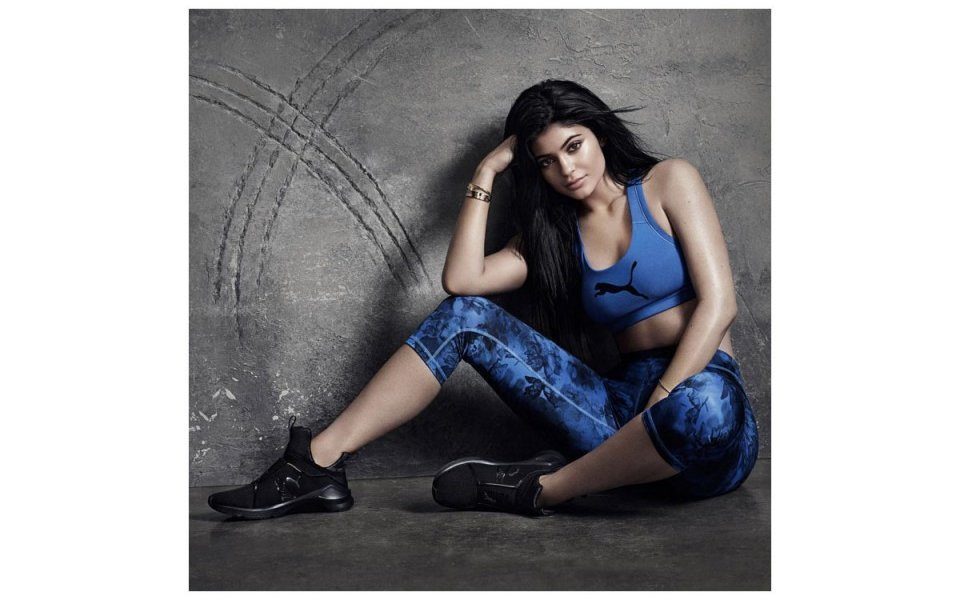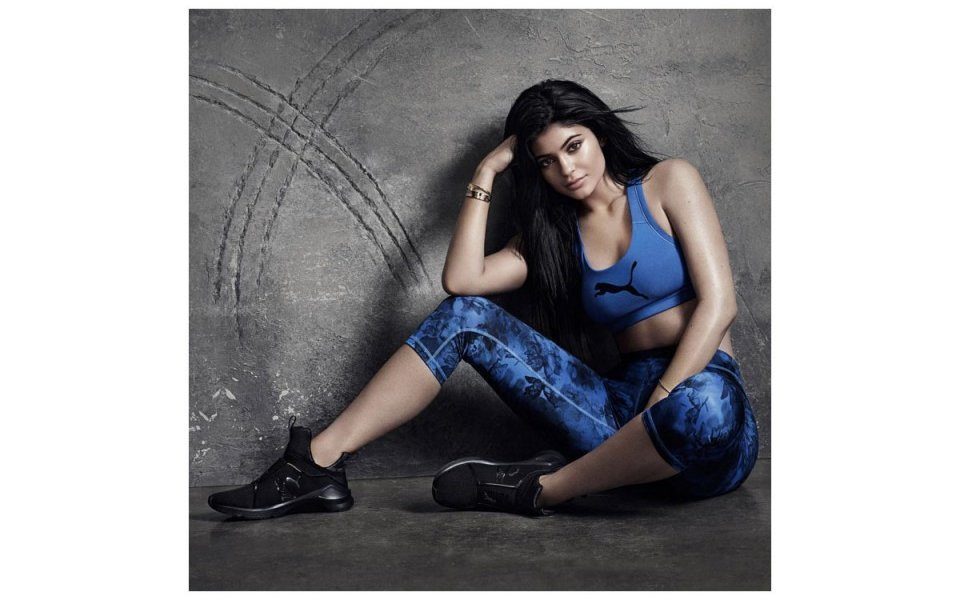 The first shots for Kylie Jenner's Puma ad campaign have been released. Kylie herself released the first image for the campaign when she posted it to her Instagram and Twitter accounts. In the photo she's wearing a blue sports bra, some patterned blue pants, and a pair of black sneakers that are called the Puma Fierce.
The Puma Fierce won't actually be released until April 1st, but based on her past collections it's pretty likely to sell out in a hurry. A caption on Puma's Instagram about the shoe says it's a "a lightweight trainer with zero excuses."
Earlier in the month it was reported that Kylie's brother in law Kanye West was not cool with Kylie signing the Puma deal, since he is a loyal Adidas man with his own Yeezy footwear collaboration.
Before Kanye knew that Kylie had already signed the deal, he tweeted:
"1000% there will never be a Kylie Puma anything. That's on my family! 1000% Kylie is on Yeezy team!!!"
He went on to say that Puma could keep their million dollars, and then later took back his outburst when TMZ asked him about the incident.
"She already signed. And I was mad for a little bit. I'm really happy for her, though."
Puma's official statement came from the company's global brand and marketing director, Adam Petrick.
"I am pleased and excited to be able to confirm that Puma is indeed working with Kylie Jenner. Kylie will be featured in the brand's Spring/Summer women's training campaign launching in April 2016. Kylie represents a fresh and exciting new era for fashion and we couldn't think of a more fitting and influential female to headline this campaign for Puma."