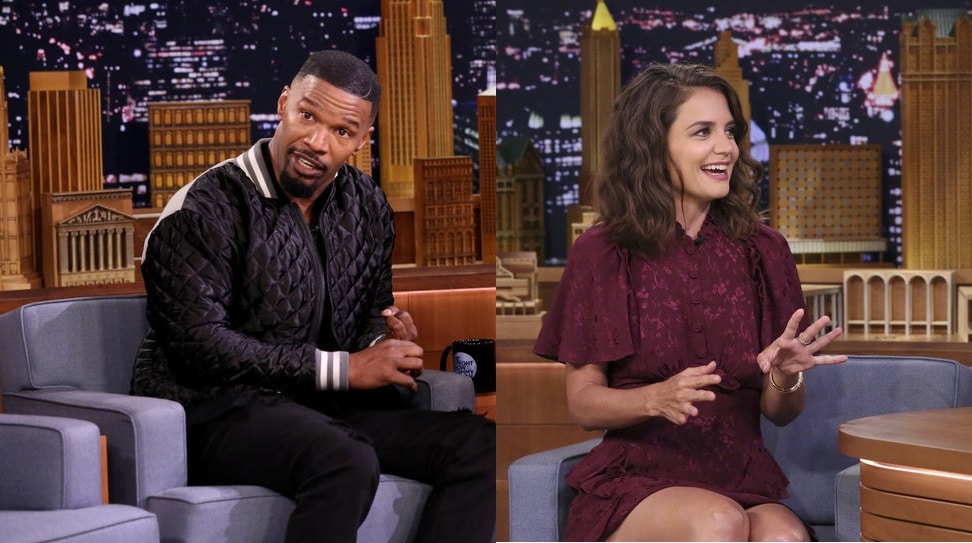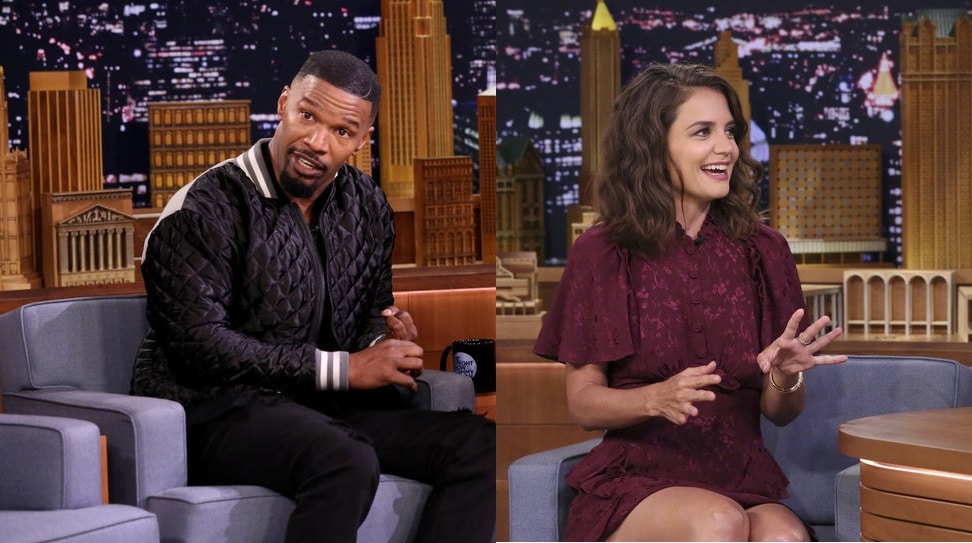 A rep for Katie Holmes has responded to rumors that she and Jamie Foxx have split up. A story claiming that Holmes and Foxx called off a wedding and broke up has now been called "100 percent untrue" by Holmes' rep Leslie Sloane.
Holmes and Foxx were first spotted together in 2013 and seem to have been dating ever since, although they've never come outright and discussed or confirmed their relationship. They are frequently seen spending time together and being affectionate, so there's no reason to think otherwise. It's likely that after the very public marriage to Tom Cruise, that Holmes might like to enjoy a bit of peace and quiet for a while.
Foxx has also shared his own inclinations toward keeping his relationships private as well.
"I like to stay quiet, you know, with anyone that dating; that I'm really, really dating. I feel like this…if there's somebody that you're dating, the worst thing you can do is let that [points at camera] touch you. Because once that camera touches you, [it's out]…Yeah, we don't take time to do that [make sure the relationship is real] in Hollywood anymore."
Last September, the two were spotted holding hands in Malibu which seemed to confirm their relationship. In January, they sat next to each other at Clive Davis's Pre-Grammy Awards Gala. They were spotted playing basketball together on Valentine's Day, and then dining together in April and May.
Katie Holmes has one child from her previous marriage, 11-year-old Suri Cruise. Foxx also has two daughters named Corinne and Annalise.
Corinne Foxx is also an actor, she DJs on her dad's show Beat Shazam. She has spoken out about the opportunity to work together and allow people to see their relationship.
"Yeah, I think that's the fun of our show, Beat Shazam, is watching this relationship that everyone can relate to even though he's really cool, he's still a dad."